Recently, Lars and I have bought a new second-hand car. The former one was a benzine car, but we desperately wanted to return to diesel, which would enable us to drive long distances. And so we did...
The first drive we took with it was in the Alpujarras again. This time we were smarter though; we actually checked a map before we left! Moreover, we had a clear goal in our head: drive through Lanjaron and continue to Trevelez, one of the highest mountain towns in Spain.
Again, we didn't manage to stop in Lanjaron, but this time we were able to make a video while driving through it. I will publish that on Wednesday.
After leaving Lanjaron, Lars and I drove in the direction of Orgiva, and then continued to Soportujar, a small town with less than 300 inhabitants.
Such a charming stop requires a visit to the local cafe.
The witches refer to a local festival held every August. The whole town is full with them!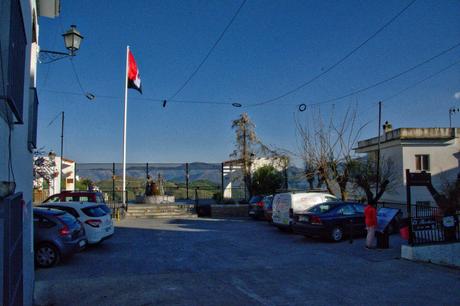 As you will see in the video, the rest of the drive was a spectacular one, driving through a magnificent and breathtaking landscape and passing through charming towns and villages. This is an area that Lars and I will need to revisit! The problem was that we had started our drive in the middle of the afternoon and we didn't have time to stop in all the places that we wanted. And it really didn't help that our car kept breaking down.
We did make it to Trevelez though. When you arrive, you can choose if you want to drive through the lower, middle or top part of the town. The most touristic part is the lower one, where there is a multitude of bars, restaurants and hotels. The town is famous for its dried hams. Which we desperately need to taste.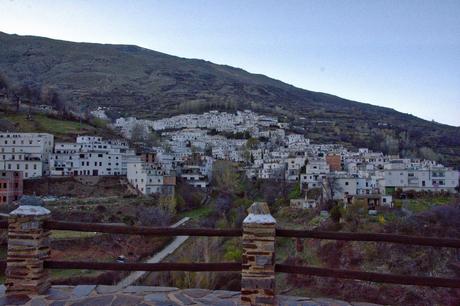 While evening was fast approaching, I managed to take a panoramic picture of Trevelez.

As I said before, on Wednesday I will publish the video that we made during the drive. And soon we will explore this area in much more detail, so keep an eye on the blog!