Apart from the bullring, the most famous landmark of Ronda is the Puente Nuevo (New Bridge) which connects the new town with the old town. Both are separated from each other by a gorge, which is more than 100 meters deep.
The bridge is located not far from the bullring.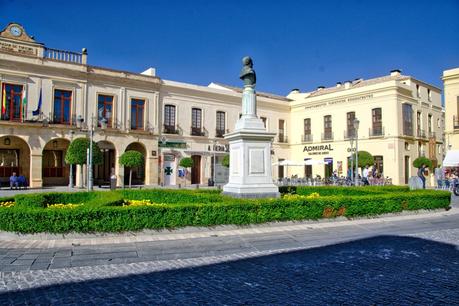 And it attracts a lot of tourists!
Lars and I took our time to enjoy this dramatic scenery and had a drink in a cafe near the bridge.
All in all, we enjoyed our escapade to Ronda a lot!