I am sort of dabbling these days in to Organic DIY's. I am so obsessed with these vegan and natural sources of skin care that i have started with some simple yet quite effective recipes of my own. Past few days i have been reading about so many bloggers trying these Flower waters and reaping amazing benefits from them.
I too gave a try with few brands and was happy to find them but still i was looking for something more pure & reliable and that too which is not heavy for my pocket.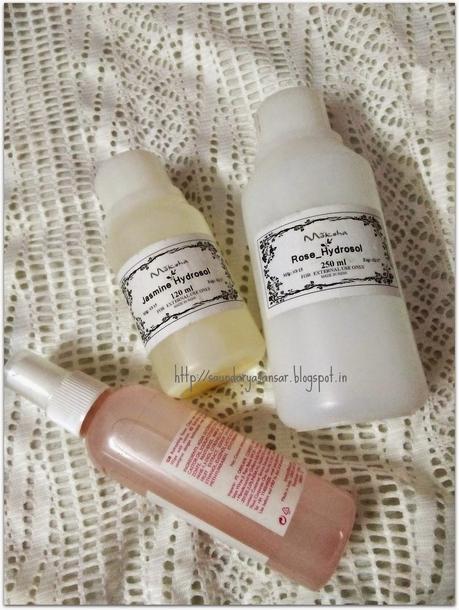 If you might have read my post on Floral waters, you can understand how much i was craving for them. Although my research increased my knowledge about various kinds of flower water along with their benefits but i was not able to find the RIGHT vendor for these.
Again, "
Kehte hain agar kisi cheez ko dil se chaho to puri kainath usse tumse milane ki koshish mein lag jaati hai." - shahrukh khan

Hehehe...it went a little too filmy.
So it happened to me too. I finally found a vendor- Moksha Lifestyle while ordering my stuff through Jabong.com. So i gave it a try & ordered Rosehip oil from Moksha. As expected it was an amazing and reliable product in its purest form, you must have read how i raved about the oil.
While looking for some Essential Oils, I found that Moksha has a large bouquet of products to offer and that too at reasonable rate than others. They have an entire range from Essential oils to Carrier Oils, Herb extracts & Hydrosols and Butters.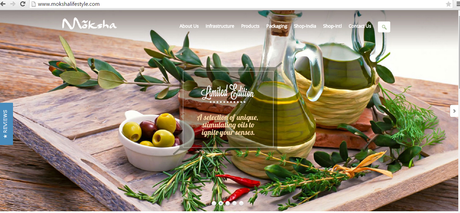 I was lured looking into the various kinds of hydrosols available at Moksha. But initially placed safe bets like Jasmine Water and Rose water. These are actually hydrosols (by- products of steam distillation for Essential Oils). These are actually purest from of Flower/herb extracts in water base.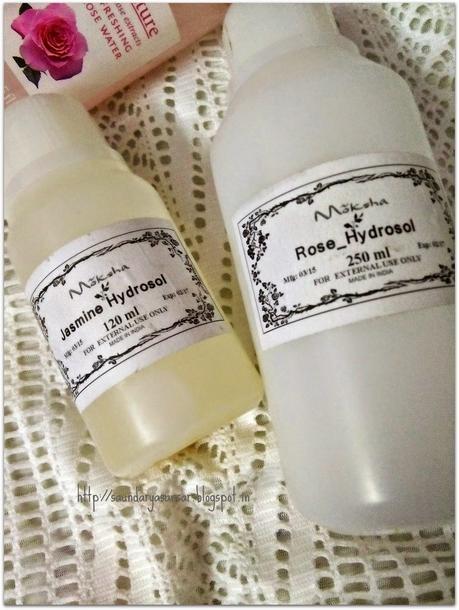 Rose Water- 250 ml for 201 INR. Smelling divine purely of Rose extracts. Is a concentrated one & milky white in color. I made a small batch of mist;mixed it with distilled water in 5:1 ratio and kept it in an empty bottle (i had this oriflame one). I am using it as face mist, body mist and hair mist too.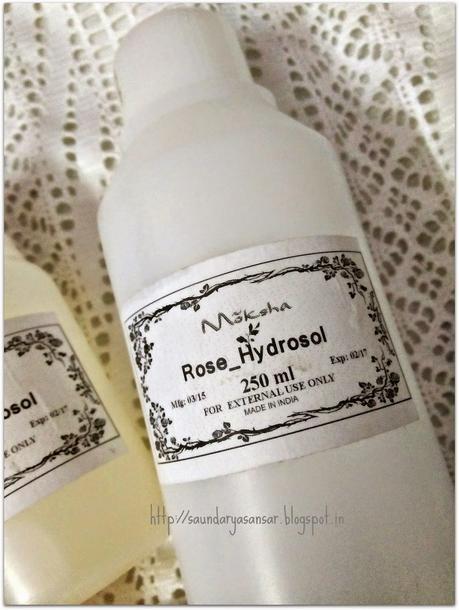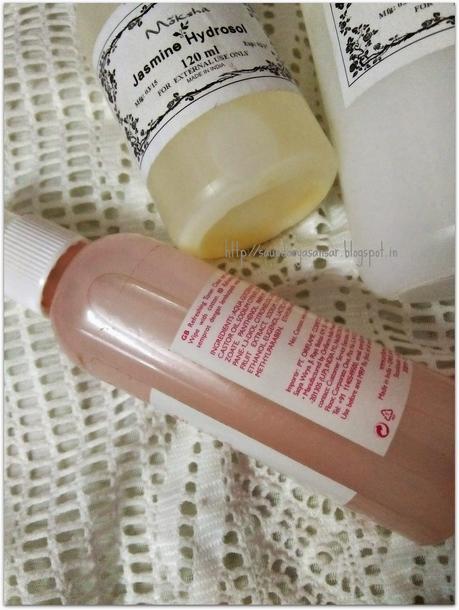 Jasmine Water- 120 ml for 134 INR. Again concentrated pale yellow liquid. As soon as i opened the bottle, my room got filled with an awesome fragrance and it lingered the whole night on my hands. Yet to use to it.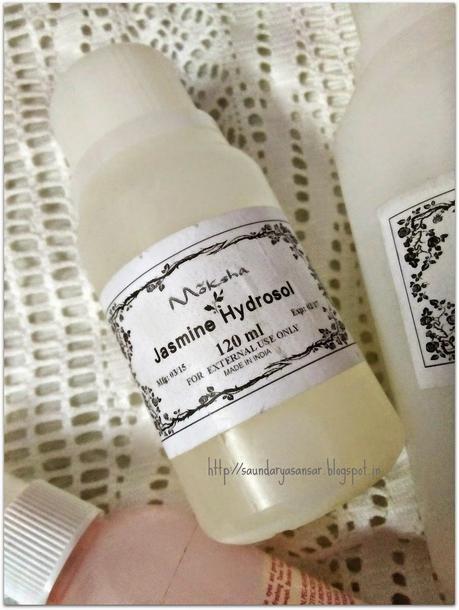 Apart from this i got a discount of 10% too on my order. you can also avail discount of 20% on orders above 1000 INR.
Although I had to pay shipping charges too but i dont mind if i get such nice & pure stuff in my hand.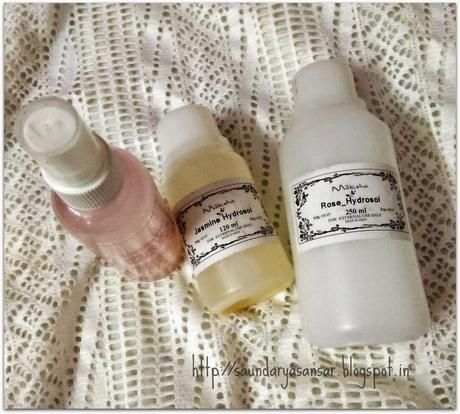 if you are crazy for organic skin care like me, Do try Moksha Lifestyle products, Highly Recommended!
So will share some more experiences later....Till then stay beautiful & glowing.