Whenever I travel, I must catch the local flavor, or simply put, I must try the cuisine of wherever I'm traveling to—be it some high-end place, a fast food, or even cheap street food. And trust me, I always try the coffee. Not that I like being on a caffeine high, but I believe that coffee is an integral part of a community, and it speaks of the culture of the place I'm in.
The biggest coffee chains here in the Philippines are foreign, and sure, there's nothing wrong with that. But what saddens me is that the "local" coffee shops I've been to around the Philippines usually imitate these foreign chains—as a survival strategy, I suppose. While it's unfortunate that a lot of coffee shops in the country aren't really Filipino, one major coffee chain goes against the grain and focuses on its roots—Bo's Coffee. Read more…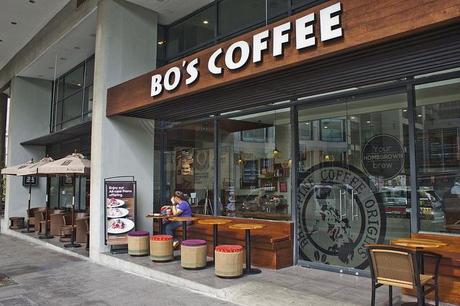 Here's a little history about Bo's Coffee. The Philippine coffee chain was started in Cebu in 1996 by Steve Benitez, its CEO. An articulate Sir Steve told us he's passionate about two things: coffee and traveling. And so, going around places exposed him to the finest coffees, and he brought a lot of ideas back home. His coffee shop empire now has over 60 branches across the country, in even the smaller cities of Pagadian and Butuan.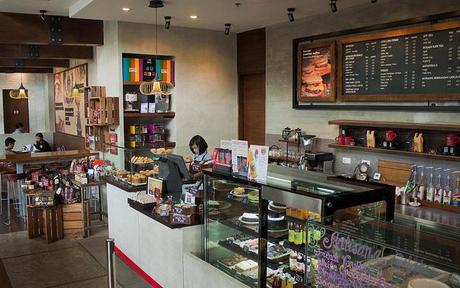 What's so remarkable about Bo's Coffee is its continuous support for its roots. They use the finest Arabica beans cultivated in the best plantations of the Philippines, and last year, they started their Philippine Origins line, a collection of single-origin Arabica beans.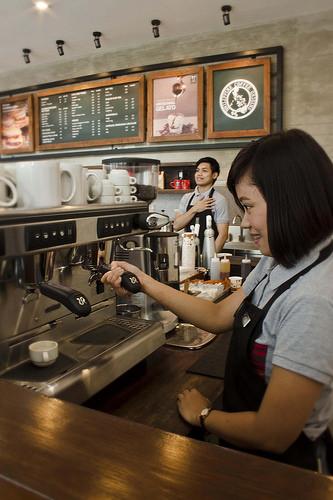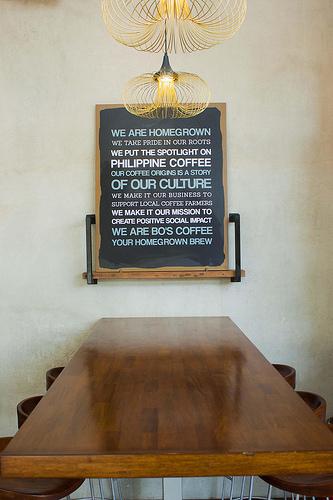 But to further their commitment to the country and their fellowmen, Bo's Coffee, starting with their Glorietta 5 concept store, recently undertook some noteworthy changes with their brand positioning, working closely with social enterprise partners.
For starters, the design of the said branch in Ayala Center Makati was refreshed as a reflection of local culture through "a fusion of metro-ethnic industrial elements with local accents, such as Kenneth Cobonpue lamps." In addition, ANTHILL Fabric Gallery provided their ottoman chairs with fabrics that come in distinctive patterns made by artisan weavers.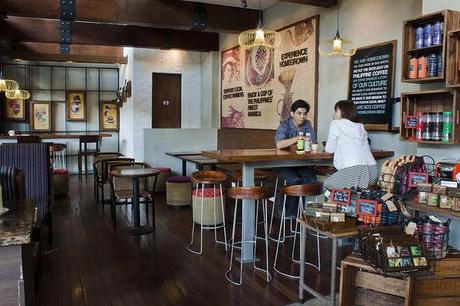 The same fabric can be found in Bo's Coffee's own line of tumblers and luggage tags, among other proudly Filipino products sold in-store. Also on offer are Bayani Brew Filipino Iced Tea by Gawad Kalinga's Enchanted Farms and local artisanal chocolates by Theo & Philo.
We were assured that more and more changes will unfold the coming months, as Bo's Coffee goes even more deeply Filipino and therefore truer to its homegrown identity—one that is committed to social enterprises and hence communities around the country.
So, if you and your friends are looking for the feel of a local coffee shop whilst sipping a cup of true Philippine coffee made from beans nurtured by Filipino famers, head over to Bo's Coffee, your homegrown brew. Find a branch near you at www.boscoffee.com.