One of the things that really surprised me at Butlins was the amount of choice of food available. I was expecting a lot of fast food with very little choice. What we were actually faced with were decisions over where to actually eat! We couldn't fit everywhere in on our break!
We had a dining plan included within our package which meant that breakfast was included at the Shoreline Hotel.
There was always a great selection of hot and cold breakfast items available from the full cooked breakfast to cereals, fruit and pastries. If you wanted you could also ask one of the chefs behind the counter for pancakes. As well as the food, there was also a great selection of both hot and cold drinks.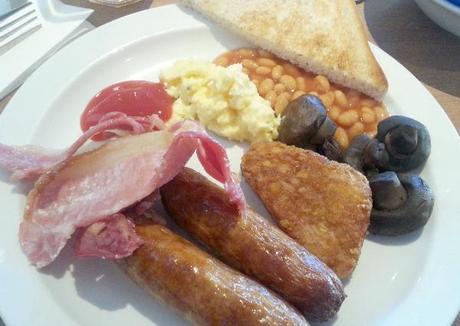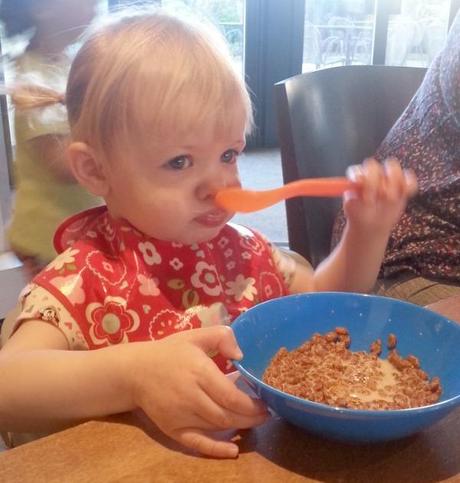 One thing I really enjoyed about staying and dining at the Shoreline was the children's buffet area which had a low down counter for them to be able to help themselves to whatever took their fancy. Next to the counter there were plastic bowls, plates and cutlery too.
I can honestly say we didn't have a bad breakfast whilst away. The food was always hot and tasty and there was always plenty to keep the whole family happy (even me who is very picky about what I eat for breakfast and had the mickey taken out of me for opting for the boiled eggs off the children's counter on more than one occasion!).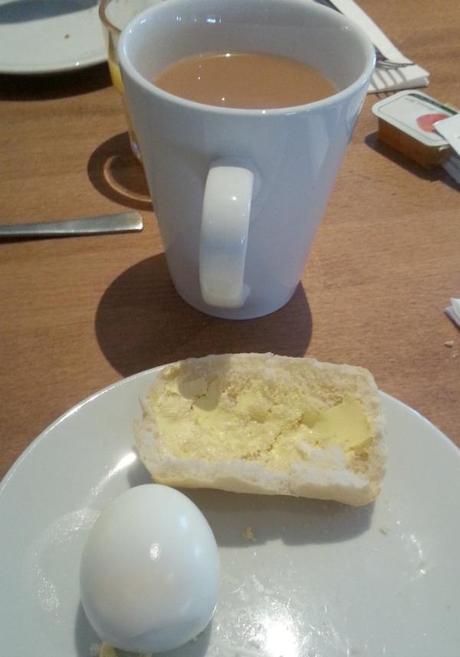 The Little A's loved that they could have a breakfast 'pudding' in the shape of a mini muffin or 'chocolate bread' most mornings!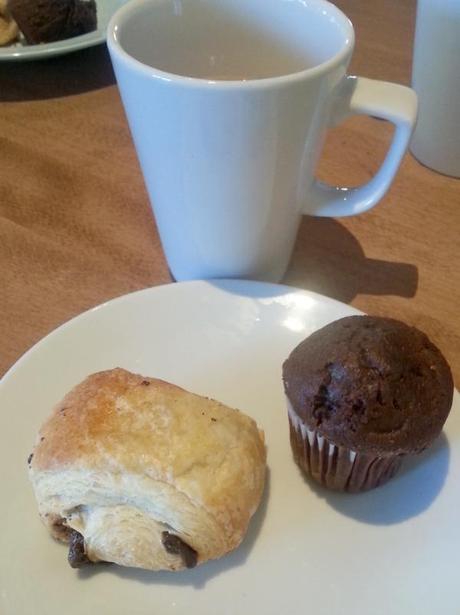 On the final morning of our stay we had a character breakfast in Papa John's. This was also included as part of our package. The food was very much the same as in the hotel and of as good a quality.
Whilst we were having our breakfast Billy and Bonnie bear came into the restaurant and visited all of the children at their tables for photographs and cuddles. Bonnie even helped Little Miss A with her co-co pops!
After each child had been greeted Billy and Bonnie led a very noisy sing song around the room with the children following behind banging on tambourines and just generally being as noisy as possible! It was a great end to our holiday and certainly woke us all up!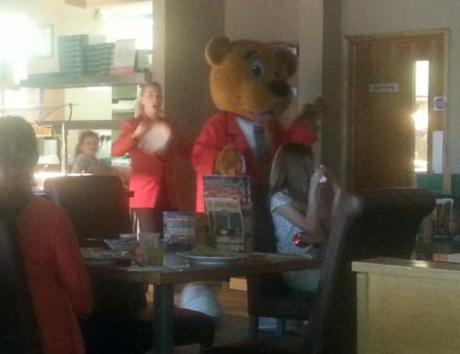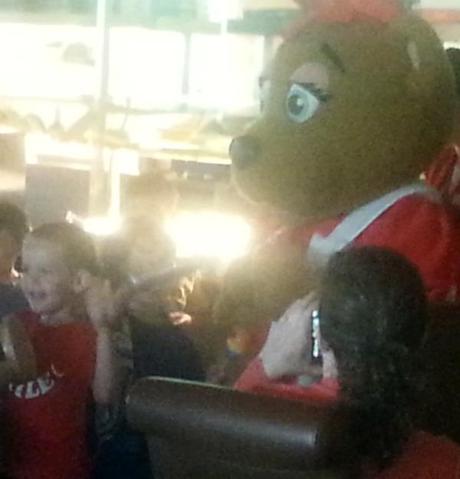 After a huge breakfast we quite often didn't want too much to eat for lunch, however, there were plenty of places to get a light lunch from.
In the Skyline Pavilion the cafe served jacket potatoes and paninis and there was a hotdog stall that did the plasticy hot dogs that sometimes you just crave!
Because the weather was so nice whilst we were away, a couple of the days we were there we went into the Spar shop onsite and bought some sandwiches for a picnic lunch. Because it is a Spar shop the prices are pretty much what you would expect from any Spar and they had on the £3 lunch deals. If you have nice weather then this is a great way to grab some lunch on the go!
Dotted around the outside of the park there are some picnic benches but, if it is a busy day, there are plenty of other nice areas of grass that you could sit down for half an hour with a picnic!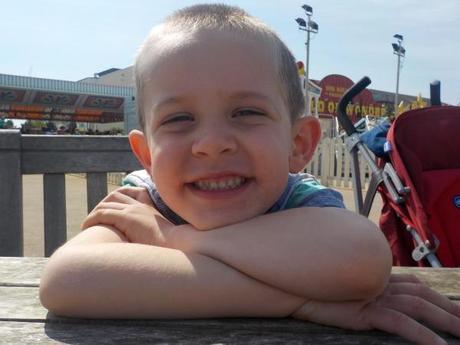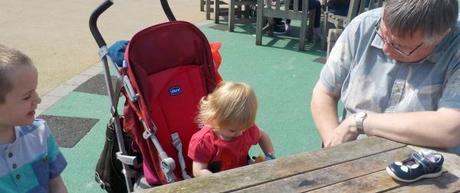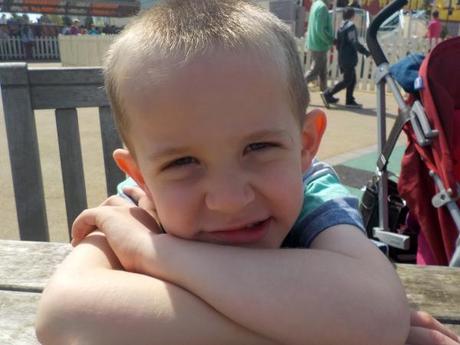 It wouldn't be a proper holiday without being able to treat yourself to some naughty snacks would it?!
There was a great sweet shop inside the Skyline Pavilion which had a fabulous Pick n Mix selection which I didn't think was too badly priced. Little Mr A had a great time choosing the sweets he wanted and later in the week, unable to resist any longer, Big Mr A did the same!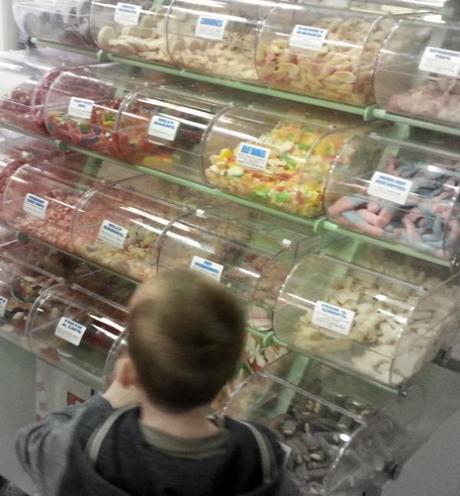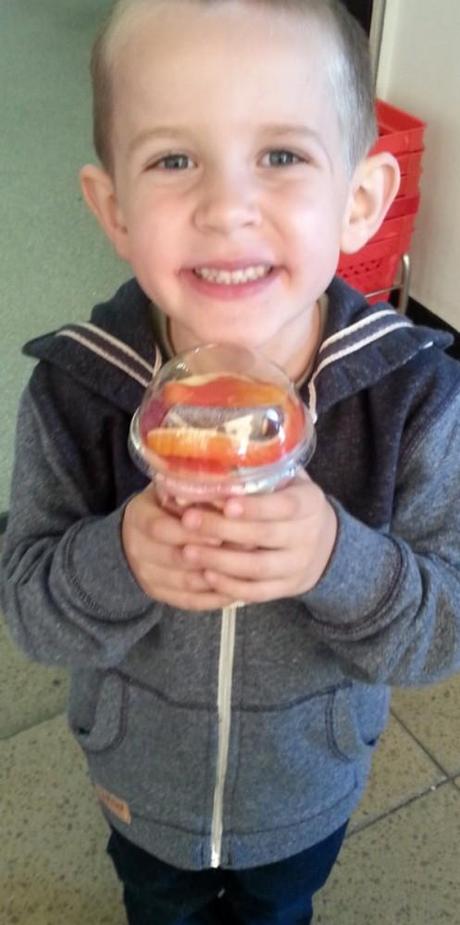 As we were by the seaside (not that we went off resort!) we just had to have an ice cream whilst away. There is a great ice cream parlour just outside the Skyline Pavilion called Scoop. Inside you will find a huge array of different flavoured ice creams and toppings, and the ice cream is unique to Butlins!
Not only did Scoop look really inviting with it's bright colours and delightful pink cows outside, the ice cream definitely lived up to our expectations. It was delicious! A must try if you are visiting Butlins.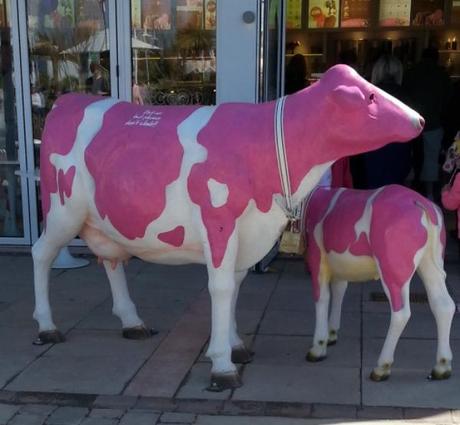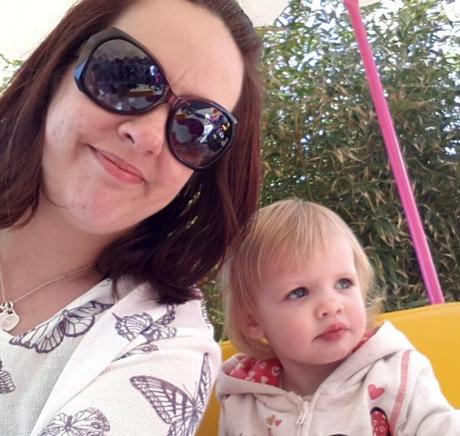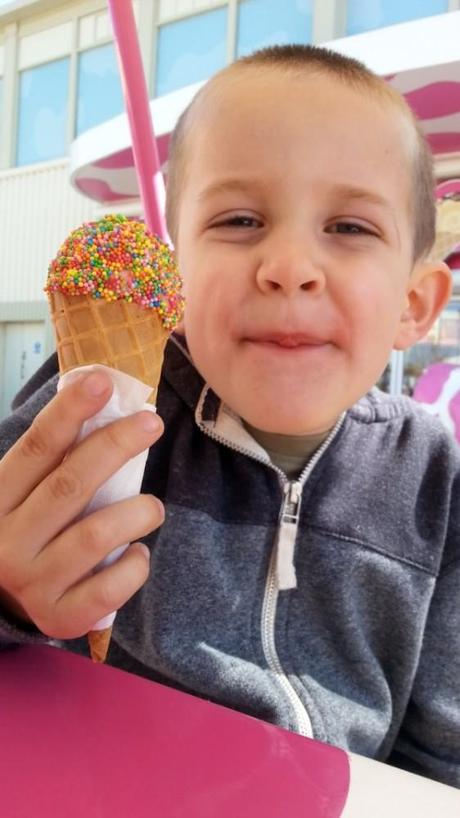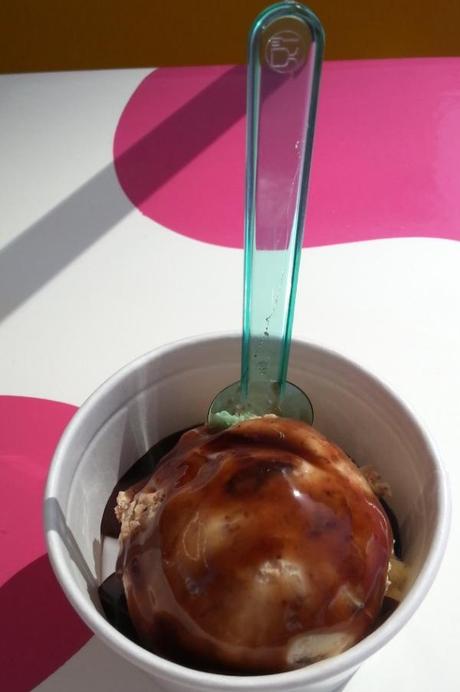 As we had taken the Little A's Granny and Gramps with us we knew that there would be some coffee stops involved. As big Costa fans they were delighted to see signs for Costa coffee in the Skyline pavilion. Gramps was a little disappointed to find out they didn't sell his beloved Flat White, however, I think they were both pleased there was decent coffee on offer!
Because we had the dining plan included within our package, we also had dinner included within the price of our break. This meant that we could choose to either eat in the Shoreline hotel's restaurant or we could obtain vouchers from the reception desk to eat at one of the other restaurants on site. The vouchers gave each adult £13 off a meal, Little Mr A received a voucher for £6.50 and Little Miss A a voucher for £3.25.
In the Shoreline itself the dinner at the restaurant was a buffet with a whole array of different cuisines on offer. It is worth noting that if you want to eat here you do have to book a table in the morning.
We ate in the Shoreline hotel on our first night at Butlins. We were surprised at the amount of choice on offer. There was a traditional roast along with a chinese dish and a curry. As well as this there were numerous little starters to choose from as well as lots of yummy desserts and fresh fruit. As with breakfast, the children's buffet area was packed full of delicious food for them to be able to help themselves.
We couldn't fault the quality of the food, it was all delicious. There was also plenty to go around even though the restaurant was busy. We didn't have to wait for anything.
On our second night we decided to go to Papa John's. We were told we didn't need to book a table and could just turn up. Because of the Little A's we went around half 5 and the place was heaving! Thankfully we didn't have to wait for a table they managed to squeeze us in!
That night there was a pizza and pasta buffet on. Although the food was really tasty, I have to say that eating in Papa John's wasn't a particularly pleasant experience simply because it was so busy it was incredibly noisy and on a few occasions we had to wait a while for pizzas to be replaced on the buffet (not helped by the fact some people were stacking their plates really high as soon as the pizzas came out!).
If we had gone at a quieter time I am sure we would have enjoyed our meal at Papa John's a lot more. As I say the food was great and I really couldn't fault the choice on offer at all.
We used our vouchers in Papa John's and only had to pay for drinks. All of the food was covered within the value of our vouchers.
On our third night we decided to try the Beachcomber Inn. The Beachcomber is a lovely looking family pub/restaurant with a great play area outside. Again we didn't have to book but got a table with no problems at a busy time.
As soon as we sat down we instantly felt more relaxed. Although busy it was nowhere near as noisy or hectic. Food on offer in the Beachcomber is very much traditional 'pub grub' food. I opted for a lasagne whilst Big Mr A went for a pie.
There was also plenty of choice for the Little A's and they thoroughly enjoyed their meals. Little Mr A was particularly excited by the ice cream which came in a little cow plastic pot which he was able to take away with him!
The food was delicious and there was plenty of it! Our vouchers almost covered the cost of the food with less than £5 to pay. This included main courses and deserts for everyone.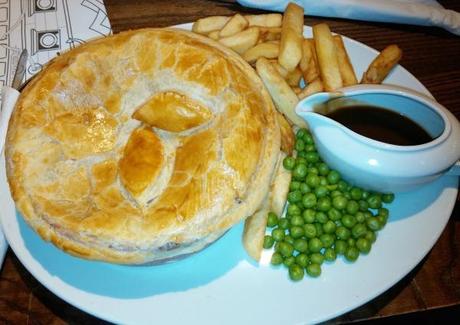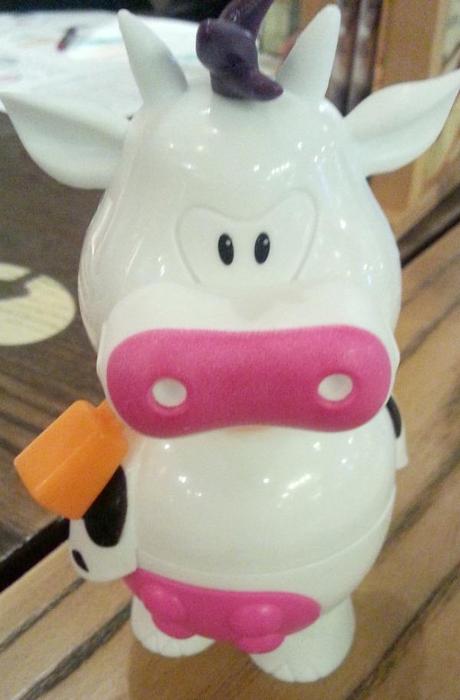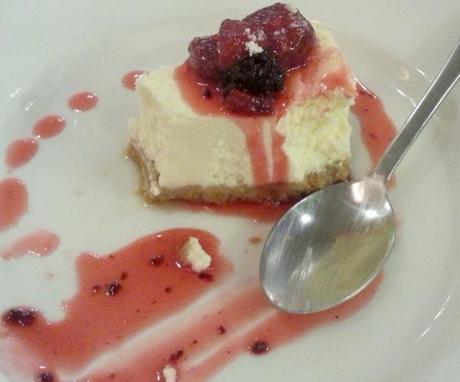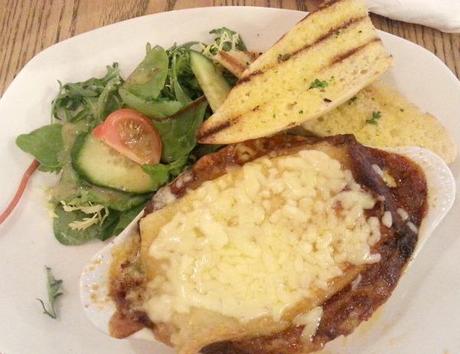 On our last night we decided to treat ourselves with a visit to Turners, the restaurant of celebrity chef, Brian Turner.
We did have to book a table for Turners which we were able to do at the hotel reception.
I think we would all agree that this was the nicest meal we had whilst away. The food in Turners is all locally produced and is described as British food with a twist.
Again there was plenty to choose from for both grown ups and the Little A's. We all thoroughly enjoyed our main meals and couldn't resist a tasty dessert. Whilst I opted for Eton Mess, Big Mr A had a Bread and Butter pudding which he said was amazing!
It was a very relaxed atmosphere in Turners and, even though it was busy, the staff couldn't have been more friendly and helpful.
Turners is a bit pricier than the other restaurants and there was a bit to pay once we had used our vouchers, however, for a special meal whilst you are away it is definitely worth the extra and we thought it was a really lovely way to end our holiday.
A couple of things really stood out for me at all of the places we ate whilst away. The facilities were clean and well maintained everywhere and there was colouring activities for the Little A's to do in every venue. One thing that always worries me when we take the Little A's out for a meal is keeping them busy, however, there was always something for them to do and the staff were always extremely helpful and friendly.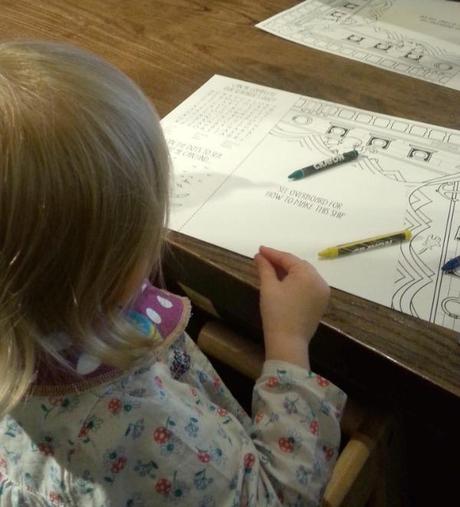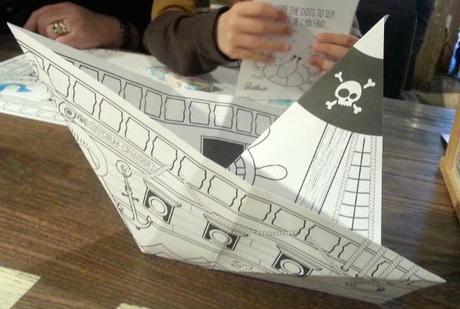 The food choices available at Butlins, Bognor Regis really did surprise us and it was definitely a big plus to the holiday!

Stay at Home Mum to two children - Little Mr A born in 2008 and Little Miss A born in 2012. Blogging my way through dirty nappies and school runs!