Our trip in Portugal brought us to Nazaré:
To say that I was excited to be there is the understatement of the year. You see, as a teenager, I used to bodysurf, especially when I was on holiday in Portugal. As such, I have always been drawn to big waves; the bigger, the better. Even now that my surfing days are over, I am still mesmerized by waves and will watch surfing videos on YouTube on a regular basis.
And guess what... Nazaré is the place where you will find the biggest waves in the world! There is even a scientific explanation as to why:
Nazaré is a popular surfing destination because of its very high breaking waves that form due to the presence of the underwater Nazaré Canyon.[8] As the canyon creates constructive interference between the incoming swell waves, it makes their heights much larger on this stretch of coast. (source: Wikipedia)
Numerous surfing records have been broken here. Have a look at this:
In the foreground, you could see a lighthouse... How do you get there? The best thing to do is to program your GPS for the centre of Nazaré. Once you arrive in the small town, look for signs saying "Sitio" and afterwards "Faro". And then just follow the crowds. Even in summer, when there are no big swells, Nazaré attracts lots of tourists.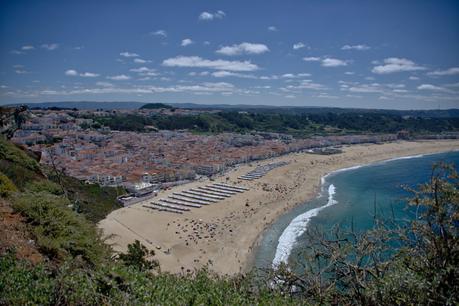 You will have to walk the last couple of hundreds of metres to the lighthouse.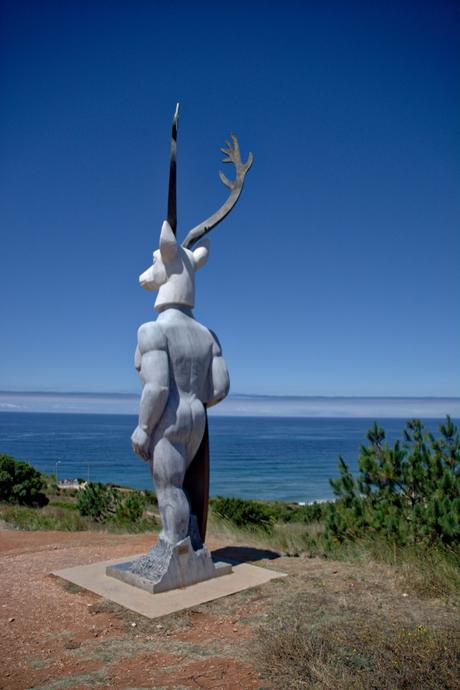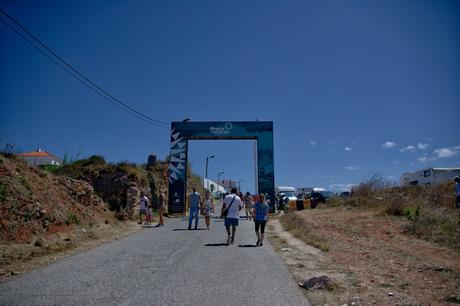 The beach that you see on the pictures in the mosaic, that's where the action in winter happens! From a distance, we could see crowds gathering at the lighthouse and we decided to turn back to the car.
Although there were no big waves that day, Lars and I were absolutely thrilled to have been there. And who knows: maybe one day, we can return to Nazaré in winter and see a surfing record being broken...