Forget booking that hotel, when you're visiting Marrakesh to really experience the culture you have to stay in a Riad, which is a traditional Moroccan house with an interior garden or courtyard.
There are over 700 Riads in Marrakesh, so plenty of choice! My advice is to book directly through the Riad, I made the mistake of not doing this and was charged a wee bit more than I should have been. 
Here was where we stayed.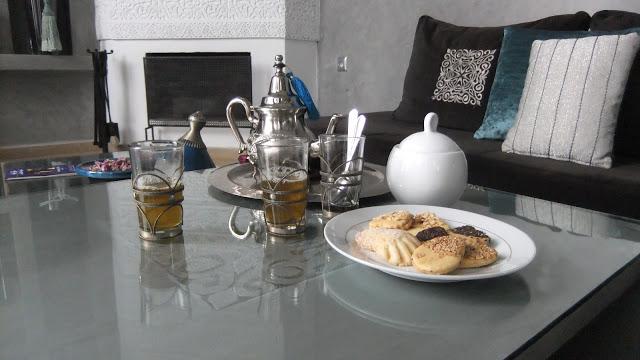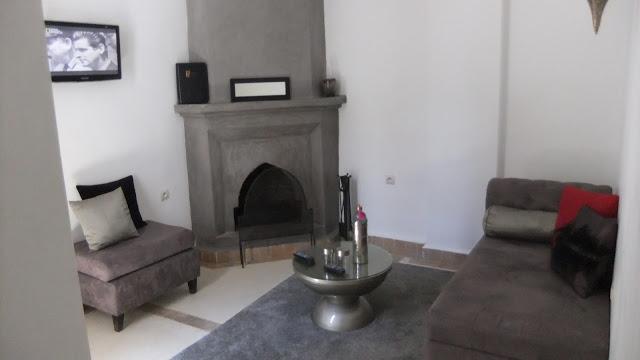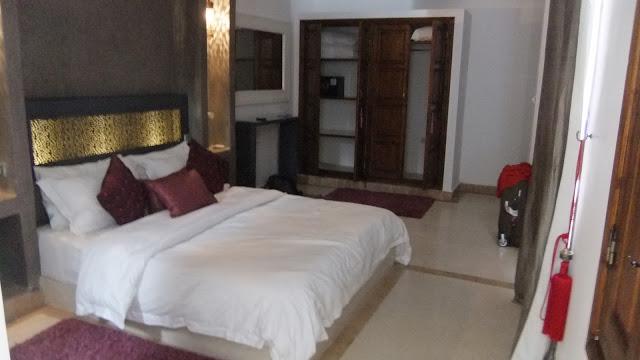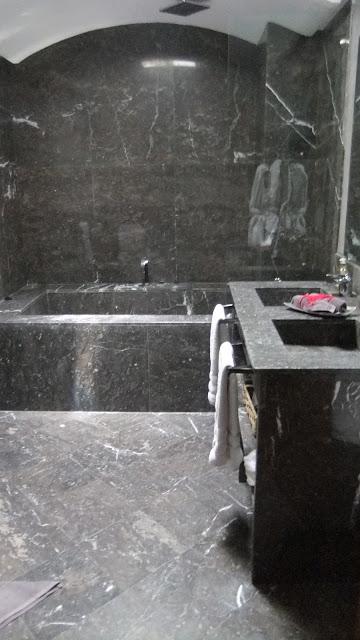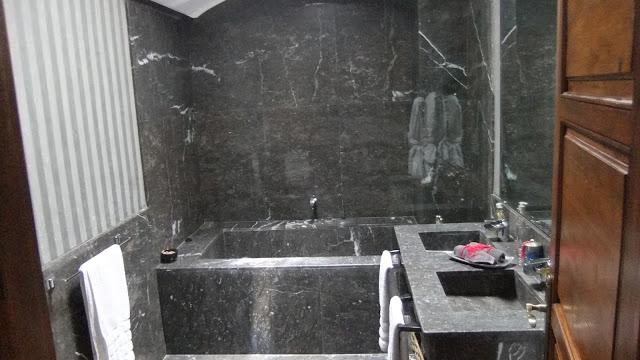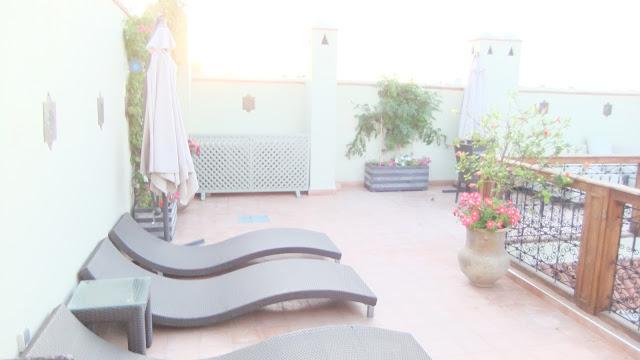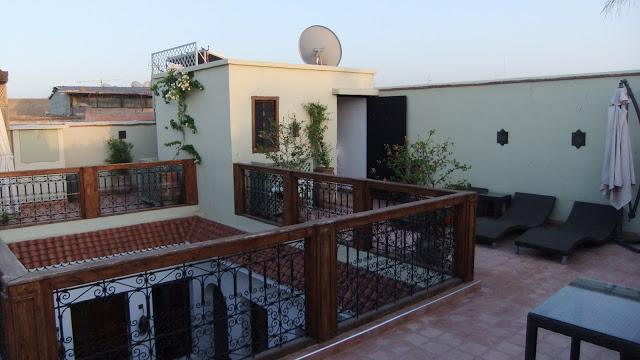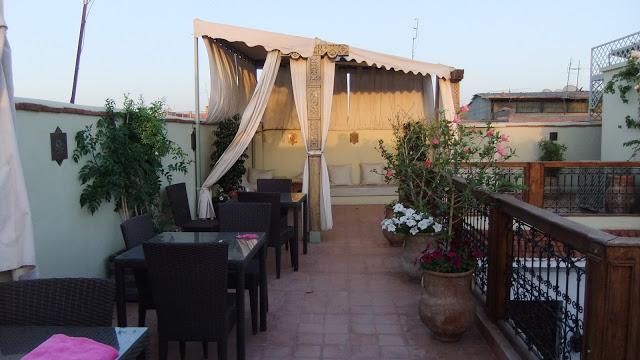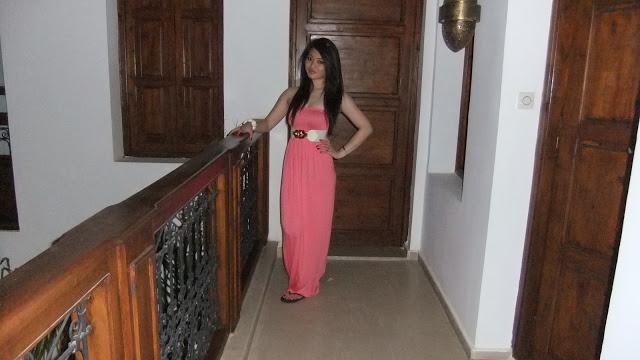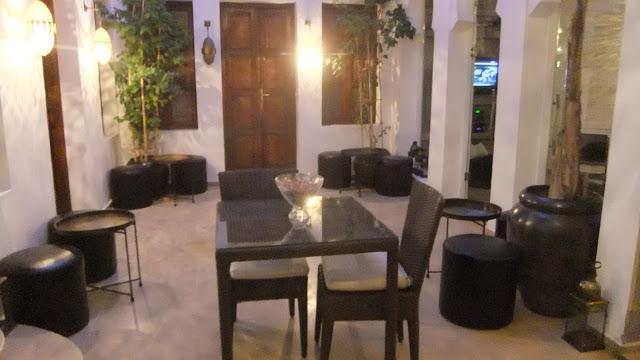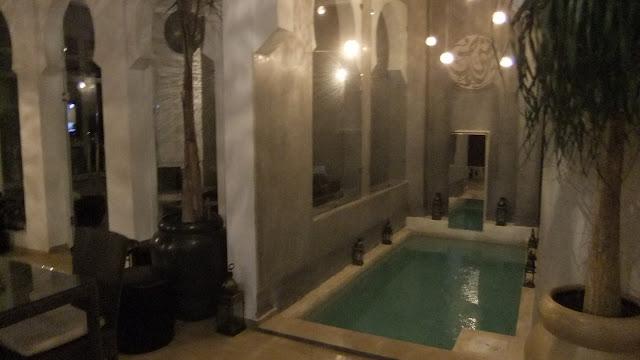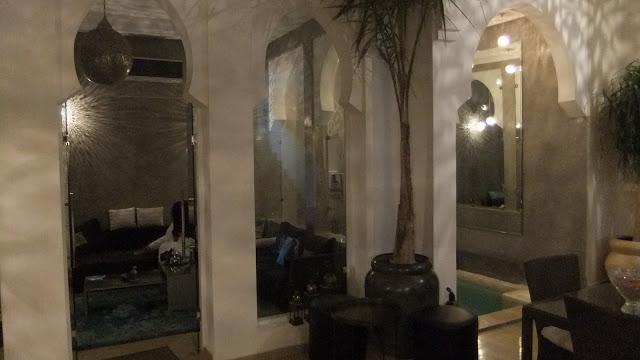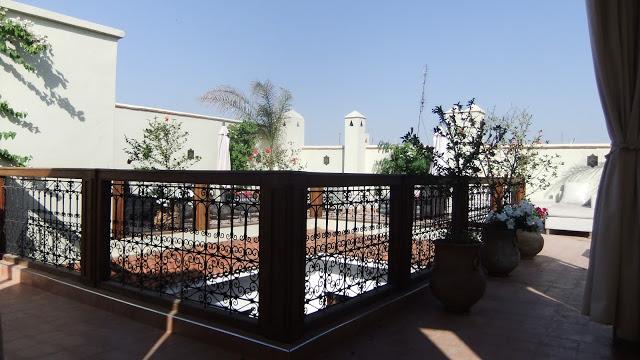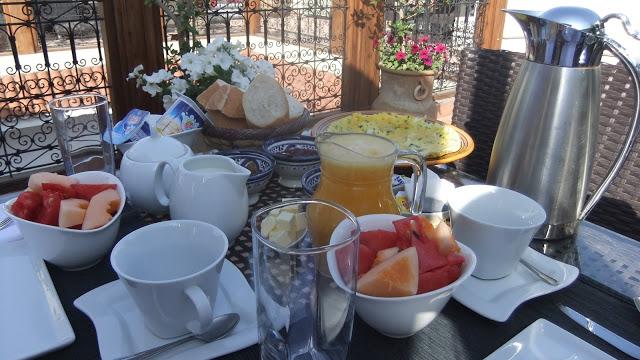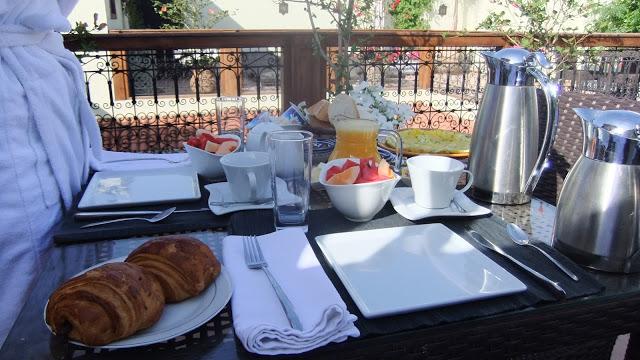 This Riad was nestled 10mins between the New and the Old Town, we could easily trek between them, depending on our mood that day. So if we were feeling belly dancers that night, we'd jump on over to the New Town, and if it was traditional street food we were after, just parade on to the Old Town. Easy.
We were the only visitors that week, so we had the WHOLE place to ourselves, so it felt more like home than a hotel, and the staff were attentive and very helpful. Whatever we wanted/craved (in my case) even if it wasn't on offer in their menu; they went and bought for you. No request was too much, making our stay here care and stress free. 
With complimentary breakfast served everyday on the terrace or in your room if you're feeling particularly lazy, consisting of watermelons, pancakes, french pastries, omelette, fresh baked baguettes, yoghurt, freshly squeezed orange juice, and coffee. *Swoon* I just drool even thinking about it. I really didn't want to leave. I could lie around on that terrace all day eating watermelons if my slave driver would let me.