We all are aware of how Andhra cuisine is very much liked by everyone all over India. 
North Indian cuisine or south Indian cuisine, the favors might be different but the authenticity and traditional taste of many recipes are been followed years making it one of the oldest cuisines in the world. 
Some ingredients are common, but the preparation and their history are different. 

Andhra Style Biryani:

Biryani is one having different kinds of preparation and style of serving from region to region. 

It is prepared with mixed spices, rice, meat, seafood, and vegetables. There are different types of Biryani from region to regions.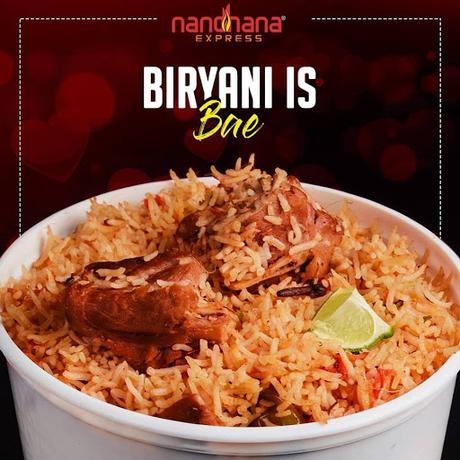 Biryani is originally bought after the Mughal Empire says some sources. Delhi biryani (Mughal cuisine), Lucknow (Awadhi cuisine) Sindhi Biryani. In down South, rice is a staple food where biryani emerged from different regions, Hyderabadi biryani (Telangana), Ambur Biryani (Tamil Nadu), Karnataka biryani, Malabar Biryani (Kerala). All these regions where the Muslim community is major.
Wondering where to try Andhra style Biryani in Bangalore? We have got you the best one in the city. Nandhana Restaurants™ in the most famous 
Andhra cuisine restaurants
 to serve the spicy Hyderabadi chicken biryani.
Hyderabadi Biryani at Nandhana:
This biryani is the most famous from Andhra cuisine, special from Hyderabad. It is prepared with basmati rice, goat meat, spices, and vegetables for vegetarians.

Hyderabadi Biryani

is available in many Andhra restaurants in Bangalore, but only a few restaurants follow the traditional recipes with authentic taste.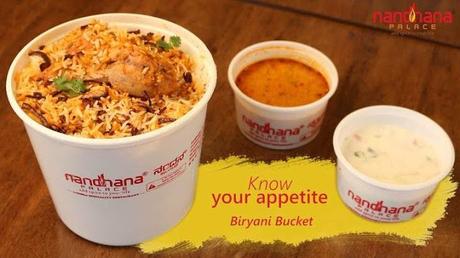 Apart from Andhra full meals, this dish is the specialty among the foodie. Biryani is prepared with aroma flavors of saffron and rose water that makes people's favorite food. Nandhana Palace is one restaurant in Bangalore, serving the quality and authentic taste of Andhra cuisine. When it comes to a royal delightful food and hospitality, then it is Nandhana Palace. 
Why choose our Andhra Restaurant?
Nandhana Palace
is one Andhra Style restaurant in Bangalore. Over 18 branches across Bangalore focusing on the finest quality and its taste. Nandhana Palace is been in Bangalore for over 20 years, and proud to be the first restaurant to introduce Andhra cuisine to Bangalore. Many awards are been won by Nandhana Palace for Best Andhra cuisine foods, and for its hospitality.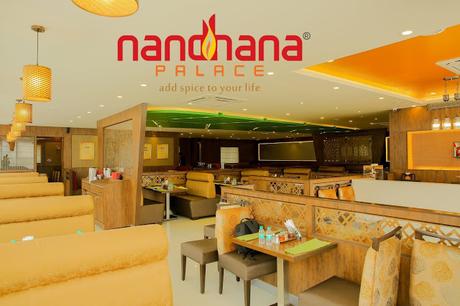 Nandhana Palace focuses to deliver tasty and healthy food, using the finest ingredients to serve the richest tasty food. They also serve traditional and authentic sweets that are prepared with pure ingredients. 
Nandhana Palace strives to multiply the food culture, environment, taste and the ethnicity of the food making its expertise as an identity for hospitality.
Come and enjoy the great hospitality and the traditional rich taste of Andhra cuisine!!! You won't regret to come over again and again. 
Related Articles:
Spicy Andhra Style Non-Veg Dishes You Must Try!
Food of Andhra Pradesh.