The spiciest of all South Indian cuisines is
Andhra food
. It can take you to eye watering, gasping for air. A significant portion of Hyderbadi cuisine resembles that of Tamil Nadu and Karnataka, but Hyderbadi food has its unique identity. Andhra Chicken kebabs, spicy biryani, kandhari murgh tikka and mutton keema balls are going to put you in a dreamlike state. Rice is their preferred grain, and beans and dals are important ingredients in their foods.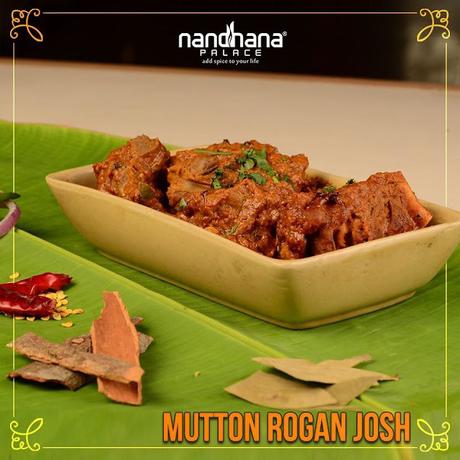 Andhra's cuisine is mostly based on regional variety, its rich cultural tradition and the impact of the Nawabs Recipes. Fish and Prawns are important seafood eaten in this region. They are primarily used in sesame and coconut oils along with powdered pepper flavour, and are consumed with rice. Pickles are an important part of the food and numerous varieties are available. 
Nandhana Palace
Nandhana Restaurant which not just belongs to the town but it also marks the standard for finest
South Indian style Restaurant
. Nandhana restaurant recipes are not only tasty to eat but they are also hygienic and promised with a quality ingredient.  If you are a newcomer to South Indian cuisine, Nandhana's dishes work equally well and are authentic.
Nandhana Restaurants Special Dishes 
Kandhari Murgh Tikka
Special mention in this
Andhra cuisine
is Pomegranate. Kandhari Murgh Tikka is made with pomegranate seeds, boneless chicken, gram flour, garlic ginger paste, Kashmiri chilli powder. It's almost impossible for others to think of it as a primary ingredient in Indian curries is pomegranate.   Pomegranate is very widely used in many Indian cuisines. Kandhari Murgh Tikka became an absolute treat in Nandhana Palace.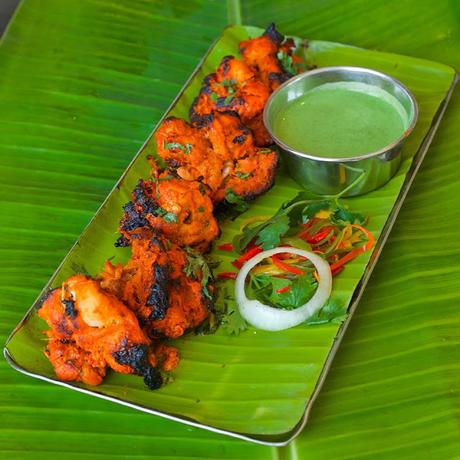 Kalmi Kebab
Mughal style kebab recipe made with the chicken legs which is blended with special spicy masalas and grilled to perfect. The kebab is cooked with consideration of retaining all the humidity, making it the crunchiest and gentle kebab. Kalmi Kebab prepared with the ingredient such as Chicken Thighs, green chilies, garlic, ginger, kasoori methi, jeera, yogurt, garam masala powder, dry mango powder, coriander leaves, cashew nut powder, butter, lemon juice and crushed black pepper.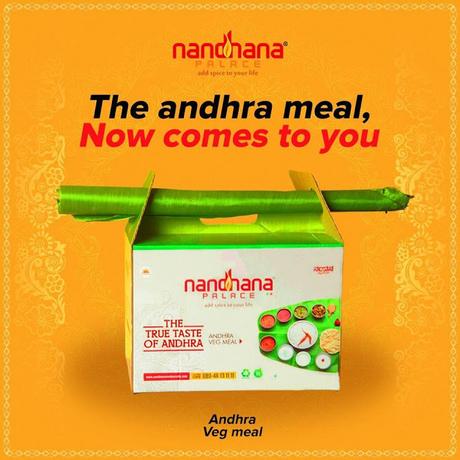 Charminari Mutton seekh Kebab
Any treat is incomplete without hot, grilled, toasted Charminar Seekh Kebab. Kebabs made of pieces of mutton meat, minimum amount of spice in bowl and grilled. Seekh Kebab taste flavoured with the help of minced mutton, Ginger-garlic paste, Onion paste, Red chilli powder, Coriander powder, Cumin powder, powdered Pepper,  Dried mango powder, Dry ginger powder, Cashew paste, Besan, Egg yolk.