The landscape and traditional impact of South India has an effect on the cuisine of the region. As in most nations, there are wide regional variations, and the cuisine of each state can vary greatly, even within a single state. 
In addition, all states have traditional main courses, snacks, sweets and drinks that are well-known in their specific areas. To find the Best Andhra Meals in Bangalore is not the toughest job, If you Know the Nandhana Restaurant.
Andhra Cuisine
Andhra cuisine might be the spiciest food in India. Foods are made based on rice or rice based dishes. Rice is mixed with sambar and rasam, dry and curry vegetables, and curries. Andhra spicy cuisine meal is complete without any type of rice or any other. It was either boiled rice or Daals has always been part of most meals.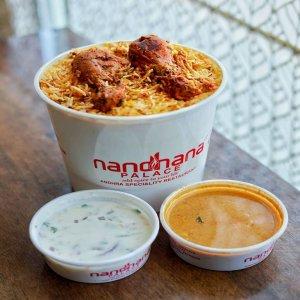 South India is known for its rich variety of spices, many of which have been exported to different countries for centuries. The most important spices developed in South India include cinnamon, cardamom, nutmeg, cloves and pepper. The area is popular for a wide variety of spicy foods, each of which varies mainly from the spiciness of the food, its various varieties and the method of cooking.
Nandhana Restaurant Starter
Some of the excellent and delicious Andhra cuisines of Nandhana Restaurant display the strong influence of the culinary styles of Andhra region. The tongue-watering Andhra delights like Biryani, Kebabs and Kurmas, among others, which are typically thick, spicy and hot in nature, are sure to satisfy the foodie fans.

Chicken Kshatriya

Kshatriya chicken is a tasty Andhra style chicken recipe, it's simple to make a dish with natural ingredients, a chicken recipe famously served in Nandhana restaurants. Kshatriya chicken is cooked by boiling chicken and then cooked with freshly roasted spices that give the chicken a sweet, tangy and tasty taste.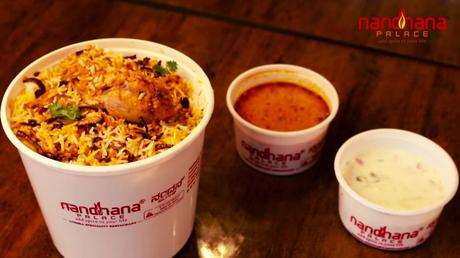 Andhra Chili chicken
Andhra Chili chicken is a perfect companion to the meal menu. Andhra Chilli chicken is a dry chicken dish that is majorly spiced with green chilies. Nandhana Restaurant's Chilli chicken owns the original taste of this cuisine.
Nandhana's Andhra cuisines are regarded to be the spiciest of all Indian cuisines and witness the extensive use of spices and natural masalas, which give the dishes a unique peppery and hot taste.