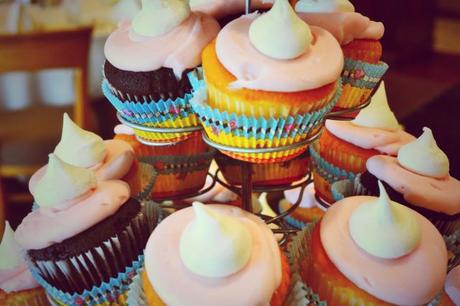 I don't know about you but growing up, I really liked cupcakes. I remember telling my mother one birthday, I just wanted cupcakes. And Mom used to often have them every birthday, after that. Over time, I fell out of love with cupcakes, because I just didn't eat them much anymore.
Don't think I am gonna do that, anymore, because today,  had them again….
Here's what I say, don't forget to eat your cupcakes. Why? Because they remind you to be a kid again.
Be young, stay young and let someone treat you to cupcake, every now and then.
And…If you're in a good mood, it may be best to warm them up!
Be sure to ASK for a CUPCAKE, that's nicely decorated, too. They are just cuter…