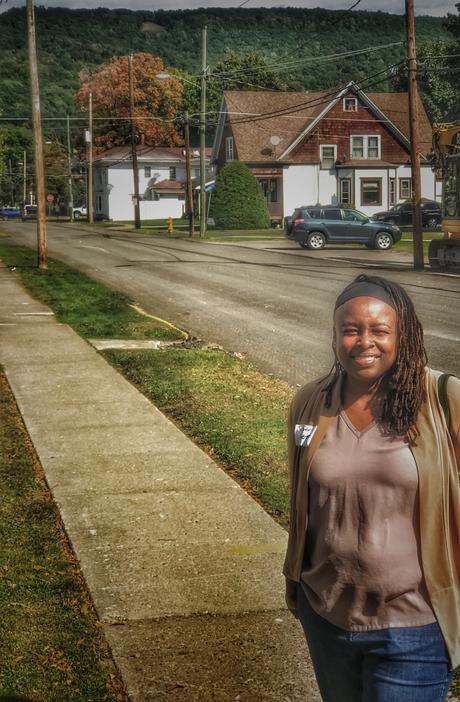 I am in Dansville, New York today. Just left a really pensive session about family, & what it means to me. I admired the atmosphere; being surrounded by mountains on each side. I kept taking in the views, and exclaiming how beautiful the mountains were, and one of the residents of the community said to me: "Oh those aren't mountains, they're hills."
I smiled and said to myself..."They're mountains to me." You see, whether they are mountains or hills depends on the person. The power mountains give us - and the power the hills give us - they may be the same ... or not .
I recall a time enduring a very difficult season and it was like my drives in my car during this season of my life were instructing me. I was traveling through a small town and there was this particular part of town where I noticed once - that the mountains had reduced in size!
I wondered to myself : "How did that happen!?" And I realized internally, my perspective had shifted.
Just like that.
Sometimes the life seasons we endure cause us to shift and change (snap!) just like that.
Driving those those small towns I had being enduring a really hard season in my life. And the trees and the mountains were so meaningful. They reminded me of how powerless I am, in comparison to the beauty of this world, and God's power. God was teaching me. Informing me of my perspective. Stretching me...molding me... shaping me and causing me to shift.
I love mountains and I love hills.
The point is, no matter whether they are mountains or hills, they still encourage me. They still inspire my soul. They still make me think about the wonder of this world and how small I am in it,.. and sometimes my perspective, too.
Thank God for shifts. ❤️
Oh, and mountains...☺️