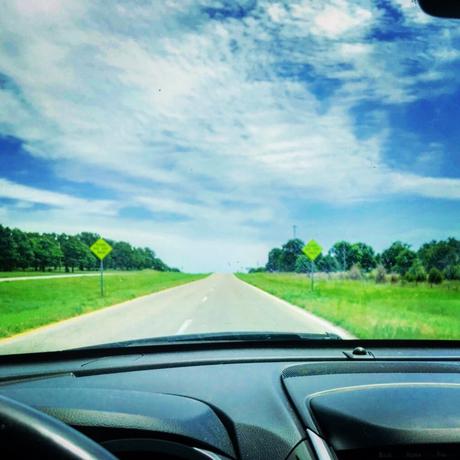 Ever need to just stop and think?
Get away from the hustle and bustle in life and reflect?
I do, quite often.
I had some epiphanies about my intuitive power this week, because I spent a lot of time alone.
I went on a business trip with my husband and was in a foreign city; a place I was unfamiliar with, but loved the space and experience it offered me.
People walked down the street, and I decided: Do I stay on this side of the street, or cross over? I felt vulnerable. I took Lyft, for the first time. It felt safe. But it was a first. As I experienced Lyft, my driver joked: Do i look like I'll hurt someone? ( I thought to myself: " What does looking like you'll hurt someone look like?") And then I checked her license plate number. Yeah...she was old and about 85, but I still took precaution, cause I was in a new space, and this was my life.
I had significance .
I had worth.
It wasn't about you.
Sometimes it's not about them, it's about us.
When you're in a wide open space, ( i.e. feeling all alone) ; you don't have to many familiar faces;... everything feels uncomfortable, and life presents different realities... and sometimes you have to breathe, relax , and just take it all in.
Think about what you really want ...
Think about what you really need...
Then do that extra thing; make that extra effort, do one more thing in that positive direction to help catapult you reach the next intuitive state in life. Think higher... be better... demand .
I felt this way, over the course of the pst four days And though vulnerable as hell, I took care of myself and I was safe. Self-doubt tried to creep in about some decisions I'd made in regard to safety; but then I thought: " I'm worth making this safe step. Err on the side of safety, Jenn. Even if it does cost ya, a bit."
My intuition spoke to me.
It spoke to my worth. My value.
Your intuition will speak to you.
Do you listen to it, or do you choose not to listen in those vulnerable spaces?
Do you block it our with rationalizations and self-judgements? Or other-judgement?
Or do you lean in, and evaluate those thoughts and... think again?
Your intuition is your spiritual self . And everyone has a soul, a body, and a spirit.
Do you linger there enough to listen?
You might just learn how wise you really are.