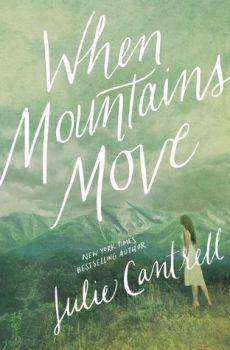 When Mountains Move by Julie Cantrell
Also by this author: The Feathered Bone
Published by Thomas Nelson Publishers on July 5th 2016
Pages: 384
Format: Paperback
Goodreads


In a few hours, Millie will say I do to Bump Anderson, a man who loves her through and through. But would he love her if he knew the secret she keeps? Millie s mind is racing and there seems to be no clear line between right and wrong. Either path leads to pain, and she ll do anything to protect the ones she loves. So she decides to bury the truth and begin again, helping Bump launch a ranch in the wilds of Colorado. But just when she thinks she s left her old Mississippi life behind, the facts surface in the most challenging way. That s when Millie s grandmother, Oka, arrives to help. Relying on her age-old Choctaw traditions, Oka teaches Millie the power of second chances. Millie resists, believing redemption is about as likely as moving mountains. But Oka stands strong, modeling forgiveness as the only true path to freedom. Together, Bump, Millie, and Oka fight against all odds to create a sustainable ranch, all while learning that the important lessons of their pasts can be used to build a beautiful future.
I knew this author sounded really familiar, but I couldn't put a finger on it until I started reading this book, When Mountains Move by Julie Cantrell. Right away I realized that I had read her first book to this sequel, Into The Free, back somewhere around late 2012 or early 2013.  While I've probably read a thousand books in between, Into The Free was significant enough that it left enough of an impact that I remembered it this many years later. (I also remembered that Julie Cantrell wrote another book I read just this year, but not related to this series, called The Feathered Bone – see my review HERE.)
Millie Reynolds is back, and this story begins right where the last book left off.  The story starts out on Kenneth ("Bump") and Millie's wedding day and readers travel with them as Bump is given the chance to set up and establish a ranch in the mountains of Colorado.  Millie and Bump move from the south and into the mountains of Colorado where they struggle to build a home, a ranch and a veterinary clinic. Millie hopes that this move will offer her a fresh start and to leave her past behind.  As she tries to forget her dark secret, she realizes how much the past she left behind will impact their future together.
Slowly Millie comes to the believe and trust that she is loved – not only by those closest to her, but also by God himself.  When her secret is no more, we see how there is redemption and freedom found and we see how God works out the bad for His own good.  As this book so eloquently illustrates, love and forgiveness can certainly move mountains!
In my humble opinion, Julie Cantrell is a very gifted writer. I was very engaged in the storyline and felt connected to the characters until the very end of the story. Overall, I would definitely recommend this book (and Into The Fire) to others.  A great book is one that keeps readers thinking about the story long after they finish is a book – this book definitely does exactly that.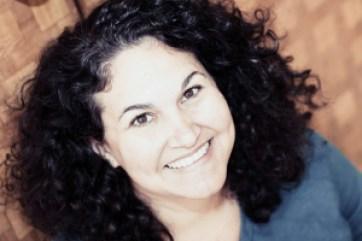 New York Times and USA Today bestselling author Julie Cantrell has served as editor-in-chief of the Southern Literary Review and is a recipient of the Mississippi Arts Commission Literary Fellowship. She is the author of two children's books as well as Into the Free, which received Christy Awards for Best Debut Novel and Book of the Year 2013 as well as the Mississippi Library Association's Fiction Award. This debut novel received a rare starred review by Publishers Weekly and was selected as one of five finalists for the University of Mississippi Common Reading Experience 2014. It also was selected as a best novel of 2013 by LifeWay, USA TODAY, and many bookclubs.
Cantrell's sophomore novel, When Mountains Move, is the sequel to her debut. Since its release in September 2013, it has been named a 2013 Best Read by LifeWay, was shortlisted for several awards, and won the 2014 Carol Award for Historical Fiction.  The Feathered Bone, Cantrell's third novel, released in January 2016.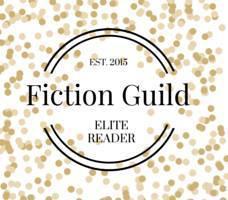 I received a paperback copy of this book without cost from the publisher through The Fiction Guild, a Thomas Nelson/Zondervan Elite Reader book review bloggers program. I was not required to write a positive review. The opinions I have expressed are my own.
~ ~ ~ ~ ~ ~ ~ ~ ~ ~ ~ ~ ~ ~ ~ ~ ~ ~

It would be great if you would stay connected with me!! You can follow me on Twitter @DebiL1611, like me on Facebook at 2014 and Beyond, circle me on Google+, follow me on Tumblr, Instagram and Bloglovin', subscribe on YouTube, or connect with me on LinkedIn and Pinterest.

Please make sure to visit my homepage and subscribe to my blog for more great posts on running, fitness and lifestyle topics as well as food, product, music and book reviews, and more!