I was recently sent an oilcloth tablecloth to put to the test and review by Wipe Easy Tablecloths.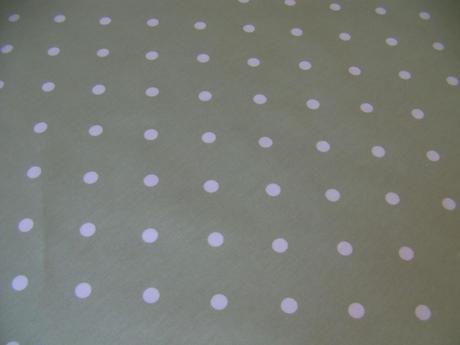 Who are Wipe Easy Tablecloths?
Wipe Easy Tablecloths are an online store stocking oilcloth (vinyl) tablecloths.  They are made from 100% cotton which is coated in a special resin which is a PVC coating.  They also sell PVC tablecloths which are non textile, 100% plastic and 100% man-made.  The tablecloths are wipeable, waterproof and great value too.
There is a huge range of designs to choose from, from funky florals to stylish stripes – there is something to suit everybody and every occasion.
It is really simple to order a tablecloth.  First, choose the pattern you like then pick the shape and length you need.  Although the width is standard, you can order the shape and length suited to you.  As the tablecloths are made to measure, they do say to allow 2 days for delivery and they also provide a sample service if you are not sure about colour and design.
The cloths come very well wrapped in plastic wrapping and are sent on a big cardboard tube so they are not bent or creased at all.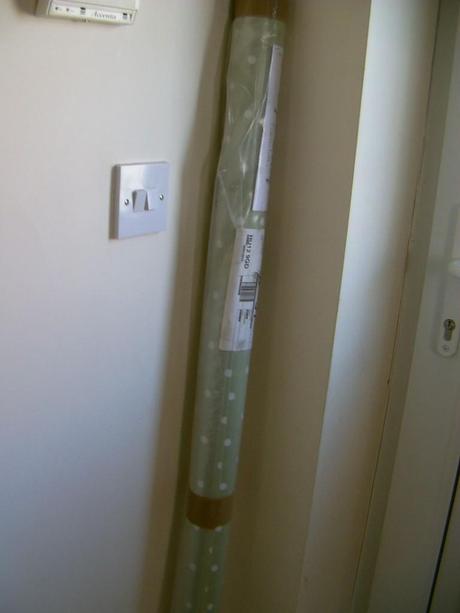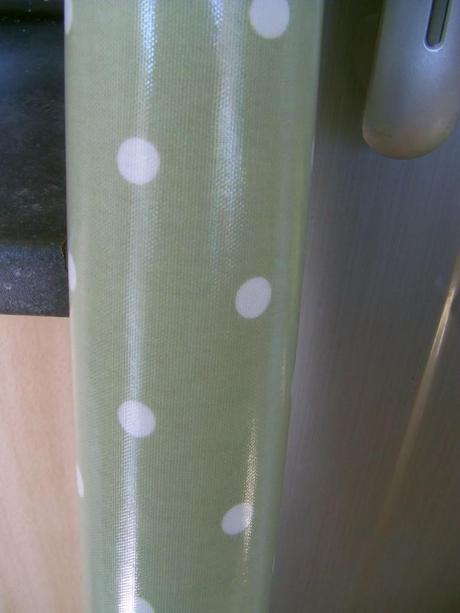 What we used our oilcloth for…
I trimmed the oilcloth down to make it fit our dining room table.  I always like to have some kind of cloth on there, particularly with having children as it is easier to clean and keeps the table a little protected from any bangs and scratches.  I think it looks really great on the table and really freshens up the dining area.  Also, it is very easy to clean.  The night I first put it on Little Mr A made a complete mess with his Spaghetti Bolognese, however, with a damp cloth, I wiped up the mess quickly and the cloth still looks as good as new.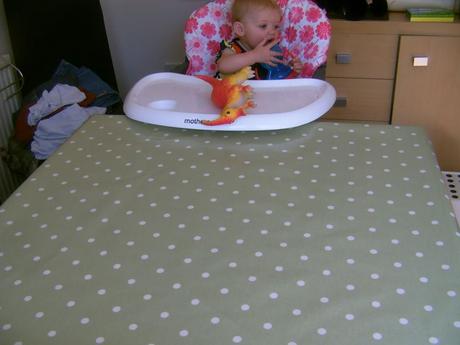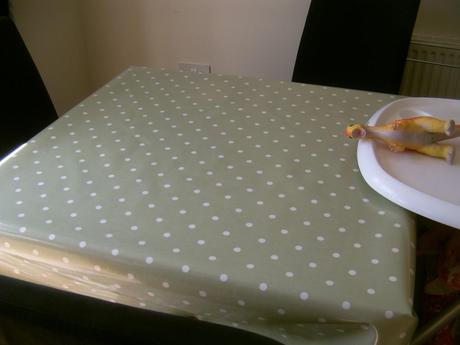 With the rest of the cloth I decided to keep it for messy play activities.  I don't always like dragging the tuff spot into the kitchen so having a wipe clean cloth I can put on the floor is really handy.  I let Little Miss A test it out with some paints.  She got herself and the cloth very messy for me!  I wiped the paint away with a damp cloth.  Although most of it came off without any bother, I did find the blue paint had slightly stained the cloth so I would be aware of this if you order one for yourself.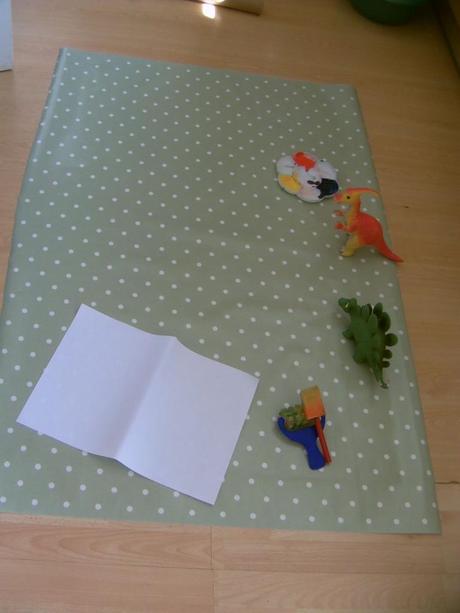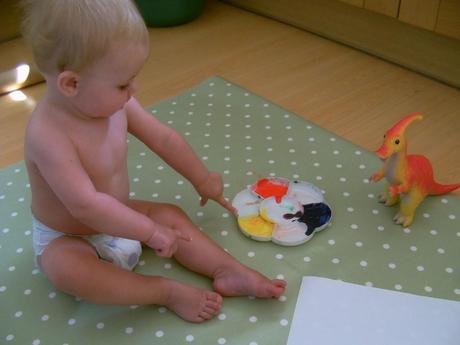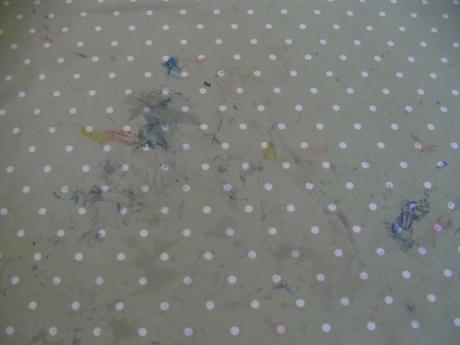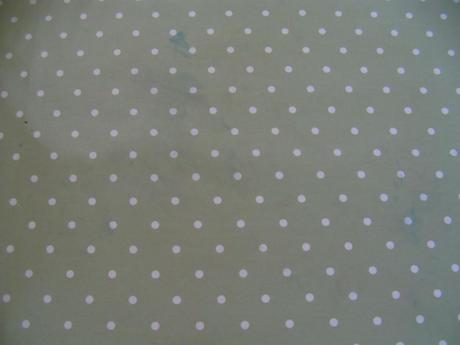 On the Wipe Easy website there are lots of ideas of
different uses for the oilcloth
.  I really like the idea of making a bag or an apron from it, however, I am not particularly crafty or creative so didn't dare give it a go!  I'm sure for anyone who loves crafts and sewing would be able to come up with some great ideas!
Overall I am a big fan of this oilcloth tablecloth as both a table protector and messy play mat.  It is great quality, easy to trim to size and easy to clean.
You can keep up to date with all the latest news on their Facebook page here.
Disclaimer – For the purpose of this review we were sent the oilcloth as described above.  All opinions are honest and my own and all photographs were taken by me and are not to be used without my permission.