January 9, 2014, Mummy of Two, Play, Reviews, , 2
Little Mr A was recently sent a Tazoo kit from KOR GEOMAG to have a play with and review.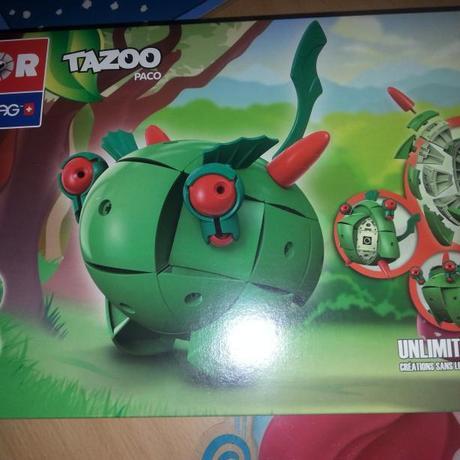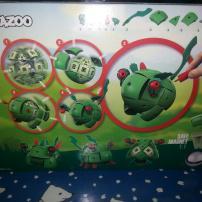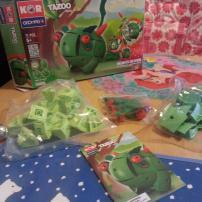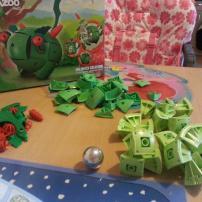 If, like me, you haven't heard about KOR GEOMAG before, it is a new construction toy which clicks together using magnets and means that you can create an unlimited amount of different characters with each kit through twisting and transferring the different parts.
In total there are seven products available across two lines with varying character options to suit all ages.  All of the sets are compatible with each other so can be combined.  The kits start at age 5+ which I think is about right.  At 5 Little Mr A could complete the kit without much assistance, however, I think younger children would struggle to put all of the pieces in correctly and would struggle to get the covers on as they need properly clicking in place.
For younger children there is the Tazoo line comprising of the Beto which is 'fish' inspired or the Paco (which is the one we received) which is more 'frog/lizard' inspired.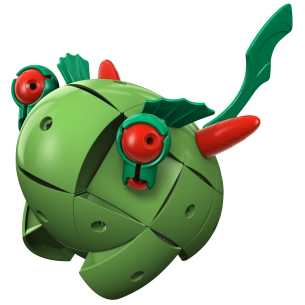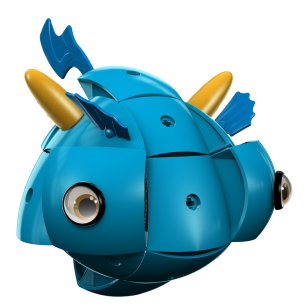 For older children there is the Proteon line which includes five 'tougher' sets that will appeal to the older child.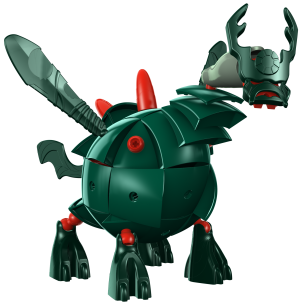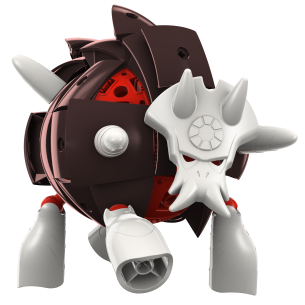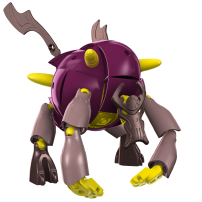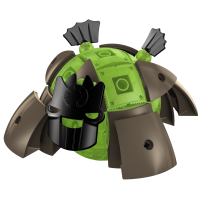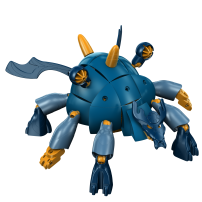 The kits contain 26 magnetic building blocks which all connect onto a hollow metal sphere.  You then add the covers to the blocks and the sphere can become the shape of a rugby ball which you can twist and turn to create a different shape and then add the accessories that come with the kit to create your own fantasy creature.
The kits are great for helping stimulate children's imaginations and for cognitive learning.
Little Mr A has been having great fun creating different creatures with his set.  It has been taken apart and rebuilt more times than I can count and he has not made the same creature twice!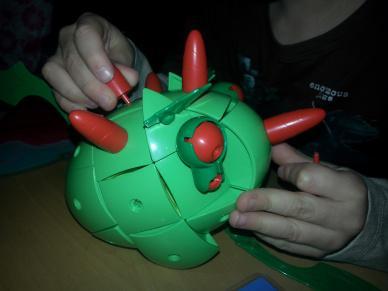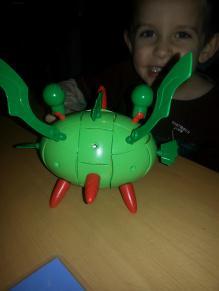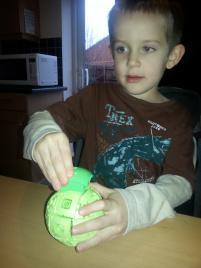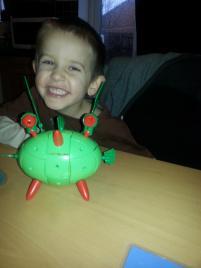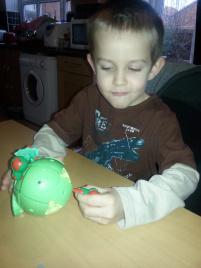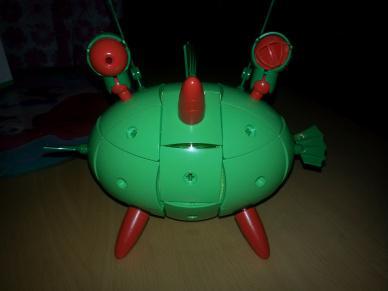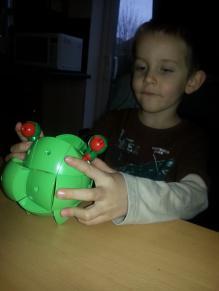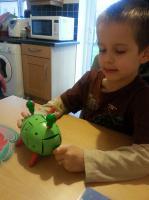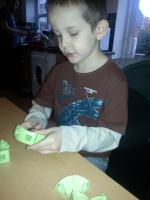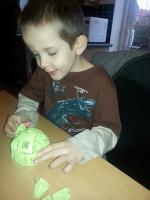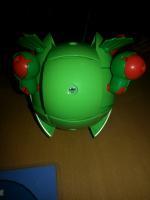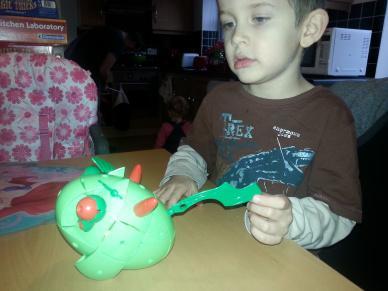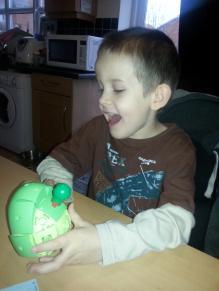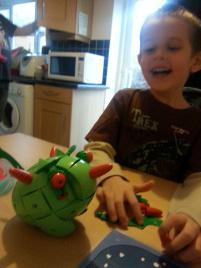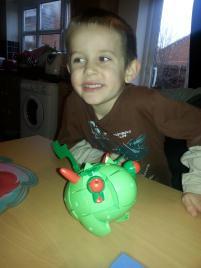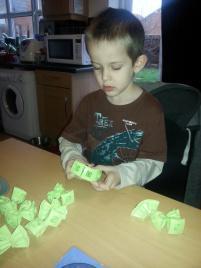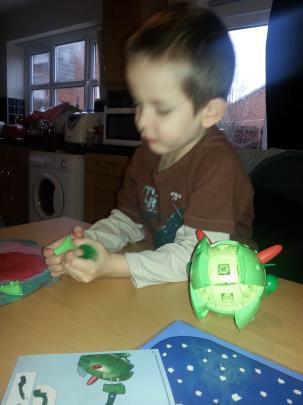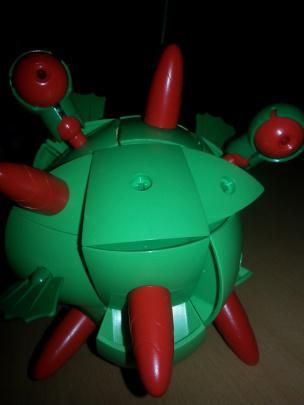 At first it took him a few attempts to get the inner core correct, however, with a little assistance, and a good look at the instructions, he soon understood where all of the pieces needed to go and can now whizz through it.
It also took him a few attempts to click the covers onto the core properly.  They need pressing down quite firmly until they 'click' into place otherwise they keep falling off.  Once he had realised they needed pressing down a bit more, he has had no more problems.
Little Mr A will quite happily sit with this kit for sometime, creating a creature, disassembling and then making something new.
I am very pleased with the quality of the kit.  All of the pieces and hardwearing and feel like they will last a long time.  I did find that if you are a bit rough with the toy once assembled some of the pieces can fall out, however, they are easy to slot back into place and I think, as this toy is aimed at children over 5 it isn't too much of a problem.
Little Mr A is a great fan of building sets such as LEGO and Meccano and I think the KOR GEOMAG is a great addition to this type of toy and one that can be enjoyed for many years.  We will certainly be keeping an eye out for additional sets that he can add onto this.
KOR GEOMAG are available now at Harrods, Fenwicks department stores, independent toy stores across the country and online e-tailers such as Amazon, with prices per building set starting from a recommended retail price of £25.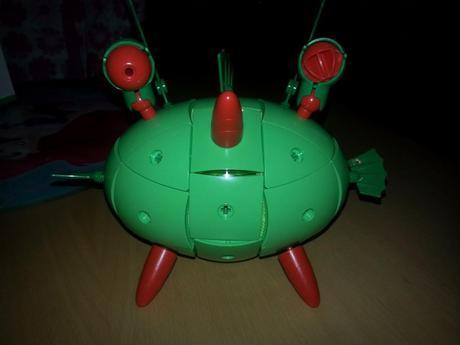 You can keep up to date with all of the latest news from KOR GEOMAG by following them on Facebook.
Disclaimer – We were sent the KOR GEOMAG kit in return for our honest review.  All photographs were taken by me and are not to be used without my permission.