Even though Hurricane Sandy (please continue on your path away from the east coast, I'd like to see sun) may have put a damper on Halloween plans up and down the east coast, we can still dress for the holiday tomorrow. However, you may have trouble thinking of ways to put together those iconic colors together without seeming slightly ridiculous! Thankfully for you, I've put together two looks that incorporate black and orange in non-clownish ways. At least I hope. Because there's only so many ways one can incorporate bright orange into their wardrobe and not look clownish. Right?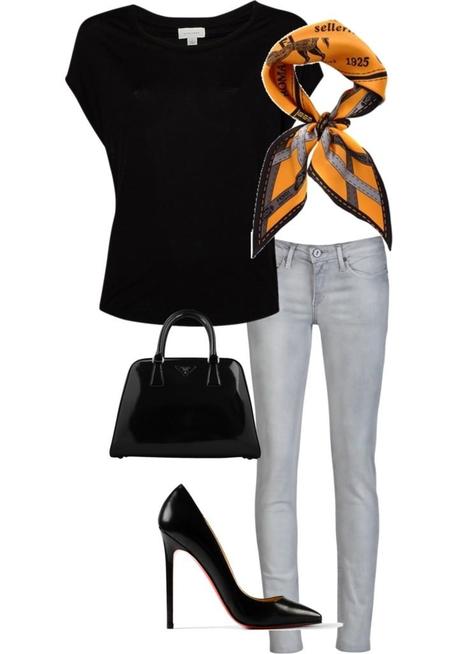 Keep it classy with skinny jeans, a black shirt, and a tasteful orange scarf for just a pop of that oh-so-Halloween-y color.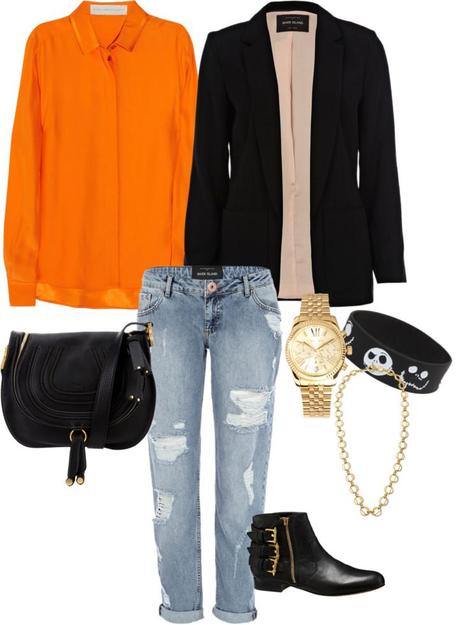 Or, if you're me and love orange and aren't afraid of a little color, try out a blousey shirt and tame it with a black blazer and some booties. Perfect for a night out with girlfriends!
I hope everyone on the east coast is safe, dry, and warm! Happy Halloween!