Does anyone besides me find it extra hard to buy jewelry? Going into stores is so hit or miss - you either find nothing or the choices are so overwhelming you can't choose anything (Charming Charlie, looking at you...). Shopping online means there's a world of possibilities for you to choose from, but you can't try anything on. And if you're anything like me, you never know what you want! Sometimes a little help is necessary.
That's where Rocksbox* comes in. An online subscription service, the stylists at Rocksbox send you three pieces of jewelry every month! There's a style quiz to take, and you can set your preferences so that the stylists (who are SO good at their job) have some reference for basing their decisions. You can even favorite certain pieces on your wishlist and be guaranteed to receive them in your next box! Sign me up, please!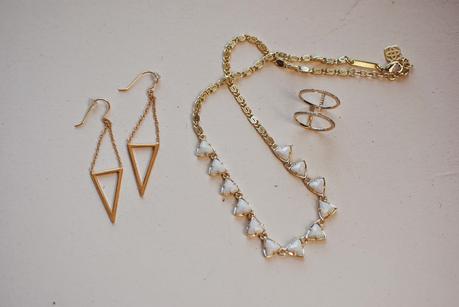 In my first box, I received three gorgeous pieces. A pair of Gorjana earrings, a Kendra Scott necklace, and Sophie Harper ring. I had added the Gorjana earrings to my wishlist because, hello, look at them, but left the other two pieces up to chance!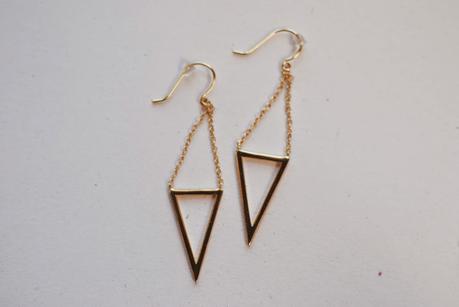 These earrings are my favorite! I've had the box for a couple weeks now, and have been wearing them nonstop. They're unlike any other earrings I own, and I am probably going to have to keep them forever. I've always lusted after Gorjana stuff and I foresee these being my gateway drug!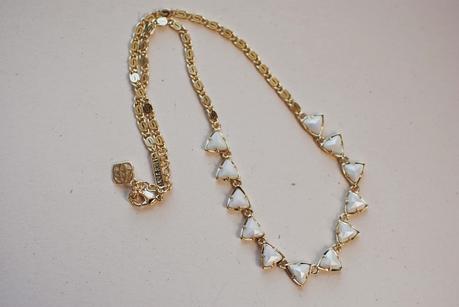 The second piece is this gorgeous Kendra Scott necklace. I really love it, but I probably won't be keeping it. Besides being super pricey, I wish it were longer. Even on the shortest link, it's not as long as I would like. That said, the chain is absolutely gorgeous and unlike any other I've seen, and the the white glass is gorgeous and iridescent. Alas.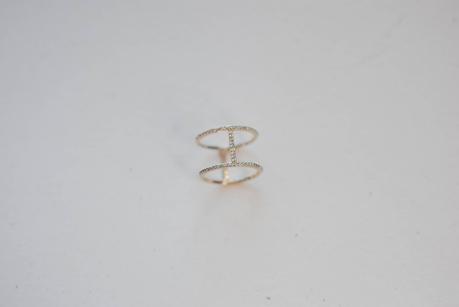 The final piece I received in this box is this Sophie Harper ring. I love it! Unfortunately it's a bit small, but I love how dainty it is. I also like the double-bar style, even though it's taken some time to get used to. I wish it were just a smidge larger because I'd definitely be keeping it!
All in all, Rocksbox is a great service. I can't wait for my second box, and I keep adding things to my wishlist every day! Interested in signing up? Use code curlycasualistaxoxo to get your first month free!


*I received a complimentary subscription to Rocksbox for the purpose of this review. Guys, it's absolutely wonderful and y'all should sign up!