Moving to St. Louis has meant some pretty big life changes were necessary, not the least of which is switching to a car-reliant lifestyle. While I love my little car, I do miss being able to just walk or bike places (STL likes to think it's bike-friendly...It's overwhelmingly not). What's more, I miss the built-in exercise that comes from walking and biking everywhere - gym not necessary. But since moving, I'm finding myself sitting on my butt a lot more. And, since a gym is not currently available to me, I've been exploring different at-home workouts to do. 
Now that I live by myself and have the space (har har har) to do at home workouts, I've found myself really getting into yoga! I've always wanted to try it, and have half-heartedly done so in the past, but I've never really gotten into the practice. However, when one of my coworkers mentioned that she was doing a 30-day yoga challenge (hosted over on YouTube by Adrienne - check it out), I figured that was something I could do. And guys...I'm IN LOVE. It's so relaxing, and I've found that I'm becoming both stronger and more flexible. I love it, and I am sad when I miss a day because of other obligations!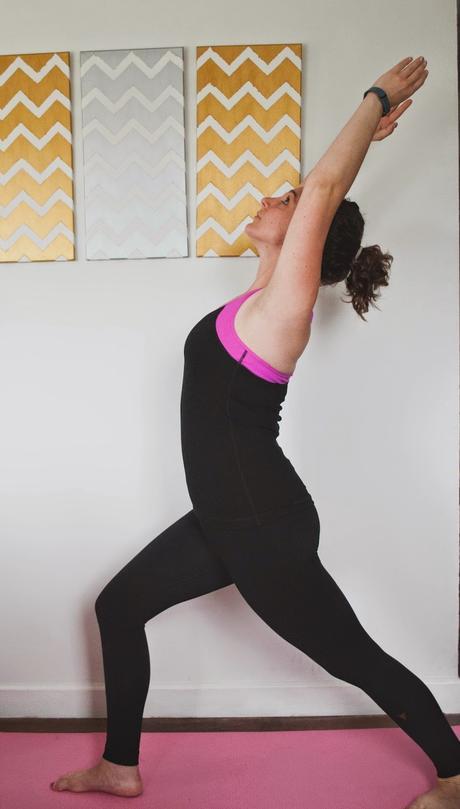 Even though I practice at home (and plan to go to a couple outdoor yoga events around town this summer with Alex), I'm always on the lookout for cute yoga gear. A girl's gotta look fly, even if there's no one to see it, amiright? So when YOGASMOGA reached out to me to see if I'd like to try and review some of their clothes, I jumped at the chance!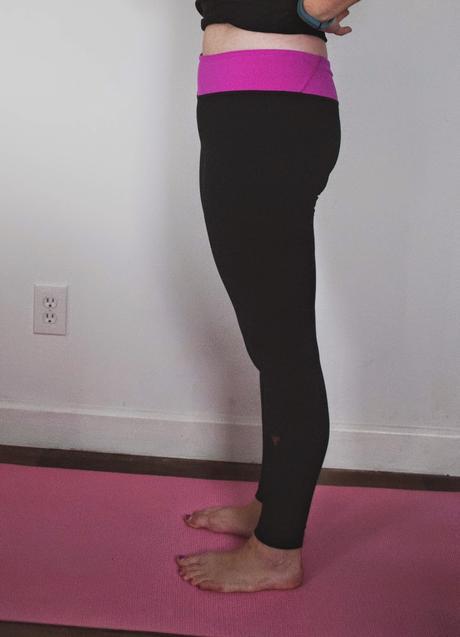 I received the Tippy Toe Leggings and the Yantra Tank (wearing a size L in both, for reference). Guys. I'm in love. These are some high quality pieces that rival some of the big name yoga-gear stores. And they don't suffer from any problems like falling down or see-through-ness (ahem, looking at you Lululemon). They're perfect. The leggings are the perfect length - I'm 5'8, and there's a bit of extra material that I bunch at the bottom, so if you're tall, these are gonna be perfect. The material is super comfortable and holds it's shape really well! I love that they don't sit really low on my waist - and what's better is they stay there! I have zero hips and no butt, so yoga pants are always falling down. But these stay put. They come in a bunch of cute colors, and even have two pockets to hold any essentials you need to bring.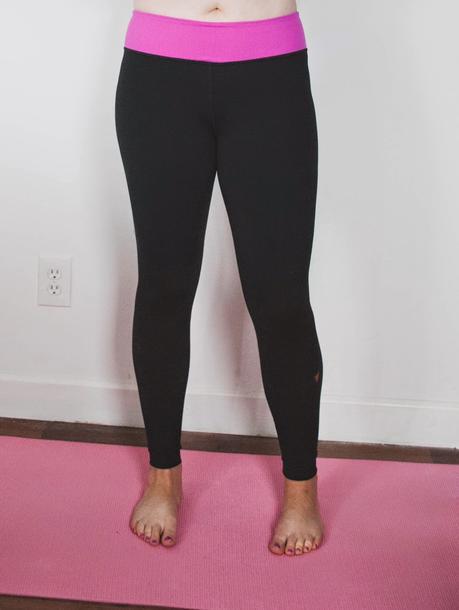 The Yantra tank is the perfect compliment for the leggings (and comes in a lot of the same colors so you can color coordinate, if you so choose. I love how it holds everything in without being restrictive, and the geniuses over at YOGASMOGA have somehow engineered it so it doesn't ride up. Anyone else hate having to pull your shirt down every time you go into downward dog? Well not with this one! My only issue with the top is it has no built-in bra. If you're smaller-chested, you could probably get away with just wearing the shirt - the fabric is pretty thick. But I have to layer up. I'll take that extra step, however, to not have to fight with a shirt that moves around!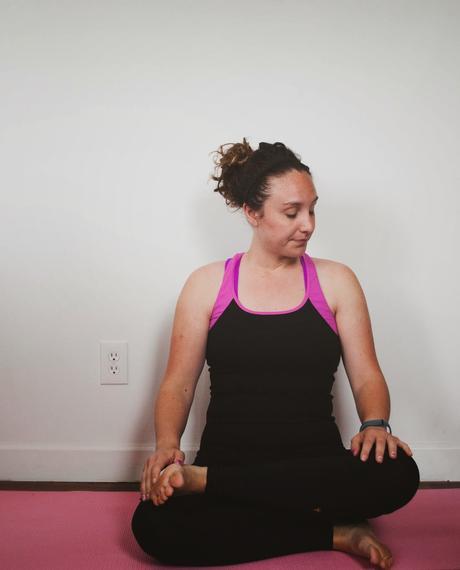 YOGASMOGA is based out of NYC, and has brick-and-mortar stores in Greenwich, CT and Brentwood, CA. All of their products are made in the US and feature advanced moisture-wicking properties, resistance to pilling (heyoo), and feature a blend of fibers superior to the normal nylon-Lycra blend found in yoga clothing. I can't wait to try more of their pieces (I'm thinking of getting these next)! Y'all should definitely check out YOGASMOGA, support their cause, and in return become the proud owners of some seriously high quality workout gear!
Namaste!