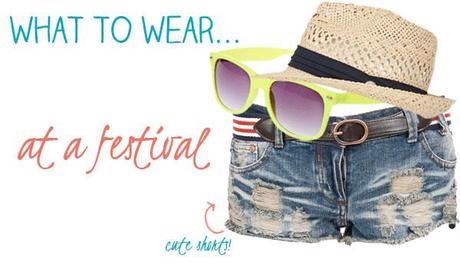 We've booked our tickets (after two hours, numerous website crashes and three hissy fits), sorted our travel and unpacked the tent, so now all we need to know is what to wear at a festival. And that's the fun bit!
Yeah, yeah, so there are a few months to go yet, but it never hurts to be prepared. That's why we've put together a guide to your festival wardrobe, whether you're heading to Creamfields or V. Take a look…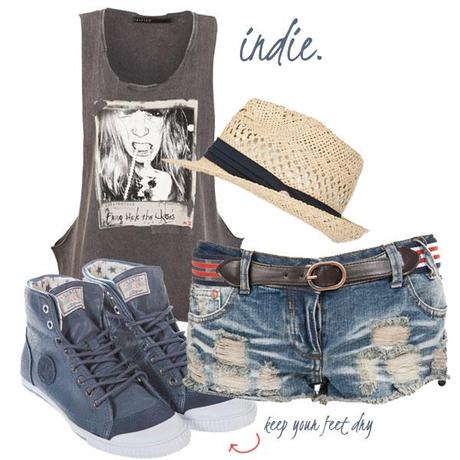 Crafted Rose Drop Arm Vest Top, Soul Cal Deluxe Belted Rip Hotpants, Soul Cal Deluxe Collar Hi-Tops, Soul Cal Deluxe Trilby Hat
Wear for: Leeds and Reading Festival
To see: Foo Fighters, Florence and The Machine, Kasabian
If you're heading to an indie festival this summer, a cool and casual outfit will ensure you fit right in among all those laidback muso types. A pair of ripped denim shorts, baggy vest and straw hat are all you need to get the look.
Festival Fashion Tip: Keep your feet sweet! Muddy fields are no place for flip flop – protect your toes with these cute and quirky hi top trainers.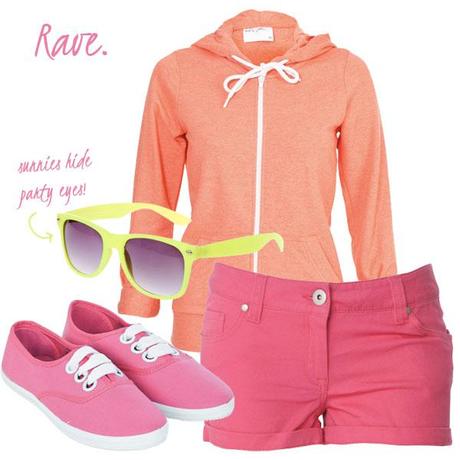 White Label Colour Hotpants, White Label Zip Through Hoody, White Label Eyelet Plimsolls, Soul Cal Deluxe Wayfarer Sunglasses
Wear for: Creamfields
To see: David Guetta, Example, Deadmau5
Give us a killer baseline and some neon facepaint – we're ready to dance! If you're at a dance or rave festival this summer, you need some neon – go for a color clash with oranges and pinks… and don't forget the statement shades!
Festival Fashion Tip: A lightweight cotton hoody like this one from White Label will keep you warm when the sun goes down. And it comes in loads of colours too – bonus!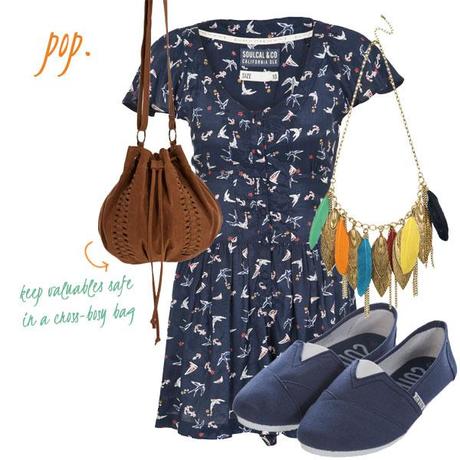 Soul Cal Deluxe Bird Print Playsuit, Soul Cal Deluxe V Plimsolls, Miso Feather and Leaf Necklace, Miso Weave Pouch Bag
Wear for: Wireless Festival
To see: Drake, Jessie J, Rihanna
We know it's not particularly 'cool', but we LOVE pop festivals. All that fun music requires a fun outfit, and this printed playsuit is perfect. Team with these navy plimsolls for dry days, but take your wellies just in case…
Festival Fashion Tip: Wear your cross-body bag on your front so you can see your valuables at all times – you wouldn't want to lose your camera before the headliner comes on!
Are you going to a festival this summer? What will you be wearing?
Jen x
Social Media Team