Here are the books I  can't help but add to my to-read list this week and think you should too.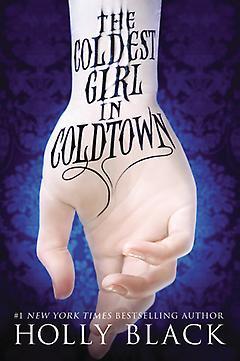 The Coldest Girl in Coldtown by Holly Black: I'm sick of YA vampire novels.  In a big way.  But I keep hoping a good one will come along…and restore my faith in my favorite monster-villains.  So I will continue the quest with Black's new book.  Tana is our heroine who must venture into a "coldtown" (place where monsters are quarantined and eat people) to save boyfriend and mystery boy.  Okay…even as I'm writing the mini synopsis I'm rolling my eyes.  This might actually be a to-read book I scratch off my list…but…girl heroine…that could be something, right?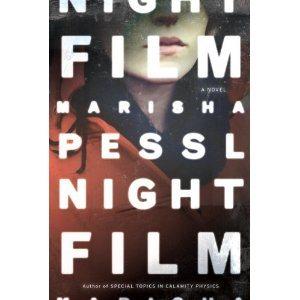 Night Film by Marisha Pessl: This book sounds genuinely AWESOME.  Ashley Cordova is found dead in an abandoned building and everyone writes it off as suicide.  Except an old school cop that knows better and starts investigating it as murder.  You see, miss Cordova isn't just any girl…she's the daughter to cult-horror film maker Stanislas Cordova, and that's a man with many, disturbing secrets.  Murder and cult horror films?  Sign. Me. Up.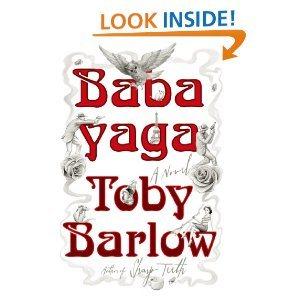 Babayaga by Toby Barlow: Babayaga is my favorite childhood fairytale character.  Which sounds weird…but her house had chicken legs.  And I think as a kid I always thought it would be cool to one day have a house with chicken legs so I could ride my house to different places and never live in the same place for too long.  Does this show I completely missed the point of the Babayaga legend? Probably, but it could also mean I'm destined to become an old maid, get caught up in black magic, and build a house with legs.  So either way, pretty cool. Anyway, the book itself is about a whole cast of characters: ad executive/CIA operatives, writers, Parisian women, vampires, witches, and LSD manufactures.  Psh, this book doesn't need a plot.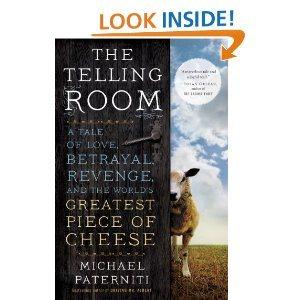 The Telling Room by Michael Paterini: I can't remember if I used this for a what to read post yet or not.  But here it is now.  The telling room is a place people have been unburdening their secrets for generations. Then Paterini hears the story of a cheesemaker and gets hooked, moving his family down to this small hamlet and immersing himself in more the this town's bizarre traditions.  Interesting for literary-nonfiction I think this tale of cheese deserves to be read.