There's something about Christmas novels that seem to play on the snowed-in with no where to go troupe but they do it so well…  While they can range anywhere on the scale from steamy romance, to Christmas slashed, to dysfunctional family fun, these can be some pretty fantastic reads.  So all of this week's picks are Christmas novels that all take place in the same spot because, you guessed it, they got snowed in. (all copy from Goodreads)
What's on your reading list this week?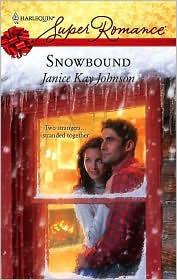 Snowbound by Janice Kay Johnston: When a blizzard strands Fiona MacPherson and her students in Oregon's Cascade Mountains, their only hope of survival is to seek shelter at Thunder Mountain Lodge. Their host is John Fallon, a handsome, enigmatic war veteran haunted by secrets and scars that may never heal.John Fallon never imagined he'd be playing host to this captivating teacher and her eight teenage charges. But when his solitude is shattered by their arrival, his world shifts on its axis. He needs Fiona–but does she need him? There's only one way to find out. The ex-soldier must find the courage to reach out to the remarkable woman who has transformed his life….
Snowbound by Cari Hunter: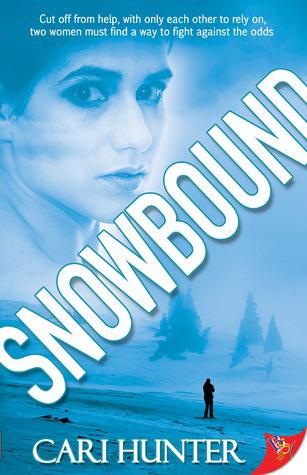 "The policewoman got shot and she's bleeding everywhere. Get someone here in one hour or I'm going to put her out of her misery."
An ultimatum that forever changes the lives of police officer Sam Lucas and Dr. Kate Myles.
When heavy snowfall isolates the small English village of Birchenlow, a violent robbery shatters the community. Taken as a hostage and stranded with the increasingly desperate criminals, Sam is seriously injured during an ill-fated escape attempt. Already struggling to save the lives of the villagers caught up in the raid, Kate volunteers to walk straight into the lion's den. Cut off from help, with only each other to rely on, Sam and Kate must find a way to fight the odds and stay alive if the growing attraction between them is to survive.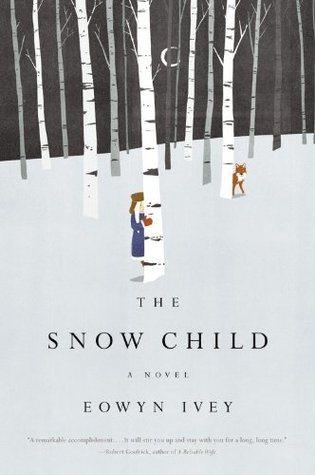 Snow Child by Eowyn Ivey: Alaska, 1920: a brutal place to homestead, and especially tough for recent arrivals Jack and Mabel. Childless, they are drifting apart–he breaking under the weight of the work of the farm; she crumbling from loneliness and despair. In a moment of levity during the season's first snowfall, they build a child out of snow. The next morning the snow child is gone–but they glimpse a young, blonde-haired girl running through the trees. This little girl, who calls herself Faina, seems to be a child of the woods. She hunts with a red fox at her side, skims lightly across the snow, and somehow survives alone in the Alaskan wilderness. As Jack and Mabel struggle to understand this child who could have stepped from the pages of a fairy tale, they come to love her as their own daughter. But in this beautiful, violent place things are rarely as they appear, and what they eventually learn about Faina will transform all of them.