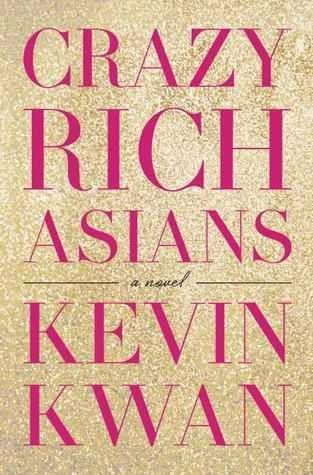 Here are the books I'm adding to my to-read-in-hammock list this week and think you should too
Crazy Rich Asians by Kevin Kwan: Yes, I decided to add this book to my to-read list after reading only the title. What can I say…sometimes I judge a book by it's title. American born-girlfriend to one of Singapore's mega-rich goes on vacation to her boyfriend's native country and antics ensue. There are so many books about American born girls falling for rich Europeans and being whisked off to Western Europe, I like the idea of something happening a country we don't normally associate with fairy-tale romance destinations. I think this book has potential to be a fun read and I'm looking forward to starting it.
The Pink Hotel by Anna Stothard: Based on love letters from the author's mother, this story is a noirish mystery and that's about all I could take away from the synopsis. I guess this is another case of me judging a book by its title again, but it just sounds so good.
Iris has Free Timeby Iris Smyles: I normally don't do fiction books where the author and the main character are the same person. No real reason, just a personal reader quirk. But this one just sounds…timely. Iris is a college graduate taking New York by storm…except not quite. And all the madness that usually goes with coming of age novels like this.