Does your child have a friend who needs to eat gluten-free? Do you know what you can feed them?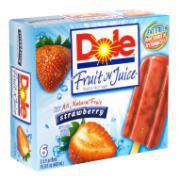 Gluten is a protein found in wheat, barley, and rye. It is sometimes used as a food additive for flavoring, stabilizing, or thickening.
A gluten-free diet is used as treatment for celiac disease, or a wheat allergy. This type of diet excludes all ordinary breads, pastas, and many convenience foods.
Some grains are considered acceptable – corn, potatoes, rice, yams, beans, chickpeas, and buckwheat 
Other acceptable foods include red meat, fish, fresh vegetables, fresh fruit, popcorn, Jello, Jello pudding, and some frozen fruit bars.
You can also find gluten-free baked goods and snacks in the natural foods section of your local grocery store.
Please keep in mind that if you or your child are on a gluten-free diet, it is important to make sure you get the fiber, iron, and calcium you need from other sources.
For more information on gluten-free eating guidelines, please see Eating Well.
Any comments with other ideas for snacks or treats I can feed my son's gluten-free friends will be appreciated!