What can you expect in 2013 and mainly what should you do regarding SEO & social media marketing? Here are my predictions.
Great Content will still be King.
Pagerank is dead… again.
You need a strategy for your Social Medias.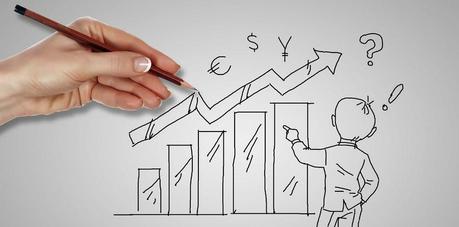 Great Content will still be King.
Google is not perfect but we have to admit that it gets better in fighting blackhat techniques & the two major updates of 2012 have been really good to improve the relevancy of its results and to fight borderline tactics. Jon Cooper is right when he says that anything scalable will be targeted by Google. Social Bookmarking could be next actually.
I don't expect big updates (we'll see if I'm right) but I do expect a lot of tuning in the existing algorithms to make them more efficient.
What should you do on your website?
Focus on producing great content, do not limit yourself with texts, see outside of the box and go for videos, photos… Don't forget to (re)read my article about content ideas for boring industries if needed. It's a necessary investment, either in time or money.
Most important, forget mass link building and focus on natural growth, be sure your website is optimized, you may have it audited (I can do that

). If what you say is interesting, the rest will follow and you'll
build your reputation
at the same time.
Pagerank is dead… again.
This title is a little provocative I reckon & you can still use Pagerank but it has lost all its interest and, though it's still calculated and updated from time to time in the sacrosanct green bar, is barely a number emptied from any signification, it's just what Google wants to show us.
It used to show the real weight of a page before being abused and given too much importance. Google keeps it on so that SEOs have something to talk about and can't say they are too secretive but it's slightly all you'll get from it.
When I see the kind of trick Google uses (thanks Bill Slawski) to recognize spammers, I think I can safely assume it is definitely engaged in deception and is not showing anything to us that could be of major importance.
What metrics to check when evaluating a page/website then?
The main thing you should consider when evaluating a website is its topic(s), are they relevant to yours? Would a link from this website be valuable in terms of context?
After that, if you want to go a little further, you can check the number of pages indexed in Google and have a look at Alexa or Compete to size the website, it's not so accurate but it's a good indicator of its audience.
You need a strategy for your Social Medias.
It's good to be active on social medias but you need a clear view of your goals, to act to reach them and then to measure your efficiency and adjust.
What can your objectives be? How to measure them? For each goal below, you can improve your actions & track using the following techniques:
Take care of your customer service
Improve:
Acknowledge, answer but never ignore or silence complaints.
Create alerts to be aware when someone talks about your brand.
Answer all demands on time.
Measure:
The number of problems solved & thus the global customer satisfaction.
The average resolution time for the issues raised.
The number and/or frequency of interactions.
Create/grow your brand awareness
Improve:
Answer questions related to your domain of expertise, you can find them on Twitter with inboxQ. Do not hesitate to be active on Quora, Yahoo Answers or other communities too.
Guest post on blogs followed by your target audience.
Measure:
Your reach & number of followers.
Your user engagement (retweets, comments, likes)
Use tools like Kred & Klout, they synthesize the above metrics and attribute you a score.
Get more traffic… or more leads
Improve:
Use social medias to amplify your blogging efforts
Follow the 80-20 Rule, share 4 interesting tweets/posts/statuses for one promotional one.
Interact with people on social all their web properties to get noticed and engage the conversation.
Do not forget to add call-to-actions to your tweets/statuses.
Measure:
Use Google Analytics.
You can compute your cost of acquisition per visitor and then the ROI in case of leads.
For more details, look at the very clear & concise Social Media Strategy Framework by Ross Dawson, see the preview below.