A lot of travelers, myself included, dismiss Tarlac Province as simply a transit stop for those long trips headed north. Yet on our trip organized by our friends from Tarlac Convention and Visitors Bureau and Microtel Philippines, we realized there's a whole lot more to do in the province than mere toilet breaks. Check out everything we did for two days. Read more…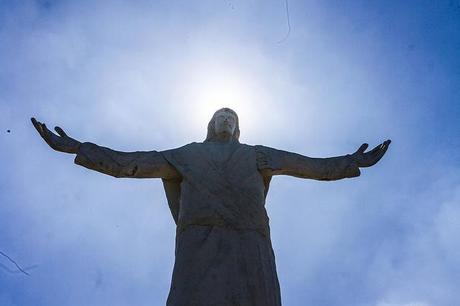 AQUINO CENTER AND MUSEUM
The advice I'd give to visitors when visiting the Aquino Center and Museum is to set aside politics and biases, and come with an open mind. The privately-funded center pays homage to statesman Ninoy Aquino and his wife, the late Former President Cory Aquino—both of whom are regarded as democracy icons in contemporary Philippine history.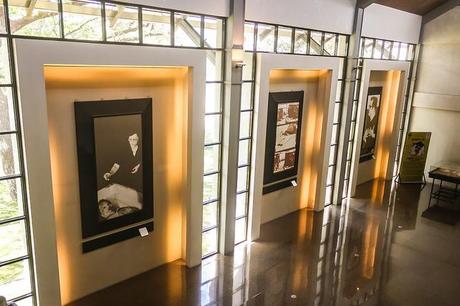 While it runs solely on donations, the museum is an impressive repository of memorabilia that truly give a fascinating peek into the illustrious lives of Ninoy and Cory. Inside are letters, photographs, manuscripts, books, clippings, state gifts, and Cory's original paintings.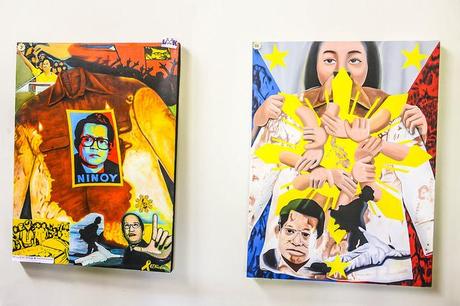 But clearly the most valuable collection in the museum is the very outfit Ninoy wore when he was shot that fateful day at the Manila International Airport. Bloodstained and raw, the ensemble, along with Ninoy's bag and belongings, caused goose bumps. Our group surmised that only a few are aware that Cory changed Ninoy's exact suit before his burial and kept it, so do yourself a favor—pay a visit and see a valuable, tangible piece of history.
AQUINO ANCESTRAL HOUSE
The Aquinos may not be as landed as the Cojuangcos, but the grandness of their ancestral home in Concepcion, Tarlac—from its vast courtyard to the hardwood furniture—is testament to lives lived in comfort and prominence. We were told that it is also the same mansion that hosted incumbent Senator Bam Aquino's family during their vacations, until it was determined that its structural integrity had already deteriorated significantly.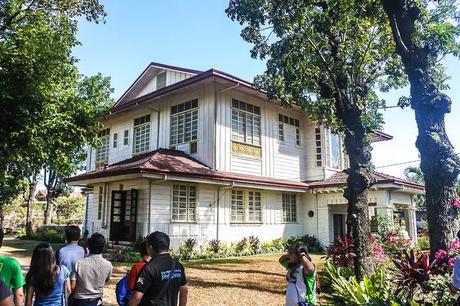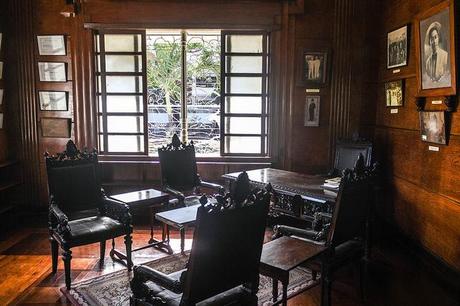 At one part of our tour, I just found myself browsing through the personal photo albums of the matriarch, Dona Aurora. The photos were mostly of her being a mother and a constant fixture at social events, but it was very interesting nonetheless to hold such personal items—especially that they belonged to the mother who raised an icon of democracy.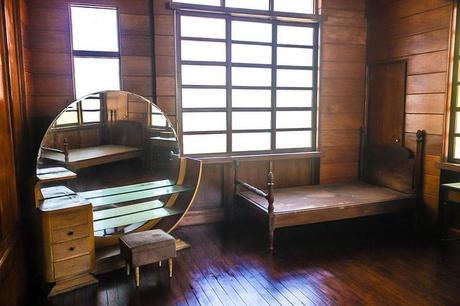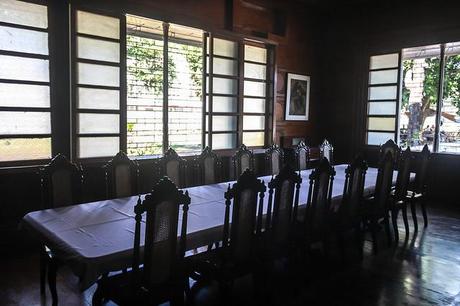 CAPAS NATIONAL SHRINE
The Bataan Death March of 1942 during World War II is understandably associated closely with the place where it started, but its destination, Capas, Tarlac, is sometimes left out in discussions. Some may not be aware that the gruesome ordeal of the Filipino and American prisoners-of-war actually terminated in the said town. Soldiers were inhumanely compacted into coaches and transported by rail from San Fernando, Pampanga to Capas then made to walk a final nine miles to Camp O'Donnell by the Imperial Japanese.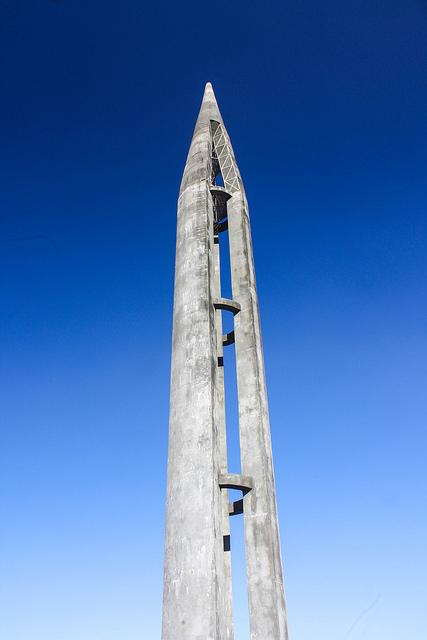 In commemoration to the said event, a 70-meter obelisk was erected, but the more interesting features of the 54-hectare shrine were the three memorial walls of black marble that surround the obelisk. The walls list the names of the Filipino and American soldiers registered to have died during the fatal march, and so with thousands of names, it's easy to spot possible relatives—I found a soldier with the same strange last name as mine.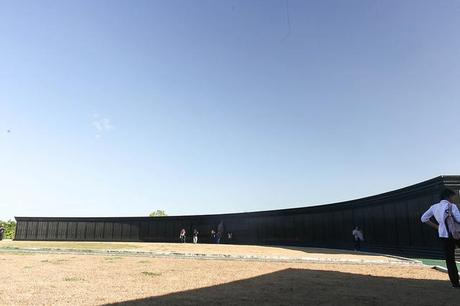 TARLAC CITY PLAZUELA
Away from the modern shopping complexes of Tarlac is its relaxed city center. It still somewhat follows the pueblo system the Spanish introduced, with the plazuela in the middle and the San Sebastian Cathedral on one side. Likewise within the proximity are the city hall and the College of the Holy Spirit, Missionary Sisters Servants of the Holy Spirit.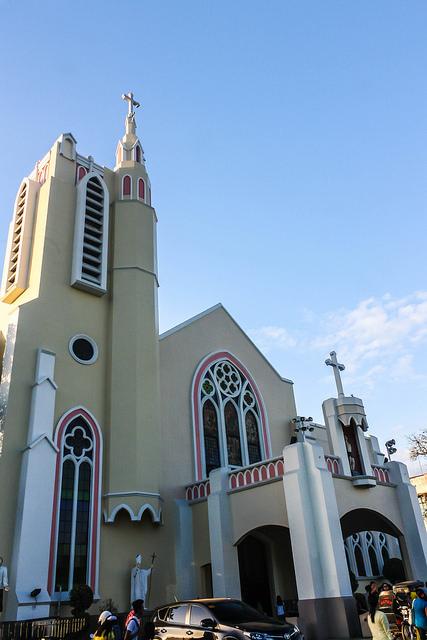 As we moved past rushing streams of locals, we discovered proudly homegrown establishments—like the first-ever Cindy's fast food joint and Macapinlac Shoe Store. Standing proudly in the middle of all the action is the Cory Aquino Monument by Toym Imao, so don't forget to spot it. And surprisingly, the array of food by local restaurants is endless—we ended our tour with heavy stomachs because we were treated to a bounty of them.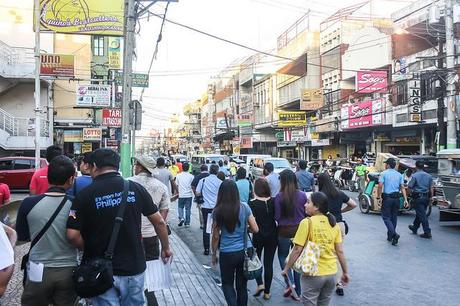 JSJ GOAT FARM
If Paris Hilton and Nicole Richie's duo at some point appealed to you, then schedule a tour at JSJ Goat Farm for some The Simple Life realness. We were taken around the farm and shown how they systematically and mechanically milk a goat, while a majority of us were luckily allowed to milk goats with our bare hands. Afterwards, we did sample their milk products.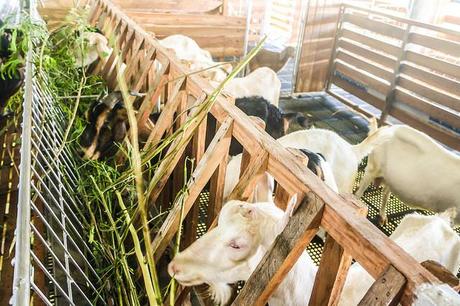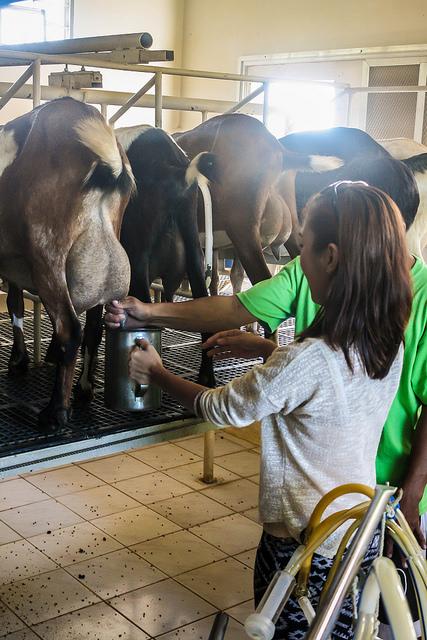 MONASTERIO DE TARLAC
To get to Mount Resurrection in San Jose town, one must endure butt-numbing rides on dirt roads and steep slopes—and honestly, it seemed remote from the entire province. I was unaware, however, that Monasterio de Tarlac welcomes pilgrims by the thousands.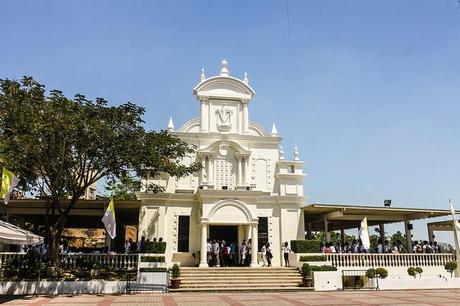 The founder of Servants of the Risen Christ Monastic Community, Rev. Fr. Archie Cortez, was invited to Cologne, Germany for World Youth Day 2005, and it was during that event that he met Msgr. Volker Bauer from the Diocese of Essen in Germany, then the custodian of the Relic of the Holy Cross of Jesus. A year later, the homegrown monastery welcomed the Relic—a splinter of wood from Jesus Christ's true cross that was discovered by St. Helena.
TARLAC RECREATIONAL PARK
The sprawling Tarlac Recreational Park offers a range of outdoor activities, such as biking, kayaking, zip line, and even ATV and buggy rides. Apart from the beautiful scenery, what I absolutely love about this place is that they priced these activities affordably for everyone.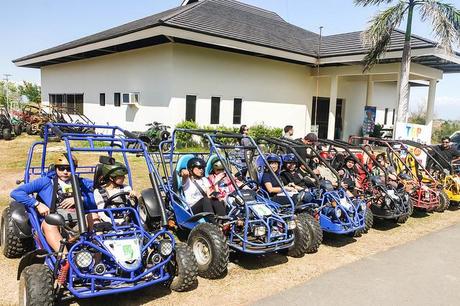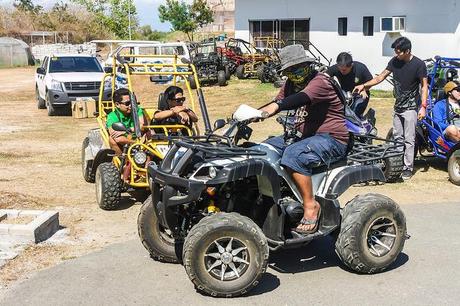 KART CITY TARLAC
If you're up for a revved up Friday night or you simply desire to impress a date, drive over to Kart City Tarlac, the only one of its kind in the province—or most probably, in the region. The go karts are easier to operate than they look, so rookies need not to worry. Thankfully also, they're very affordable to rent, despite the classiness of the place.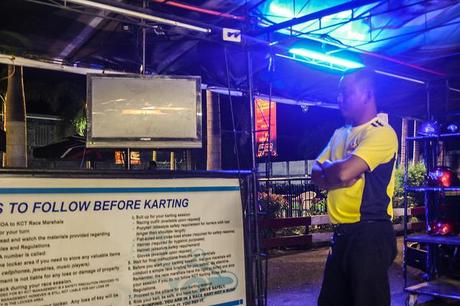 After laps on the circuit, Kart City Tarlac has a café and an cool Americana-themed diner and karaoke that serves up pizza and fried chicken that won us over. For even more fun on weekend nights, there's an outdoor bar that serves beer and other drinks on the cheap.
Looking for a great bed to bunk into whilst in Tarlac? Book at Microtel by Wyndham Luisita, Tarlac, the only chain hotel in the area. Read my review on this link.