I am at a loss as to where to start with the entertainment on offer at Butlins! When choosing our holiday we decided to visit the Bognor Regis resort as Bognor was not somewhere we had visited before. We thought we would have time to have a look around the local area whilst there. How wrong we were! The closet we got to the beach was the hotel balcony! There was so much to do at Butlins we didn't leave the resort until it was time to go home!
I am sure there were a lot of things we didn't do at Butlins that either we didn't have time for or the Little A's were too small for, however, here is just a snapshot of the things we did get up to whilst there...
Skyline Pavilion
Or the upside down cow as Little Mr A calls it!
This is probably one of the most recognisable sites when you get close to Butlins. The Skyline Pavilion is the big arena where a lot of the entertainment takes place, particularly for the smaller children.
On the Skyline stage there is a full schedule of shows, specifically aimed at a younger audience. Whilst on our break we caught shows including Puppets Go Live, Mike the Knight, Thomas, Angelina Ballerina and the Tots Disco.
Little Mr A was happy to sit down at the front to watch and join in with the shows and Little Miss A seemed to really enjoy them too. Be warned though, it does get busy and if there is something you really want to watch I would recommend getting there with plenty of time to spare if you want to get a good seat (or any seat at all for that matter!).
If you aren't bothered about getting right in on the action you can sit back and still enjoy the shows from Bar Rosso and get a nice refreshment at the same time!
After the shows there is a chance to meet some of the characters. Again this does get busy and, as the Little A's weren't too fussed we avoided the rush for the characters. Big Mr A was delighted though when we got to meet PIngu whilst waiting for the Little A's to have a go on the ladybird ride!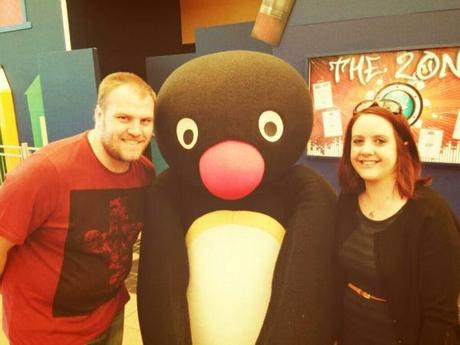 A couple of other points worth mentioning in the Skyline Pavilion are the Puppet Theatre which has puppet shows on throughout the day, the large soft play area and the Nursery where they run sessions for very young children such as messy play.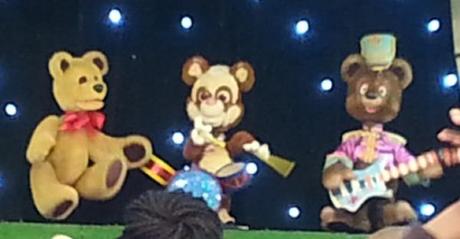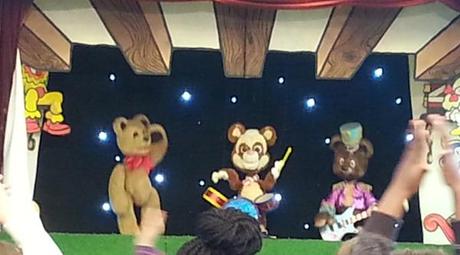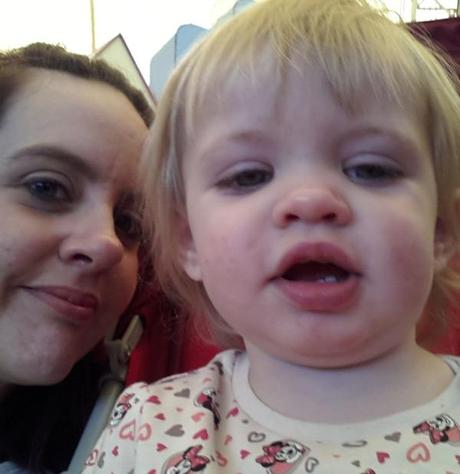 One morning myself and my Mother in Law took Little Miss A along to one of the messy play sessions where they were painting and playing with jelly. She loved it (no surprise there!) and then we had a nice bit of quiet time in the adjoining baby soft play. This is a great area to escape to away from the crowds if you have young children as I did not see it that busy during our whole break.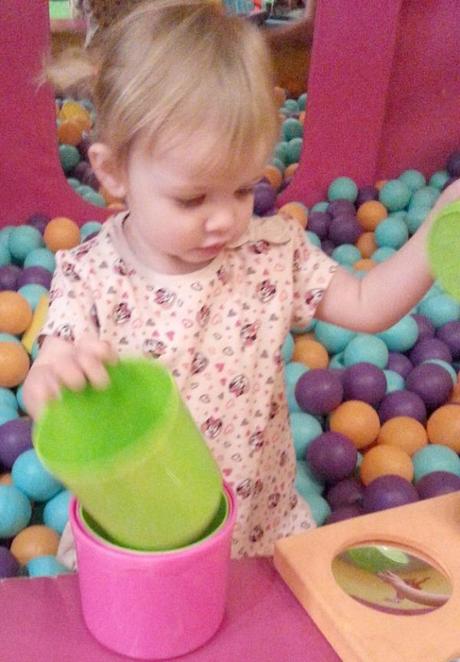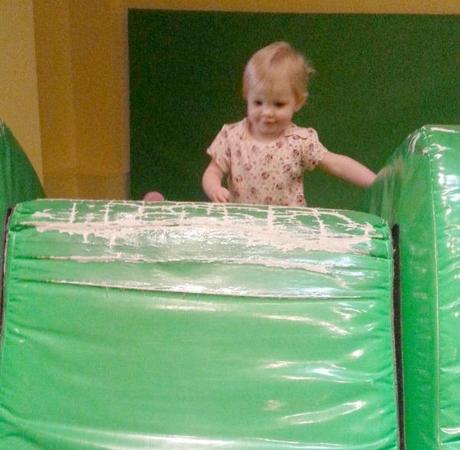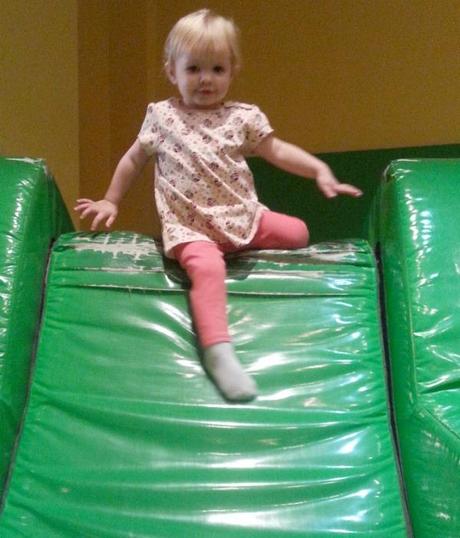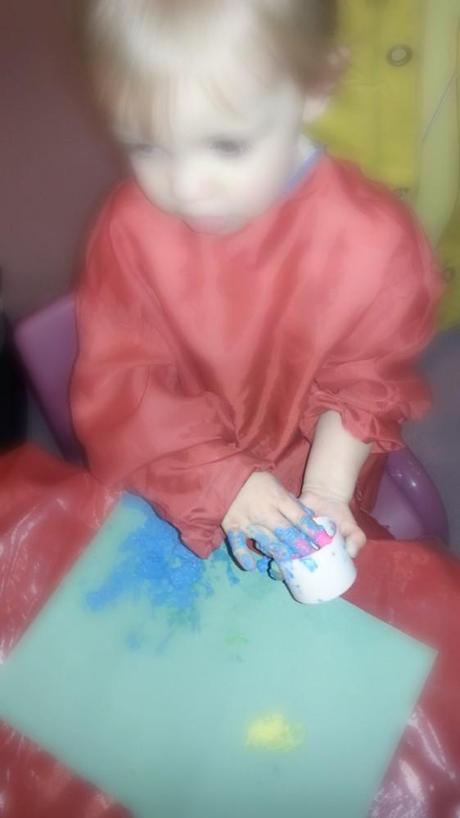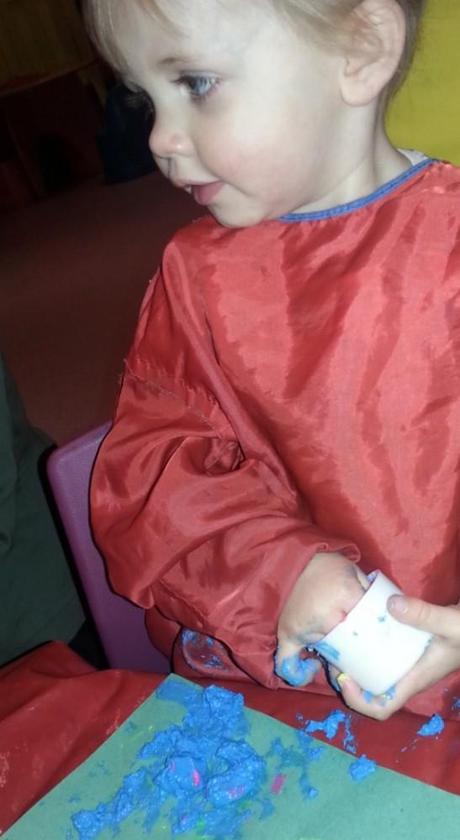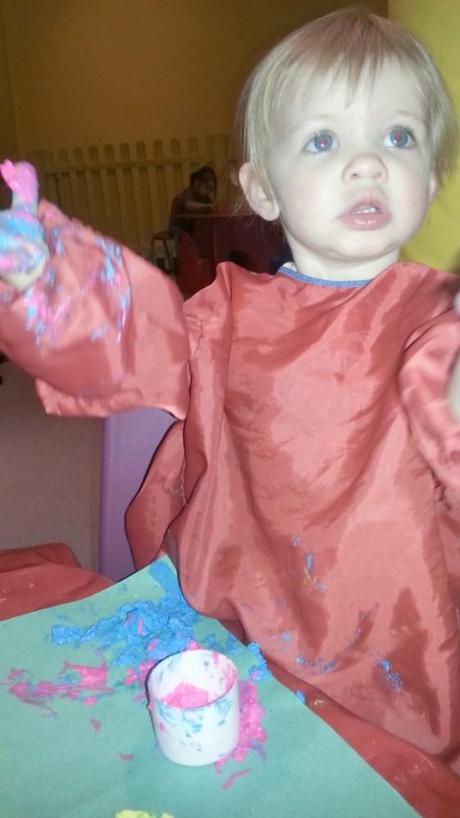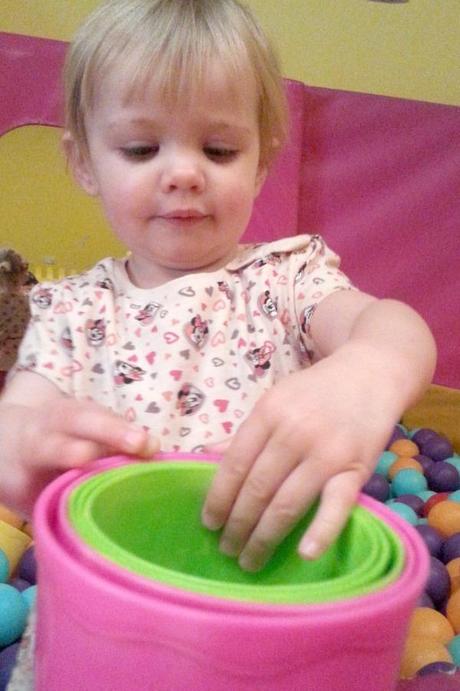 Rides
For younger children, there are plenty of rides in the pavilion specifically aimed at the young guests. As Big Mr A and I were too big to go on the rides, Little Mr A took his role of big brother very seriously and agreed to go on all of the rides with Little Miss A!
There were ladybirds, cars, tea cups and aeroplanes which were all attended by very friendly and helpful staff members. The Little A's had a whale of a time on all of these rides. Better still they barely had to queue! We found that these rides were very quiet most of the time and we never had longer than a couple of minutes to wait.
Arcade
Also inside the Skyline Pavilion are arcade games and rides dotted around in various areas before you come across a huge area filled with arcade games, toy grabbers, 2p slots, ticket winning machines and air hockey amongst others.
This was a great place to visit, especially during the evening when a lot of people were enjoying the shows and Little Mr A couldn't decide which games he wanted to go on there was that much choice!
There were always plenty of machines and rides available, even at busy times and we never had to wait for anything.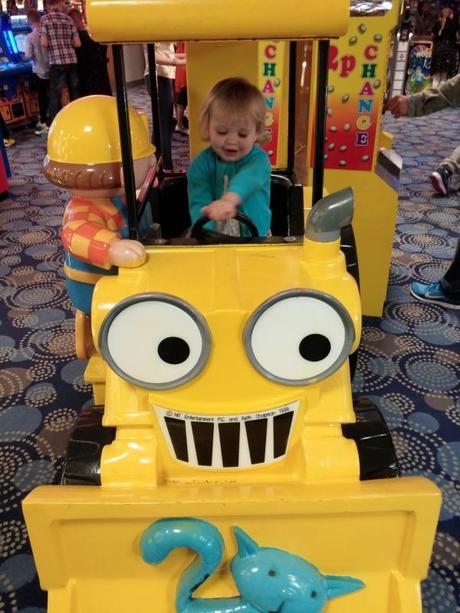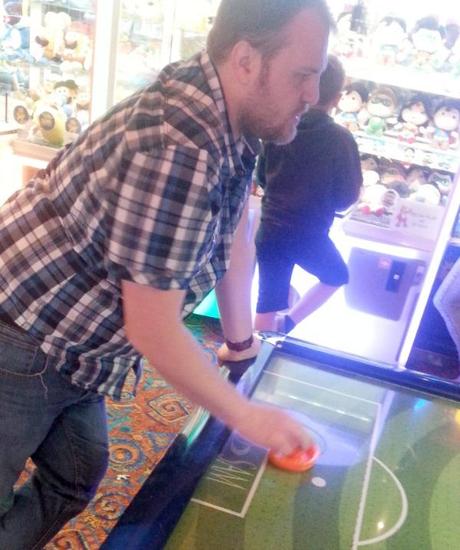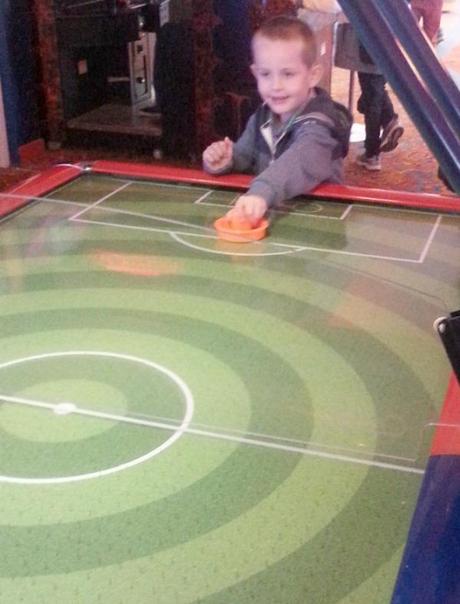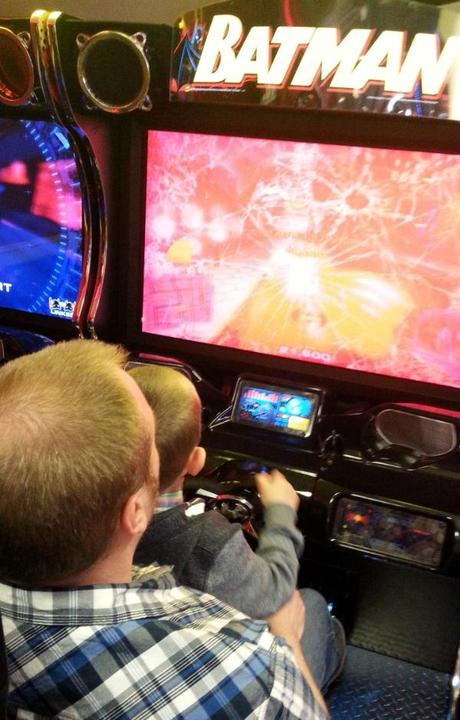 Whilst waiting to see Dick v Dom Little Mr A was delighted when he won a Pac Man on one of the grabber machines and spent the rest of the holiday trying (and failing!) to win Little Miss A a Peppa Pig!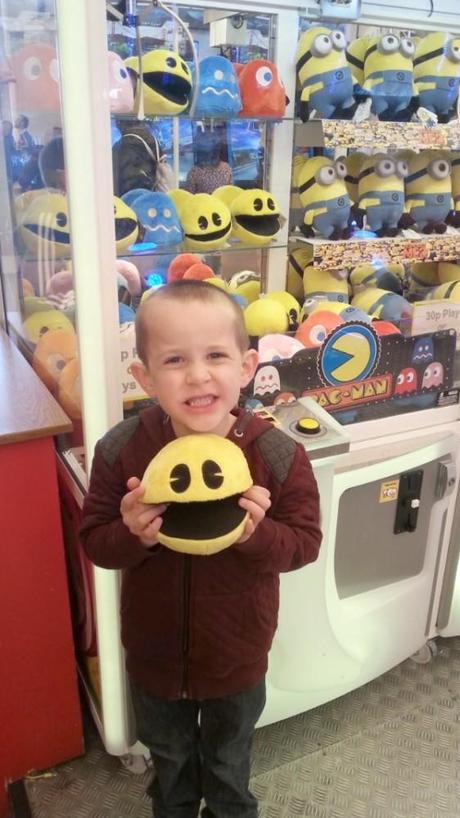 Splash Waterworld
One of the things we were really looking forward to was visiting Splash Waterworld. Both Big Mr A and I remembered the Splash at Skegness Butlins from when we were children and had fond memories. I have to say we were disappointed. It wasn't overly busy as we took advantage of the early opening for Shoreline guests and managed to get in there before the crowds started arriving. The biggest disappointment was the lack of things to do for the Little A's.
Little Miss A is very independent and didn't really like being in her rubber ring, however, it was difficult to take her in the toddler area as she couldn't get up the steps to the small slide without assistance and I was not allowed to go down the slide with her which meant that we all had to be together to actually do anything.
Little Mr A is not a confident swimmer yet and needs his armbands. He wasn't allowed to wear his armbands on any of the slides or flumes and Big Mr A was not allowed to go down with him. This meant there was only one big slide that he could actually go on. I was also told off for standing at the bottom of the slide to ensure he could get up out of the water safely!
I am sure if the Little A's were older and confident swimmers it would have been a completely different experience, however, as it was we found it incredibly stressful and didn't stay long at all!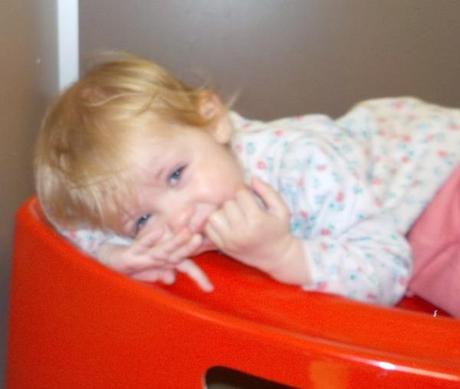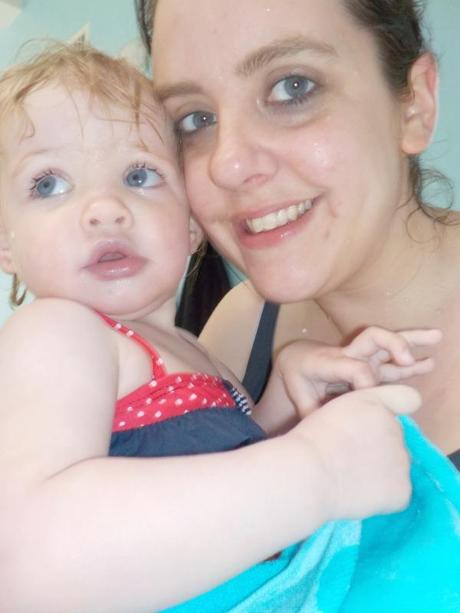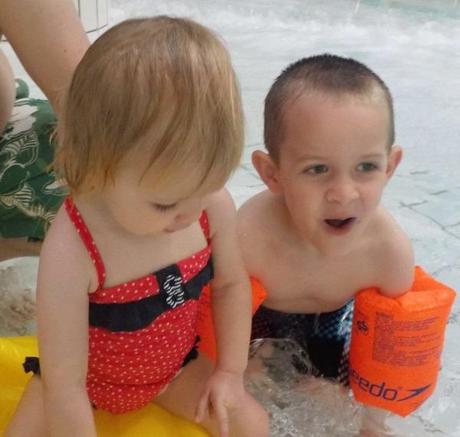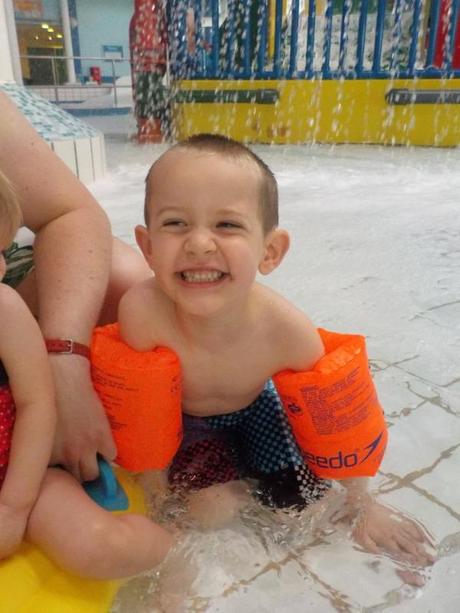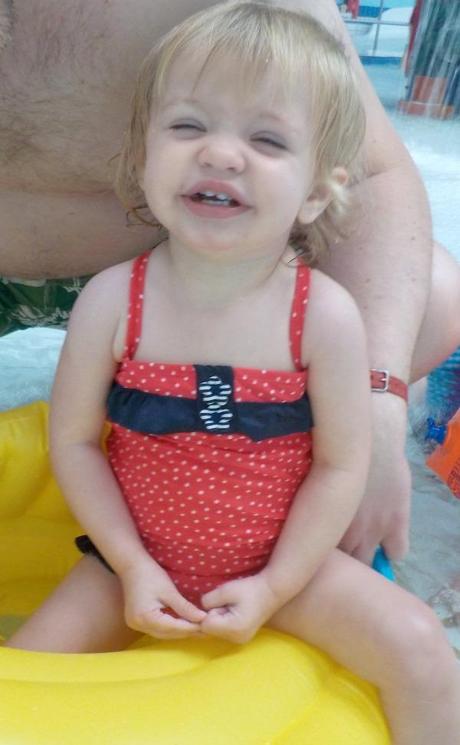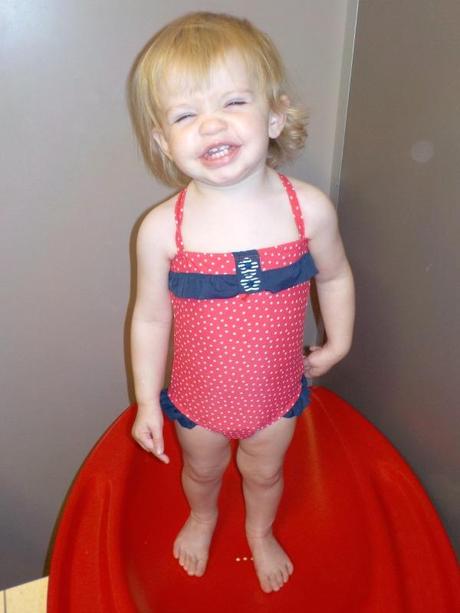 Fairground
Onto our most used attraction of the break - the Fairground! Little Mr A would quite happily have spent every waking second on all of the rides!
We were incredibly lucky with the weather whilst away and enjoyed many hours making the most of all the Fairground had to offer.
The main attractions for us were the dodgems (even Granny and Gramps loved these!), the carousel, the helter skelter and the paragliders. All of these rides were frequented by Little Mr A more times than I could keep track of!
There were also old fashioned fairground games such as hook a duck and on one of the days a Punch and Judy show which the Little A's enjoyed.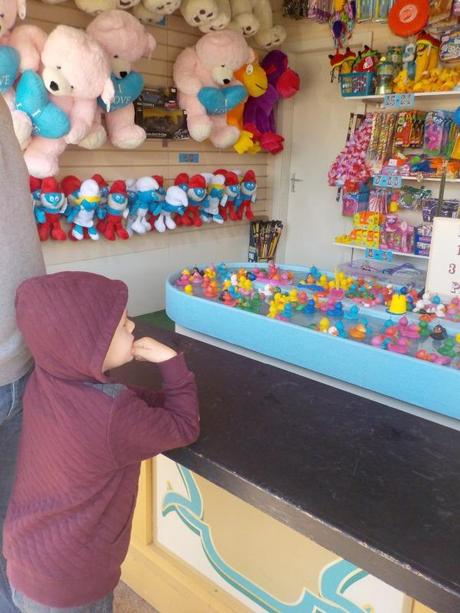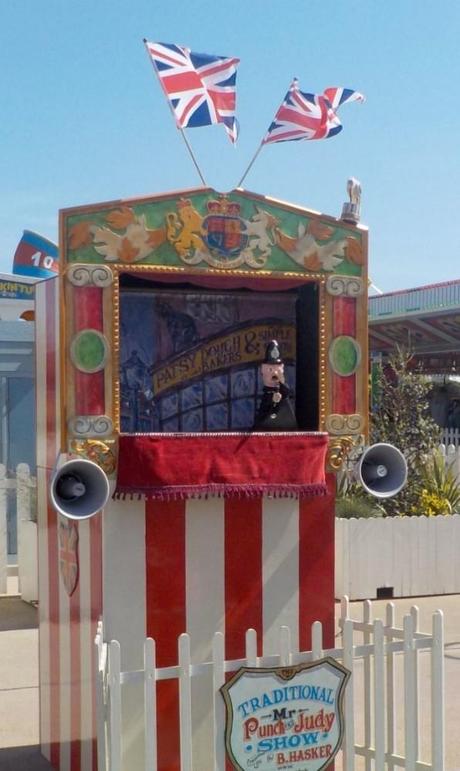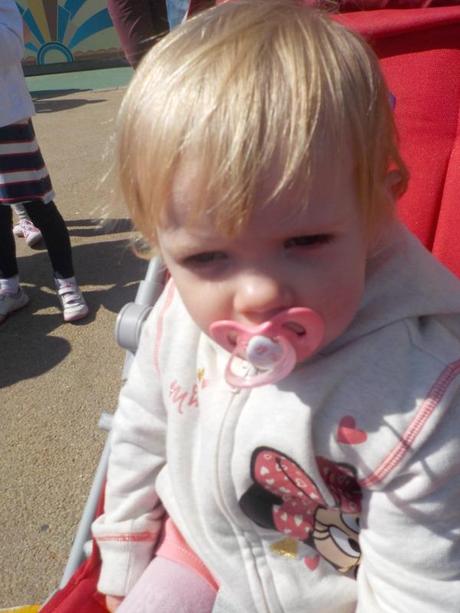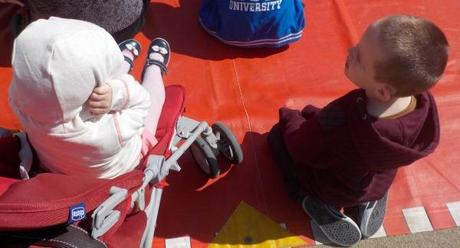 One night whilst away the fairground was open for a few hours at night. It was great to go as it was getting dark as it was a completely different experience with all of the lights. It was also really quiet and we didn't have to queue for anything!
All of the rides were well attended by Butlins staff and on most rides there was a quick turnaround so we weren't waiting for long to get on anything.
There were also a couple of extras you could pay for such as the go karts and the ride on cars together with a really good crazy golf course which Little Mr A enjoyed going around with Big Mr A and Gramps.
As we visited at Easter there was also a lovely Easter farm on one of the days whilst we were there. The Little A's were able to get up close and personal with piglets, rabbits, goats and lambs. This was included within the price of the break.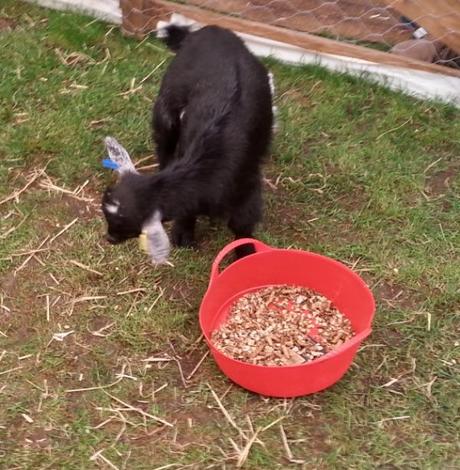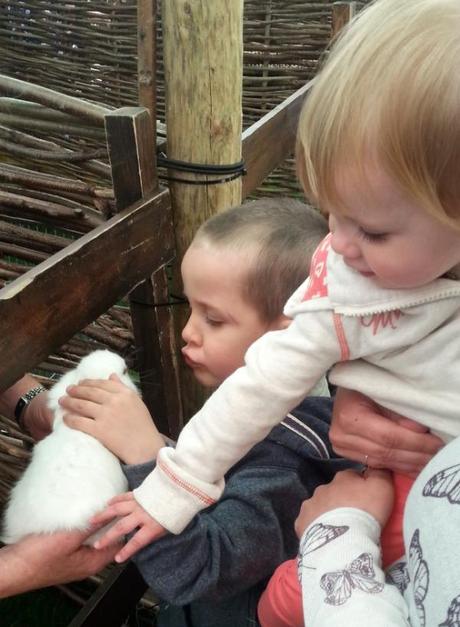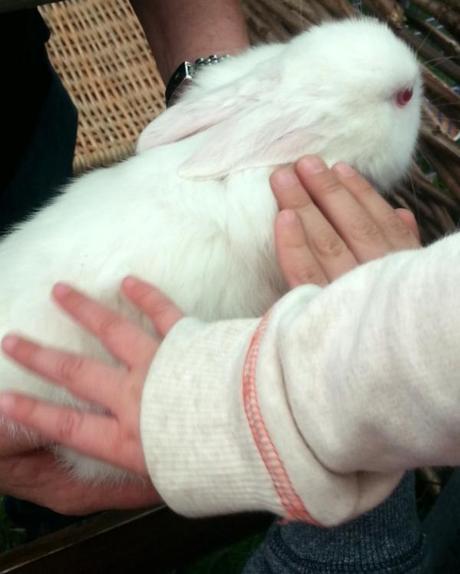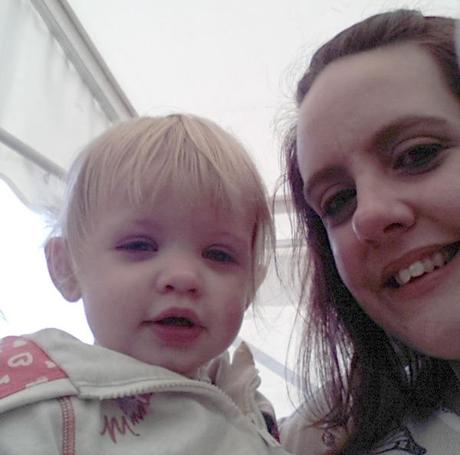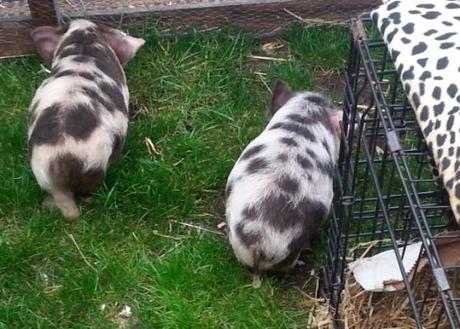 Definitely plenty to do for all ages!
Evening Entertainment
We didn't really make much use of the evening entertainment. The Little A's were shattered after incredibly busy days (as were we!) and it didn't seem fair on them, or anyone else, to have two miserable, moaning children whilst people were trying to enjoy their evening.
We did however receive tickets to see Scooby Doo and Dick v Dom in the Centre Stage during the afternoon, being guests of the Shoreline Hotel. Centre Stage is where all of the big entertainment shows take place. It is a huge venue, however, the queues do get big, even for the afternoon performances so if you want a seat with a good view be prepared to wait! You can purchase B Line passes to get you into the venue 15 minutes earlier, however, we didn't purchase these as we knew we wouldn't be making use of them. If we go again when the Little A's are old enough to attend more of the evening entertainment, I definitely think they would be worth the investment.
As for the shows themselves, we all loved Dick v Dom. I wasn't sure whether Little Mr A would get some of the jokes, however, it really appealed to his sense of humor and he loved all of the interaction. Granny and Gramps also joined in and were mortified when a photo I had taken of them got retweeted by Dick n Dom!
I have to say the grown ups weren't as keen on Scooby Doo. It was quite long and there wasn't really any interaction. You could see people getting a little bored, however, Little Mr A loved it which is the main thing!
The other main entertainment venue on site was Reds. In Reds they have a lot of music acts such as tribute bands. It was much quieter in here when we visited on the last night and there were plenty of seats left without the need to queue. As soon as we walked in I commented to Big Mr A that it had the feel of a holiday entertainment centre. This is by no way a criticism, it brought back great childhood holiday memories for me!
On the last night of our holiday Little Mr A and I stayed to watch the Bruno Mars tribute act whilst Big Mr A took a very mardy Little Miss A off to bed. We had a great time dancing and singing and the act was really very good!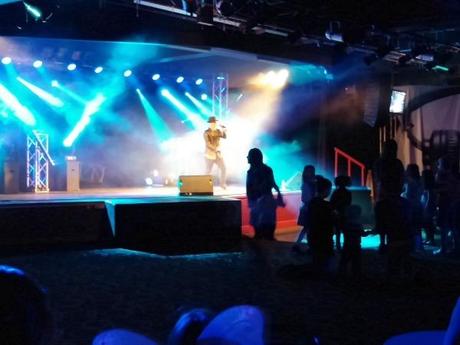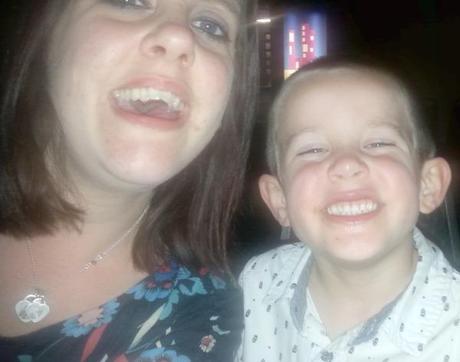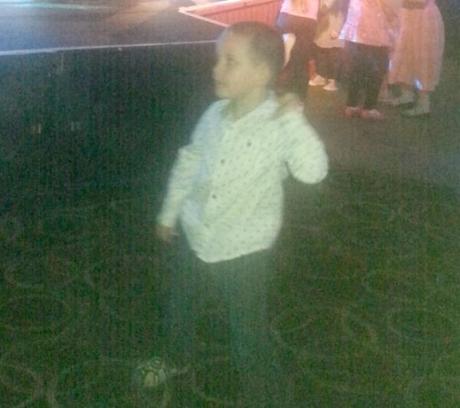 If you aren't too bothered about seeing the 'big' shows it is definitely worth seeing what they have on in Reds as it was a much more pleasant experience for us personally.
Overall we had a brilliant time at Butlins and found there was lots to do to keep us all happy. Yes there were a couple of areas for improvement but then it is seldom you go anywhere that is perfect! If you are looking for a fun filled, action packed holiday Butlins is definitely worth a visit!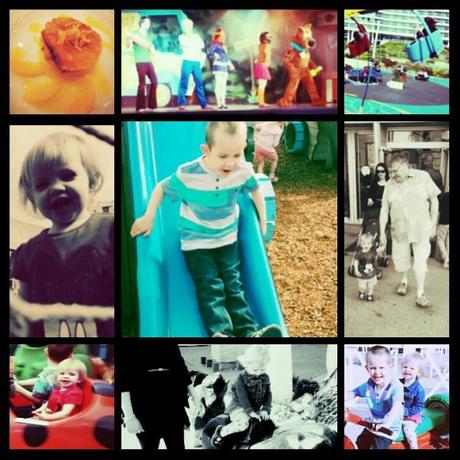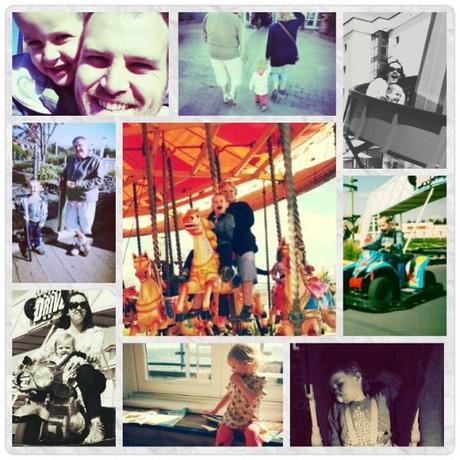 Stay at Home Mum to two children - Little Mr A born in 2008 and Little Miss A born in 2012. Blogging my way through dirty nappies and school runs!