What's your favorite soprano role in opera?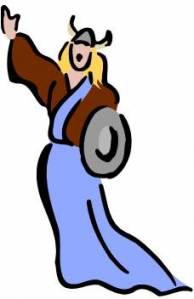 In celebration of Soprano Month on "Operatoonity,"  I created a poll to find out your favorite soprano roles. To see. To sing. Makes no difference in this poll.
Here's a short list–hardly exhaustive–so if you're not seeing your favorite, feel free to add in the comments.
It is interesting though that some of the world's favorite operas and/or most performed operas don't have soprano roles on this list, Don Giovanni being one of them. In fact, the Queen of the Night is one of the few Mozart sopranos role listed here, the other being Susanna from Le Nozze di Figaro. My oversight? Or do certain composers–Puccini, for instance–create more memorable roles for the soprano voice? What do you think?
Hearty thanks to Twitter Opera folk @operarules, @operabetty, @mitchthetenor, @amzenon, @SpeeStuck, @ChiyoX, and @ReeseSondheim for their suggestions. and also to OperaAmerica website, which helped me constitute the following list:
Favorite soprano role in opera?
Brünnhilde
Cio Cio San
Elektra
Elettra
Gilda
Isolde
Leonora
Lucia
Manon
Marschallin
Mimi
Norma
Poppea
Queen of the Night
Salome
Sieglinde
Suor Angelica
Susanna
Susannah (Floyd)
Tatyana
Tosca
Turandot
Violetta
Other:
Vote
View ResultsShare ThisPolldaddy.com