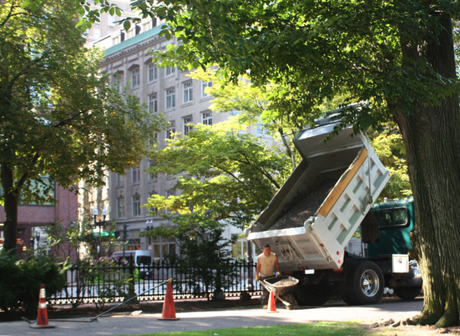 Did you notice that the Boylston Street border of the Public Garden is looking better than ever these days? Phase III of a multi-year project recently brought plant improvements to the edge of this popular strolling path. Passersby will notice reorganized plants and new shade-tolerant varieties.
For those who have traditionally enjoyed the sport of puddle jumping on this path, that activity just became more challenging. More than 200 feet of drainage with new low drainage points will help reduce pooling water. For visitors who prefer a more relaxing stint in the Garden, three new benches will soon be available to provide a place to pause and soak up the view. Views are not available for sponsorship, but benches are! Contact the Friends office to find out about the opportunity.
We encourage our Friends to check out this latest facelift made possible by your support and let us know how we did!
Photos by Alysha Griffiths.