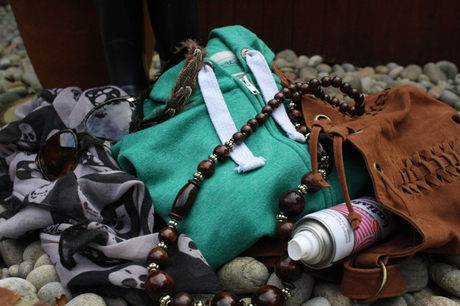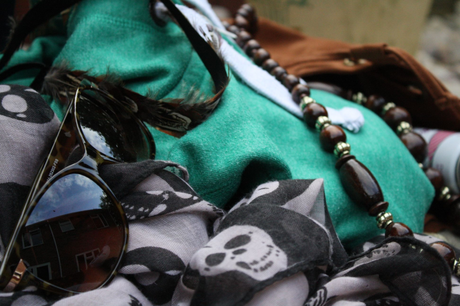 Hi guys! Yes I am still going on about festivals! It's just over a month till I make my way to V fest in Leeds, so I'm starting to think about what I am going to take with me. What better way than to show you!
First up the bag I am taking is this one boho suede effect one. It's an across the body bag which is handy for in the daytime as it wont fall off my shoulder while I'm getting carried away to the music in the crowds! It looks quite small but can fit a fair bit in! However I would be a bit tempted to swap it for this fringe slouch bag from Crafted!
I will be making sure I have some kind of cardigan or hoody with me for later on in the evenings as it does get chilly! I always forget this year after year, but this time it wont happen! I'll be super snug! Why not check out American apparel on the Republic site for some comfy sweats!
As mentioned in previous Wednesday wishlist posts, I highly rate taking scarves with you as they can be used a number of ways. Im loving my skull print one, you can pick one up similar here from Crafted in a gorgeous teal color. Even the weather hasnt been the best in recent weeks I will still be taking my sunglasses in hope for some gorgeous weather! Can everyone cross their fingers for me!
Jewellery and hair acccessories are a must, I'll be rocking my feather headband on a daily basis, making sure my hair looks as best as it can at a festival, using my beloved dry shampoo! – A girls best friend in those kind of conditions!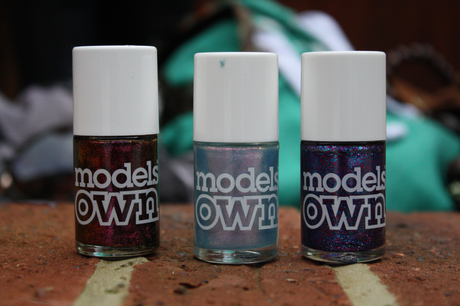 As a little addition I will ensuring that my nails are painting some jazzy colour, and the best news is that you can pick up Models Own polishes from Republic! Above I have One from the Beatle juice collection, Indian Ocean , and a super packed glitter shade. The hard part is picking which one to go for!
What's in your festival bag?
Leanne
Blogs at Leanne-Marie.com