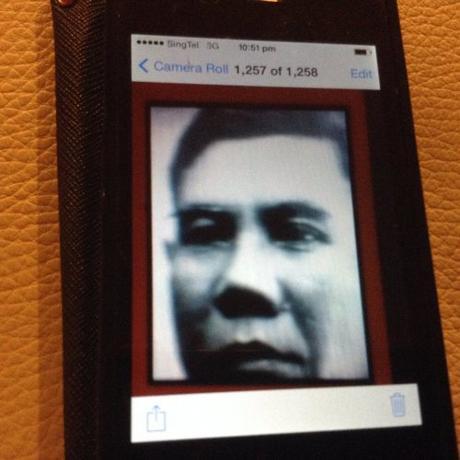 What race is this man? He was born in 1900.
This man is described as from Peranakan in Malaysia. I am not sure if he is pure Malay or Malay/Chinese mix.
I do not know about you, but this guy is a straight up dead ringer for Pol Pot! That means that he looks Khmer to me. In other words, he looks Southeast Asian. Which he is. I am not sure if I can see any Chinese mix in him or not, so I do not know if he is part Chinese.
The classification is Paleomongoloid or Southeast Asian Mongoloid. This includes Thai, Lao, Malay, Khmer, Filipino and Indonesian in that region.
I would say that the Vietnamese are not Paleomongoloids. I would put them in the same group as the Southern Chinese, Southern Mongoloids.
Southern Mongoloids are more progressive than Paleomongoloids and they are Neomongoloid. But I have a feeling that Northern Mongoloids are even more progressive than Southern Mongoloids. Northern Mongoloids would include Koreans, Northern Chinese, Japanese, Mongolian and some Siberians like the Evenki, Yakut, Gilyak, Oroquen, Ulchi, Negidal, etc.