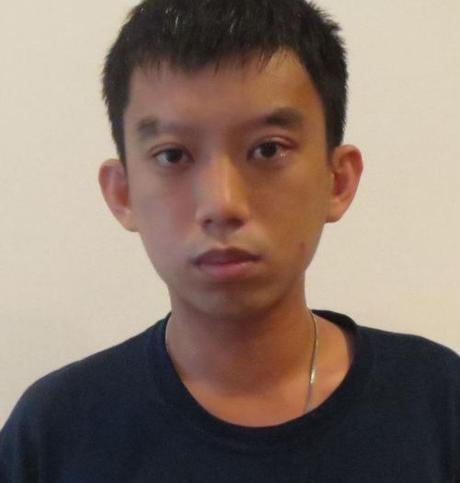 An East Asian person from Singapore.
Here is a new friend of mine who keeps asking me what race I think he is. He also talks a lot about eyelids, which makes no sense to me at all. Apparently Mongoloids have from one to three eyelids: single eyelid, double eyelid, and triple eyelid.
This young man just screams Chinese at me. Not Southeast Asian, not Japanese, not Korean, not Thai, not Malay, not Indonesian, not Filipino, not Burmese. Maybe the closest might be Vietnamese, but this fellow just does not look Vietnamese to me.
This is simply a classic Southern Neomongoloid type. Most of these types are Chinese and the type also includes many of the other ethnic groups inhabiting South China.
There is a certain Chinese look.  Then there is an obvious Northern Chinese look. There is also an obvious Southern Chinese look. Then there are many that are pretty hard to place.
He has classic Chinese type. He just doesn't have the Northern Chinese look. And he does have a rather classic Southern Chinese phenotype.
This is quite common in the far south of China and indeed, his father comes from Hainan island which is about as far south as you can get in China without falling off the edge. The mother is Southern Chinese from the Min Nan area mixed with Malay. He does have the triple eyelid which is found in the Southeast Asian type and not in the Southern Mongoloid type.
Anyway, feel free to weigh in.