James writes:
India is one of the most genetically diverse geographies, mainly comprising of Caucasian, Mongoloid, Australoid and minority traces of Negroid. The dependence of assuming one's genetic makeup on the basis of the caste system is not viable at all. In simple terms, most upper caste Brahmins are genetically closer to a mix of Australoid, mongoloid and Caucasian genes rather than Caucasian alone so the term Caucasoid loosely thrown around is rather incorrect.

Though North Indians presiding the states of Punjab, Himachal Pradesh, Uttarakhand etc are genetically closer to Europeans than those of any other region, thus more accurately to be termed as Caucasoid, although there has been a lot of admixture and thousands of years of inter breeding of people of various genetic ancestry. Indians are best classified as mixed race than any other.
Some charts ought to be able to elucidate this matter well.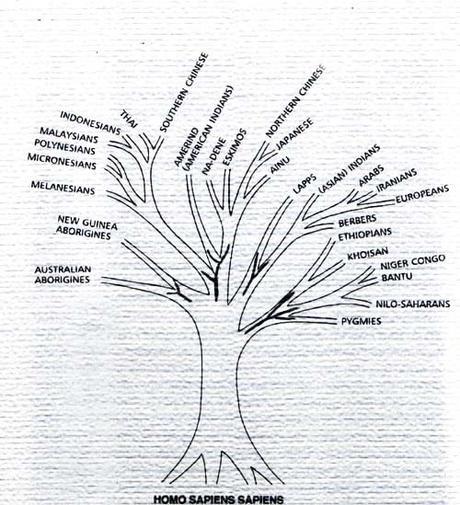 Race tree.
Indians are on the Caucasian branch, about as distant from the rest of Caucasians as the Berbers. Note that the Sami are even further apart from the main Caucasian block as the Indians.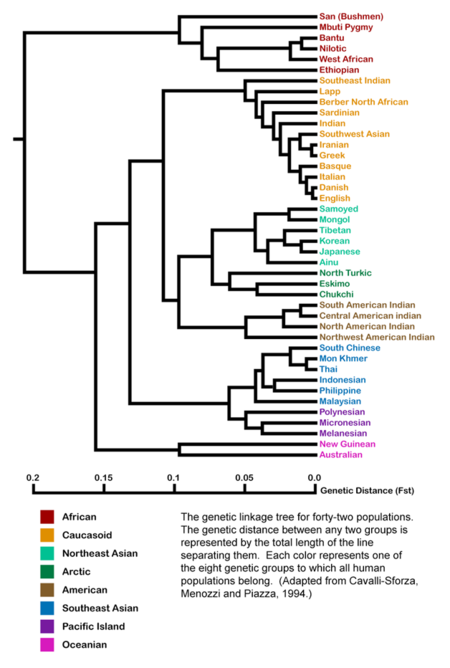 World races
On the chart above, you can see that Indians plot very well with other Caucasians on some gene charts.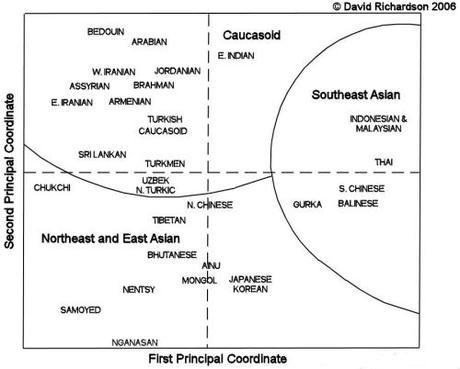 World races.
On many charts, most Indians plot Caucasian, but they are a very distant Caucasian, way off towards Asian.
One very nice chart shows Indians as close to Caucasians but actually split off from the main group of Caucasians and forming their own plot between mainstream Caucasians and Asians.
Note in the chart above how distant Indians are from the main block of Caucasoids.
On charts that plot Australoids, many Indians plot close to Australoids.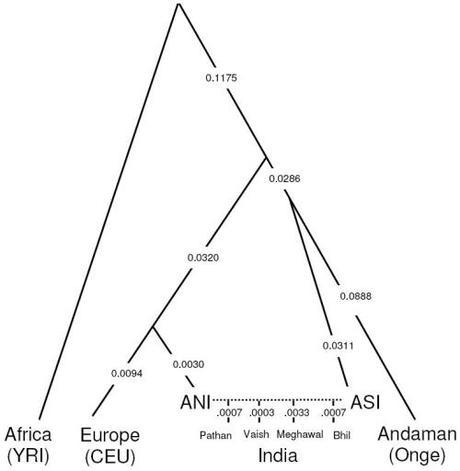 Indians as Australoids and Caucasoids.
In the chart above, you can see that South Indians plot close to Australoids while North Indians plot close to Caucasoids.
Of course there are Mongoloid Indians in the east.
There are no Negroids in India.
On skulls, most Indians are Caucasian. Some South Indians such as Tamils have Australoid skulls.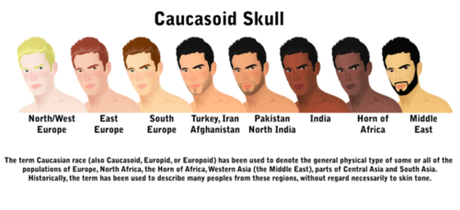 Caucasian skulls.
In the chart above, Indian skulls are Caucasoid.