Today's my Dad's birthday! He's multiple years old.
My Dad is awesome.  Here's a picture: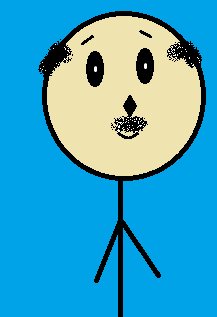 You can automatically tell he's awesome because he has an awesome mustache.
But there are other reasons, too.
Every time I receive a rejection letter, I tell my dad.  The conversation usually goes something like this:
Me: Well, got another rejection
Dad: What for
Me: The ten minute one act play festival fellowship contest that I kinda sorta really wanted.
Dad: Good
Me: IT SUCKS AND I'M GOING TO GIVE UP AND BECOME A JANITOR
Dad: Don't do that
Me: Fine.
Dad: What you gotta do is find a place for all those rejection letters and put them somewhere special.
So, after about 20 conversations like that, I made a special little  rejection folder in my e-mail that would get fuller and fuller by the day. I would contemplate deleting all of them in one fit of electronic rage, but would always decide against it at the last minute because of Daddy's words in my ears, telling me to save them and put them somewhere special.
SO, I decided to keep them on a blog.
And it's all because of my Dad.
Happy birthday, Daddy!  Thank you for making me realize failure is not being told no, it's when you stop trying.