October is Giuseppe Verdi's birthday month. We're celebrating the 19th Century Italian composer and his works all month long on this blog.
Some consider Verdi the Shakespeare of opera–in which case, one month hardly seems sufficient time for commemoration. Actually writer Marion Lignana Rosenberg is already preparing for Verdi's birth year in 2013 right now via her blog Verdi Duecento.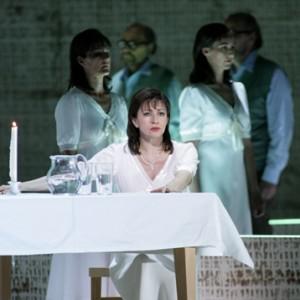 Bavarian State Opera will present Verdi's Luisa Miller in 2012
At least twelve of Verdi's twenty-eight operas constitute the backbone of today's opera repertoire–worldwide. According to Bachtrack, the world's best way to find live classical performance, there will be more than 400 performances of Verdi operas by major houses worldwide through 2012.
Do you have a favorite Verdi opera? If your favorite appears below, feel free to take the poll:
<a href="http://polldaddy.com/poll/5555393/" onclick="javascript:_gaq.push(['_trackEvent','outbound-article','http://polldaddy.com']);">View This Poll</a>