Introduction to Intranet Social Networking
Social Networking platform on Corporate Intranet or any enterprise intranet is addressed as Intranet Social Networking.  As we know Social Networking is user enriching platform where the visitor and registered users alike can enjoy the benefits of networking through knowledge exchange and resource sharing.
In a 24 hour day people started devoting majority of their leisure or specifically allocated time on Social Networking channels like Facebook, LinkedIn, Google+ and Twitter.  The time being spent is mix of official hours and personal hours.   The trend so intense that many of the Social Networking users sacrifice their sleep time too to interact with friends and followers on social Networking channels.
The above situation is no different in official environment.  Employees somehow squeeze a fair amount time to interact on their favorite Social Networking sites wherever their work environment allowed access to such sites. 
As we know all the users on Social Networking sites are customers and consumers of some service or some product.  Considering this fact companies can allow employees to interact on Social Networking platform as an official ambassador or at official level exchanging and sharing information about their company, the services and products of the company, the significant attributes of the company and so on.  However, this poses a challenge with respect to the quality of content being shared, lack of full control on what should be shared or not, and the ownership of such content or identity shared on a public platform.
The above is the exact context where Intranet Social Networking comes into relevance.  Any small business or large enterprise can go for their own Social Networking platform on their local network/intranet and the same can be integrated with Internet Social Networking sites liek Facebook and so.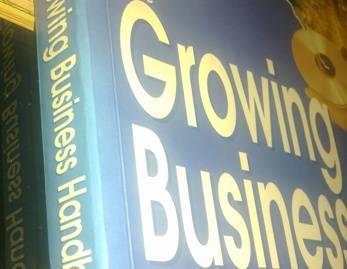 How to deploy Social Networking environment on Intranet?
We have got a choice of Intranet Social Networking tools from big brands like IBM to free and customizable Open Source models based on Joomla.  Depending upon the size of the company, the business offerings of the company, and the long-term vision of the company we can evaluate a right Intranet Social Networking model.  Once the model is deployed a company may have all or chosen few of the tools on their intranet.
Company's own Wiki environment where employees can create, edit, validate and refine various topics relevant to their business offerings and business domain.
Company's own Blogging platform where employees can blog various types of business content in a way to benefit the employees, customers and stakeholders alike.
Company's own tool where employees can create and operate comprehensive profile like that of Facebook and LinkedIn
Company's micro blogging platform to share small pieces of information among employees
An exclusive Video sharing platform which could be used for product demos, conferencing, and hosting video content related to conferences, seminars, media addresses etc.,
All the above environment could be:
Secured with user specific, department specific, group specific controls
Shared on intranet and Internet
Integrated with corporate messaging and collaborative platform like MS Exchange-Outlook or IBM Lotus Notes
Upgraded to any size and any number of company locations
Intranet Social Networking is a blessing for companies as it will help companies:
Exploit and secure employee talent
Enhance employee engagement and relationship
Redress issues pertaining to technical, personal, team and social
Provide wherever required an unrestricted freedom to enrichingly engage themselves with every entity in the organization
Communicate to employees the Visiom, Mission, Growth and Future of organization
Enhance brand identity through shared vision and talent co-creation
Retain talent or attract more talent through employee referal
Develop a sense of ownership and pride among employees
There are so many benefits which are just restricted to creativeness in using the Intranet Social Networking platform for business growth and brand development.
Please do talk to us for further clarity, if any, required in this context.