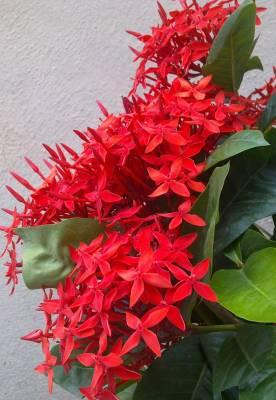 Much like  our physical markets, digital markets too includes exchange of services and social interactions but in a bigger scope of transactions.  In this busy life none have the time to go out and search for the availability of his requirements, that's where digital marketing steps in.  Providing clients the services which commonly needed is the main theme of digital marking. From online shopping to social networking the template remains the same, attract the customers, provide services and gain reputation.
Websites and blogs that notify the companies services, clients portfolio, achievements, focus area, vision and growth data could be one way to go, as many look for the above while dealing with business relationships.  For a new start these are the steps one should follow.
Registering own domain:
A domain name which is catchy, key word or keyword phrase based, and one that indirectly reveals the action area would be preferable. A keyword spelled fancy too sometimes gets the job done.   Reputed domain sellers are to be approached while purchasing domain. Once the domain is registered, next step is to go for a hosting space to host the blog and website of the Organisation, Configure the blog and website for clear and vibrant appearance.
Preparing for the big game:
The actual work starts  after registering the domain and configuring website.  Gaining reutation is one aim to start with.
Building Reputation:
Content hosted should be clear, qualitative, and expressive which benefits the organisation and must be accountable to reader.  Disciplined schedule and multi content are to be done for optimising site for Google users.   Monitor the performance of site from Google Webmasters tools to analyze the ROI.  Brainstorming and blogging about the hot topics would attract more users to your blog.  Google page rank would signify the reputation of the blog and with rigorous efforts and aggressiveness it could be achieved with in less time. 
Digital Marketing: 
Announce your blog through social media channels such as Facebook, Twitter, LinkedIn etc., and engage with clients and stakeholders to provide feedback about the content and services.  In early stages as very few know about your blog, provide links in various bookmarking sites submit blog content to various p2p sites. Go for a well designed and optimized landing page that gives your customers or visitors all the required information on a platter.  For fast paced online identity go for paid search through Google Ads.
Start up:
Go with a team capable and responsible for maintaining and managing the clients, strategic and analytical. Besides the virtual marketing, face to face interactions with clients could strengthen the pillars of growth and could pave the way for demand and extensions of the organisations in the market.  Once the above are done, you will become a part of global digital marketing environment. 
Once the above are done, you will become a part of global ditital marketing environment,where in experience and strategy comes handy for servival and developement as well.