Is Weight Loss and the Confidence to Go with It Something You Desire?
What if you had access to personalized programming that:
Provided you with a clear, inspirational vision of how you want your life to be like when you reach your fitness goals
Uncovered challenges that prevent you from letting go of excess body weight
Is centered around building your self-image so that you truly love your body and lose weight
Exposed you to practical, functional plans to exercise and eat healthy while not feeling deprived or guilty
When fitness and weight loss is targeted with a holistic approach, you get what you need to take control over your life choices; know who you are and what you are capable of doing; love the "whole person" versus parts of your body; and create life happiness and personal fulfillment that you crave.
Why are these things important?
Through holistic fitness coaching, you build the "inner self"- the foundation for lifelong change and successful weight loss.  Self-image, or how you feel and think about yourself, is directly linked to your body image.
The better you feel about being you, the better you feel about your body, and the happier you tend to be in relationships and life in general!
Just as personal training conditions the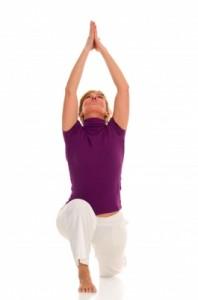 body, lifestyle coaching focuses on internal fitness by creating mind-body-spirit-environment alignment.  This is what Pamela calls holistic fitness coaching, or personal growth coaching, the kind of coaching that help you achieve a lifelong total body transformation. 
"Our attitudes condition our body shape, activity in our brain, our choice of nutrition and exercise, and ergo, the condition of our mind, bodies, and spirit".

from The Master Motivator
The Beginning of an "Inner Revolution"
Awareness is power; it's the first step to a total body transformation.  Pamela will help you identify the things that keep you from achieving the results that you desire and create a plan that fits your lifestyle, needs, desires, and interests.
Coaching plans are based on forward action, living in the present, and personal growth.  These are the things that set the foundation for desired weight loss solutions!
Through "fitness breakthrough" coaching, you will come to understand your frustrations, fears, desires, goals, motives, challenges, and obstacles.  You will become more aware of your beliefs, actions, and emotions; create a clear, meaningful wellness vision; overcome roadblocks to success; and take back control of your body and mind.
What you will end up with is a body that you are proud of, and a new sense of control over your life.  You will be able to create the fulfilled, healthy lifestyle you have wanted for so long!
Need Motivation?
Pamela will help you to unlock your motivation so that you can set meaningful goals that will keep you inspired and determined to stay the courses and accomplish your fitness goals.  She will help you to step out of your comfort zone and discover what you need to be healthy, fit, and whole.
She will work with you to build your personal power to build yourself, your world, and relationships; and create the body and life that you feel comfortable and confident in living.  Through holistic coaching, you will be able to enjoy your life, body, and accomplishments like never before.
 Success-Based Programs for Successful Results
Pamela's Fitness Breakthrough coaching program is modeled after the same systems other high level life coaches use to personally coach clients to excellence.  Life coaches teach clients to live with purpose and direction-to think of their future selves as they want to be.
Pamela uses the same principles with wellness and fitness enhancement clients.  She understands that you move toward what you see and believe, and will strive to help you see yourself as successful and in control of your life choices.
Have you ever wondered why some people are successful at maintaining results and others aren't?  It's because the successful clients developed a clear, realistic vision of what they wanted after they reached their fitness goals.
They changed their mindset towards exercise and made it vital to their lives; it gives them something that they can't find anywhere else.  Without this passion, they would have never sustained their weight loss, health, or fitness accomplishments.
They exercise and eat healthy regularly, but they learned how to carry out those strategies into their lifestyle, and learned how to change their plans according to what phase of life or situation they are in.  And when they became stuck, they reached out for the help of a Fitness Breakthrough Coach.
What do you need to create the body, life, and happiness you want so badly?
The time to take action is now!
Don't let the challenges of life or yourself get in the way of success.  Get started today.  Apply for a Fitness Breakthrough Session.
In this powerful session you will leave with:
A powerful, crystal-clear life vision that gives you the push you need to stay active
A new awareness of what is causing many of your challenges to lose weight (they may not be what you think!)
A renewed sense of power and control in the type of body and life you want to create.
A "next step" action plan for moving your fitness plans into the next phase of success, passion, and power!
I'm giving this session, valued at $250, for free to a limited number of prospects.  I'm only taking a limited number of clients (only 10) so apply for your "Fitness Breakthrough" now!
Dedicated to your success,
Pamela Brown
Fitness Breakthrough Coach