Well hello there!
It's 2013! Happy New Year!
I'm sorry for my long absence, but I decided to take a blog break over
Christmas
and New Years and spend time with the hubby and friends and family.
I had such a nice few days. I held my annual Christmas Eve (held on Christmas Eve, Eve, Eve) gathering, Christmas Eve was spent with Darren having a walk on Hampstead Heath then lunch at Dim T and seeing Life of Pi at the Everyman Cinema. Christmas Day I was with my family, which was so nice and Boxing Day was spent with Darren's family. Then we had a few days doing odd jobs around the house, Darren painted Titch's room (just over 8 weeks to go!!) seeing the Hobbit with my mom and dad and New Years Eve was spent with a group of our close friends, having dinner in West Hampstead followed by drinks and games back at one of their flats.
Yesterday, New Years Day, Darren and I stayed in our PJs all day, made Jamie Oliver's epic waffles and hot chocolate and managed to watch 4 films! Not a bad start to 2013.
So all that being said, it is now back to blogging :o) It's been a nice break but I have missed it. Here is my little round up of what I've been up to recently in pictures. How was your Christmas and New Years? I hope you had a fabulous one and 2013 is amazing for you all. Enjoy x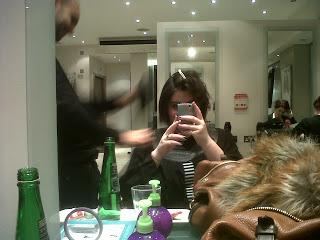 Getting my hair did! Hairdresser of choice - James at Headmasters in Hanover Square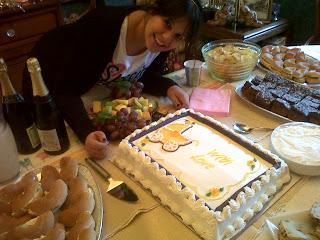 Throwing my gorgeous sis in law Michelle a baby shower (2 days and counting till D-day!)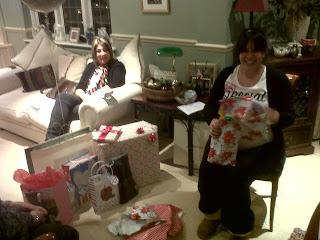 Mama to be opening her baby shower presents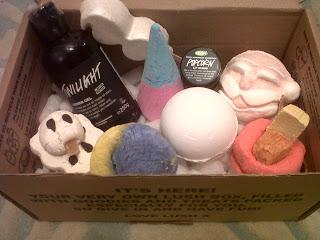 Darren and I worked our way through my whole box of Lush Christmas goodies - check out my review here
Tinkerbell's favorite new spot - it makes her feel big, lording it over Pocket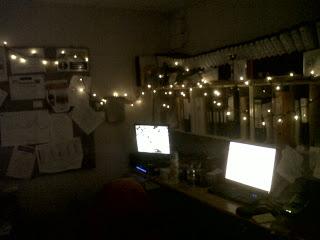 Decorating my temporary office for Christmas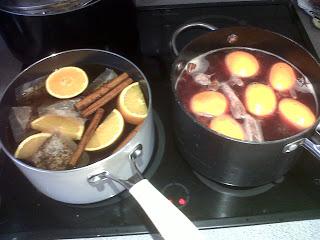 Making mulled wine and spiced apple cinnamon for my Christmas Eve party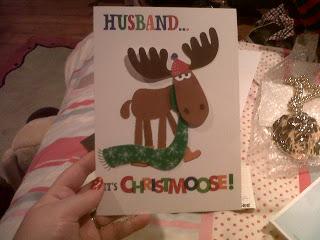 Couldn't resist this card for Darren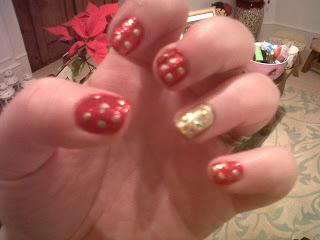 Sparkly Christmas nails - see my tutorial here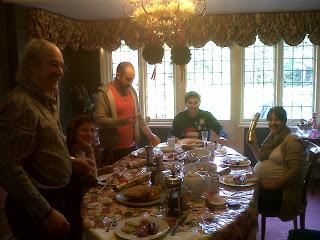 Christmas day brunch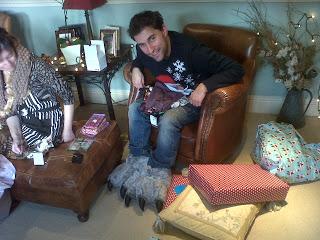 Darren rocking his new monster slippers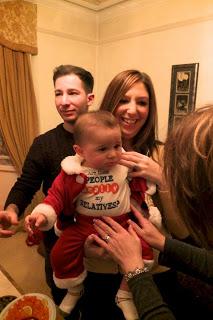 Love my baby cousin Noah's tee shirt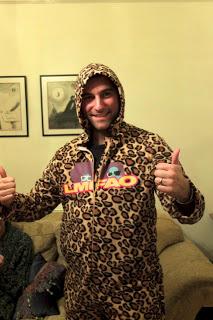 Darren wearing his secret santa present (BTW I wore this the whole of New Year's Day)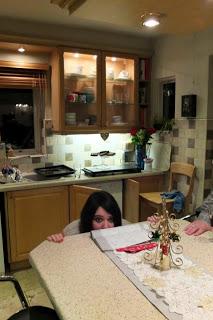 Me ducking from the spud gun fight that errupted after Christmas dinner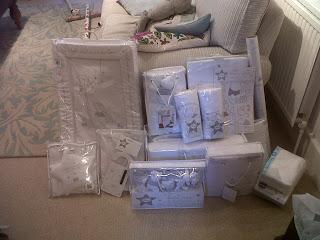 Our baby haul from Babies R US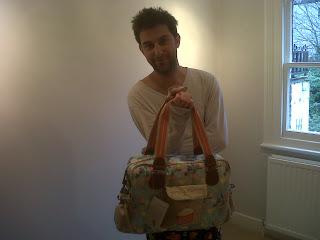 Darren showing off my gorgeous new Yummy Mummy changing bag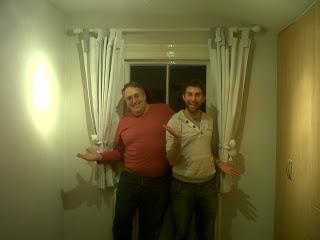 Darren and "Papa John" after putting up the curtains in Titch's room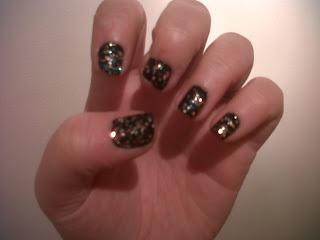 Sparkly New Year's Eve nails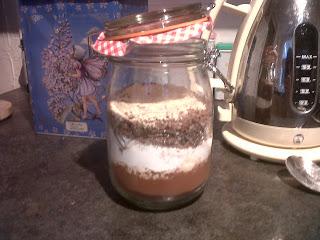 Making Jamie Oliver's epic hot chocolate