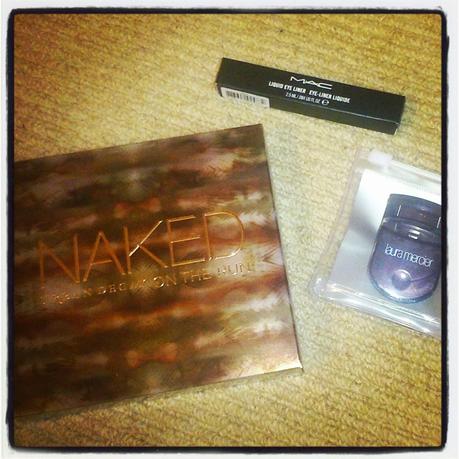 I'm not really a sales kinda girl.
I actually hate the sales. They are busy, loud, crowded, hectic and stressful and having a 6 month baby bump makes it all the more necessary to stay away.
So this year, I decided I would check out what some of my favorite beauty and fashion spots had online. First stop - beauty. I decided to be reserved and only checked Selfridges and Space NK (aka the mothership). I thought I would share with you briefly what I picked up and then over another couple of posts, I will share them with you in more detail.
So my first venture online was to Space NK. I have always wanted the gorgeous Laura Mercier bath and body sets but I never really felt like spending upwards of £40 on indulgent bath treats for myself! So when I spotted the Honey Musk duo set - with bubble bath, body creme and honey spatula - at HALF PRICE for only £15...well, it went straight in my virtual shopping basket.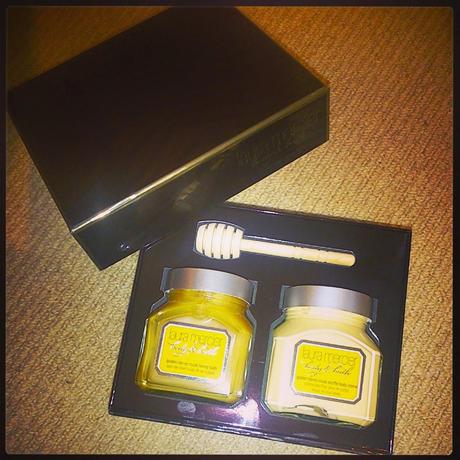 Next, I spotted something from Lipstick Queen. I have never bought anything from Lipstick Queen, but I have heard some amazing things. I saw the Liquid Asset set of 3 lip glosses, featuring a stunning nude, a bright popping pink and a vampy red. Whereas I am more of a lipstick girl, I thought my collection could do with some high quality lip glosses. Again, this set was £30 and was reduced to half price. So in the basket it went! Now considering this is still available on the John Lewis website for full price, this to me was a real bargain.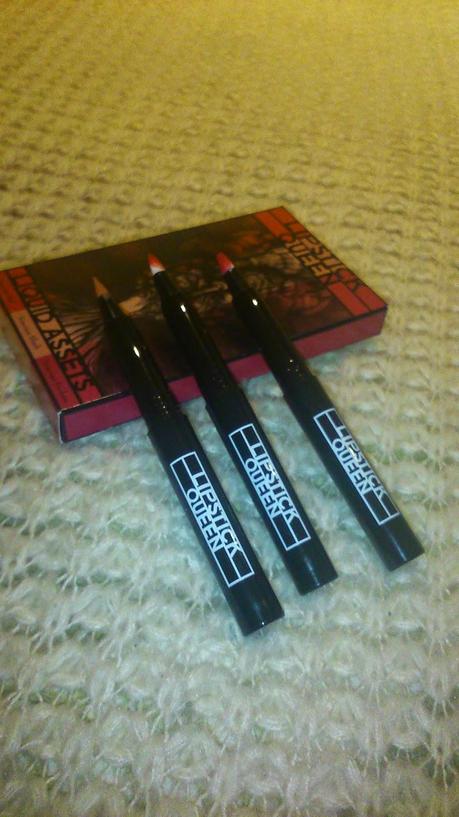 Next was the Selfridges beauty sale. There was so much in this sale that I actually got a bit bored going through the dozens and dozens of pages. I filled a basket quickly and in the end, I had to do some serious editing. Which...was a real challenge!
I ended up purchasing the Laura Mercier eyelash curlers, a MAC black liquid eyeliner and...my favorite new palette, Urban Decay's Naked on the Run - a limited edition palette from the Naked range, featuring 6 new eyeshadows, a bronzer, high lighter, blush, eyeliner, mascara AND a lipgloss, all in the famous naked color ranges. This is definitely getting it's own post as I really am in love with it. It was originally £37 and I think I got it for £30 in the sale, which isn't that much of a saving, but as I had my eye on it before the sale, I knew I had to just get it!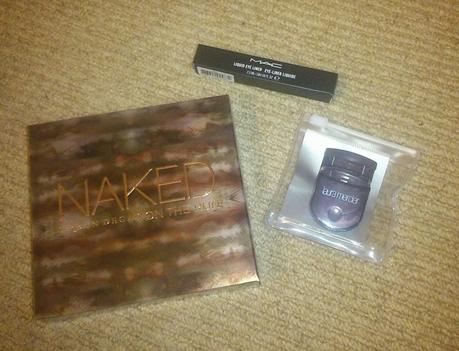 The Selfridges beauty sale didn't have as many bargains as the Space NK sale, it had more like a few pounds off each product as opposed to a decent percentage off, but if you have the time to scroll through the many...many pages, you will be sure to find some good deals.
So as I said, more details coming soon, but in the mean time, did you find any amazing bargains in the sales?
Belle x