Yesterday I was playing around with my make up and trying different Vampire looks for another video. I really like the eyes in this so I guess you've got a sneak peak into my Vampire Look. I also tried my
Laura Mericer Silk Crème Foundation
again and fell back in love with it. It provides more coverage than my
Max Factor
one and after years of struggling with finding a decent foundation, I'm glad I've now got a high end and high street brand to choose from. But me being me, I love to try new ones so if you have any suggestions of foundations for dry skin I'd love to hear them!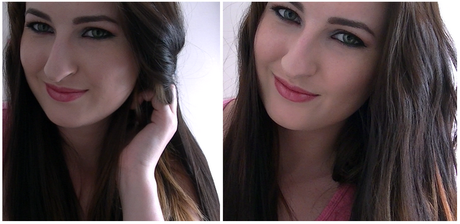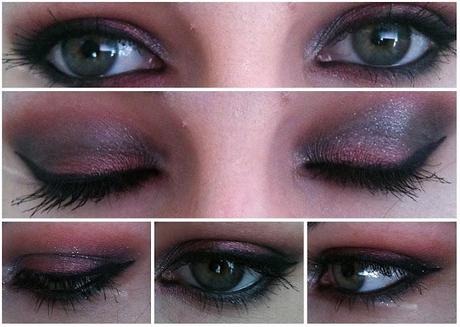 Face
Smashbox
Photo Finish Foundation Primer
Laura Mercier
Silk Crème Foundation - Rose Ivory
MAC
Studio Finish Concealer - NW20
MAC
Select Moisture Cover Concealer - NW20
MAC
Mineralize Skinfinish Natural Powder - Light Plus
MAC
Blusher - Mocha
NARS
Danmari Blush Palette - Highlighter
Eyes
Smashbox
Photo Finish Lid Primer
MAC
Eyeshadow - Carbon
MAC
Eyeshadow - Cranberry
CK One Colour 
Eyeshadow Palette - Smokey - Black + Silver
Bobbi Brown
Gel Eyeliner - Black Ink
Maybelline
The Falsies Mascara - Black
Brows
Loreal
Eyeliner - Brown
Natural Collection
Clear Mascara
Lips
Topshop
Lip Stick - Blush
I liked this look so much I wore it to my gym class, as you do......So anyway girlie's, hope you all have a fab day!