I created this look for my second Halloween look. Obviously it's a Vampire. Haha. I took pictures before I put the fangs and fake blood on in case you wanted to see just a "S
exy Vampire" 
make-up look. Everything I used will be listed below.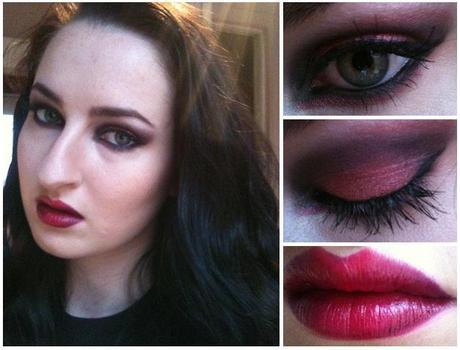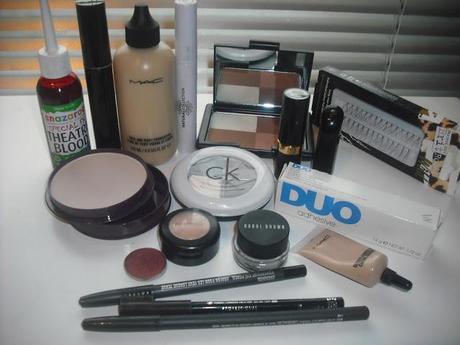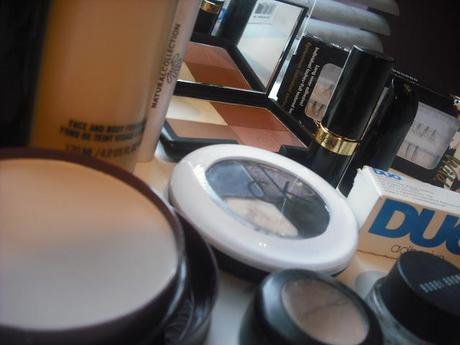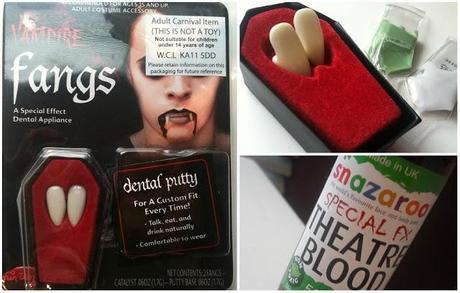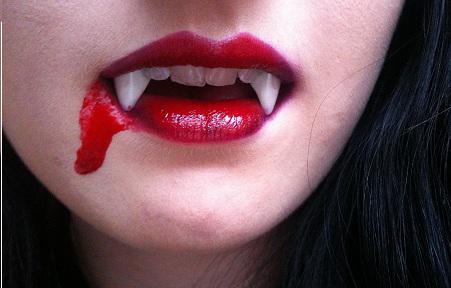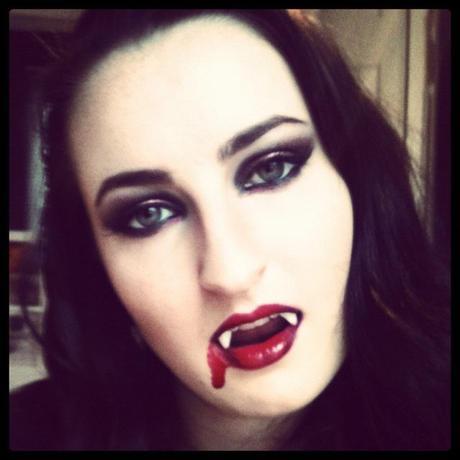 Face
MAC
face & body foundation - C1
MAC
select cover up concealer - NW20
MAC 
studio finish concealer - NW20
Constance Carroll
 white face powder
ELF
 cool bronzer
Snazaroo
theatre blood
Vampire Fangs
 from ebay £1.50 HERE
Eyes
CK one color
smoking palette - used black and cream
Bobbi Brown
pro longwear gel liner - Black Ink
MAC
engraved eyeliner
MAC
cranberry eyeshadow
Avon
super shock mascara
DUO
adhesive lash glue
Brit Rocks
individual lashes
Brows
Loreal
brown eyeliner
Natural Collection
clear mascara
Lips
MAC
lip pencil in Soar
Revlon
black cherry lipstick on out corners/edges
Lancome
13 red lipstick in the centre
It took me forever to do the eyes correctly. I'm really happy with the lips. I love how the Black Cherry gradients into the red. The fangs were very easy to apply. I just followed the instructions. You just mix together and stuff it into the fang until it's overflowing and then apply it to the tooth and hold it there fro 3-5 minutes. I was worried it would taste grim but it actually didn't taste of anything to me. Yay! I hope you like this look! What are you dressing up as for Halloween this year?