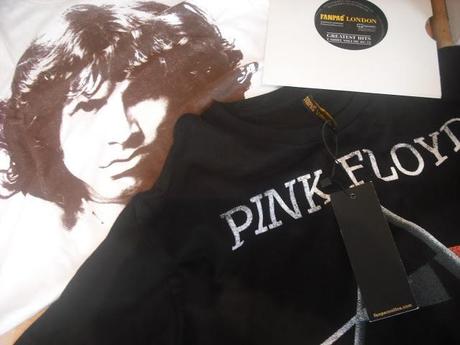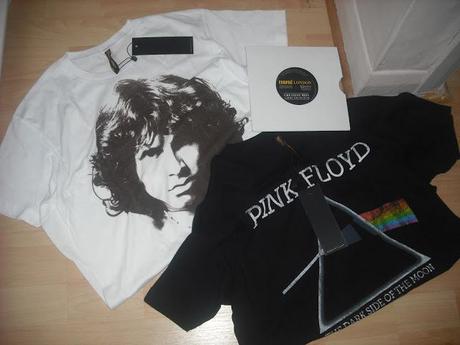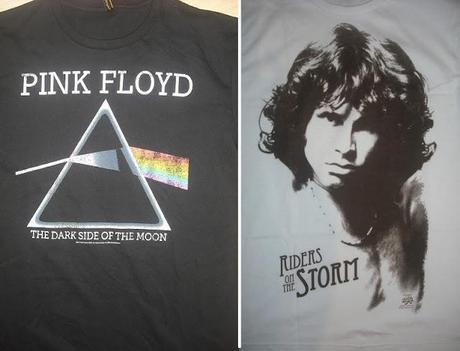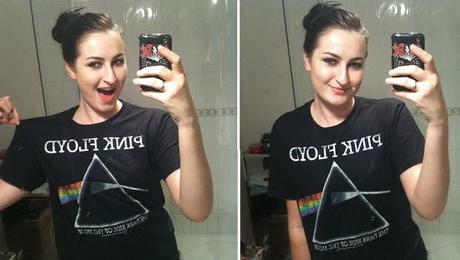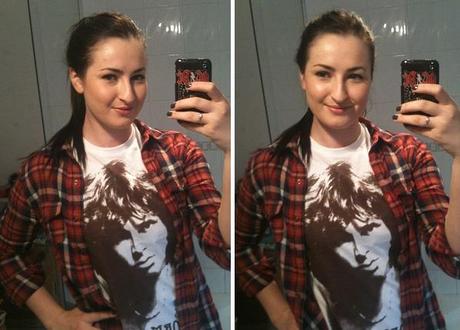 A couple of weeks ago, my mom being the helpful person she is, found out she was serving a regular customer who was a PR, and she gave the lady my card. Cheryl from Velvet PR then got in touch with me and asked if I would like to try out these T-Shirts from
Fanpac
. I'm a totally sucker for t-shirts like this! If I see any sort of rockish t-shirt such as AC/DC and The Rolling Stones, I'm all over it! Every concert I go to, I also have to buy a t-shirt, so I was really excited to receive these two! I received a 
Pink Floyd
 one which is the black one, and the
Riders on the Storm
 which is the white one.
The first thing I noticed straight away was whilst I was ironing them ready to wear. I noticed that there isn't a side seem on either side. This is a
total
 bonus for me. I've noticed that it doesn't matter how much you spend on a t-shirt, the one's with side seems always end up going out of shape and hang weirdly. These one's will not end up doing that at all and I'm so pleased! The quality is also really really good. They are really soft and comfortable to wear. I've actually been wearing the
Pink Floyd
in bed because it keeps me super warm. I paired the other one with a plaid shirt and really like the look. 
I got a size Small which is a little baggy for me, but that's how I like them to look. I'm a size 10 usually so if you're a female who's usually a 6-8, you'll probably find them quite baggy. 
The only thing I found wrong with the white t-shirt is that after washing it once, the colour, which is a light brown, has run slightly on the words and on his head. It's hardly noticeable. It was hand washed also, so I'd say just be careful when washing the white ones. The darker colours are fine. They are still just as soft and comfortable as before. I'm really pleased with them.
If you like the look of these t-shirts they are available at www.fanpaconline.com. T-shirts are £19.99 which I think is pretty reasonable considering they will probably last you a long time. They also sell other items such a phone cases and phone socks and other bit and bobs for the rocker inside you.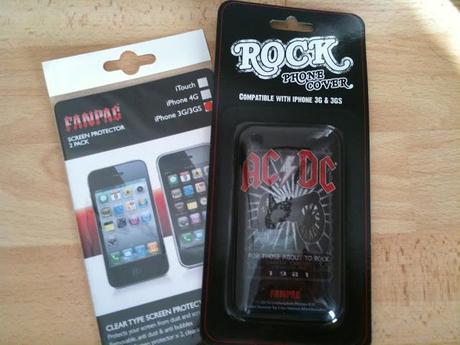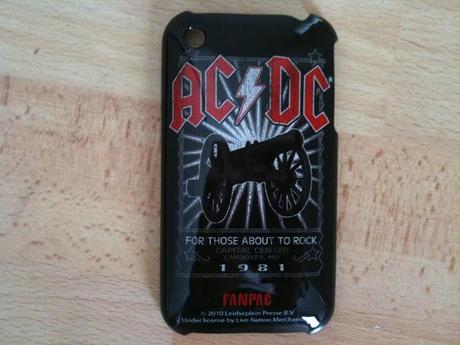 Whilst browsing the website, I came across an AC/DC iPhone 3GS case for £4.99.
Bargain!
Yes.....I made a sneaky purchase, but I can tell you the postage was so quick. It took 2 days! Oh! Did I mention the postage is free?! :) My phone case came with two film screen covers which I didn't realize and I really love it. I'm one happy bunny. I've also seen a very cute
James Dean
 t-shirt which I have my eye on ;-) so hurry up pay day!
Have you tried anything from
Fanpac
? Would you wear these t-shirts?