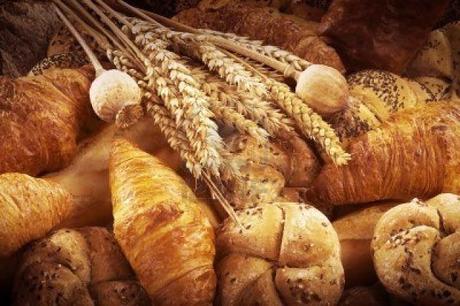 By the picture you can already guess what I'm giving up for Lent.
Bread!
Oh this is going to be tough 40 days.
I'm not religious in the slightest, if you must know I was brought up as a Roman Catholic and now I'm Agnostic. I quite like the idea that Mother Nature rules everything, also like the idea that a Women is in charge.
Anyway enough religious chat. Since my Uni day's I've always given something up for Lent. Here are a few thing's I've given up before:
McDonalds (Completed)

Fizzy Pop (Completed)

KFC (Completed)

Chocolate (Fail)

Pasta (Completed)
As you can see from my success rate that I'm normally quite good (I will never give up chocolate for anyone). And this year I didn't want to take the easy route, so I thought long and hard about when I eat most and it was actually Bread. 
Sandwich for work, cheese of Toast, full English with Toast, Wraps, pitta Bread, etc...
I eat a lot of the stuff, and I'm trying to lose weight at the moment too so this is a nice incentive to see if I can actually go without Bread for a whole 40 days. I'll keep you all updated on my journey through the Life without Bread.How hard can it be?
Who am I kidding, it's gonna be bloody hard.
What are you giving up for Lent this year?