Every Monday (Holiday!) we can talk about what we watched over the weekend. I'd enjoy hearing what new movies, games, or televisions shows were seen over the weekend. This is what I've been watching this weekend.
What Have You Been Watching?
September 04th 2012 Edition
Good bye, Summer. Labor day weekend is officially the end of Summer in Rhode Island anyways. Kids going back to school, businesses getting ready for the holiday season. I have my own work ahead of me. As I continue my job search, I have planned to attend two Networking groups in the next three weeks. This on top of the busy movie season upcoming (Already have plans to see Raider of the Lost Ark IMAX and The Master this month) and things will be exciting around here as well.
On to the Entertainment!
Movies: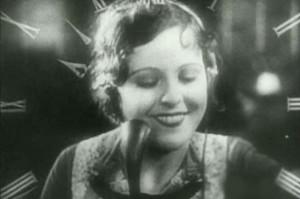 Lonesome – Recently released on DVD/Blu-ray for the first time by the Criterion Collection, Lonesome is film aficionados treat. A mostly silent film about two lonely individuals who find each other during a parade and perhaps will lose the love of their lives. This is a really sweet film that I absolutely loved. If you don't mind silent films, I give this film my highest recommendation.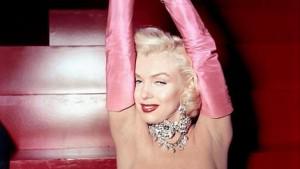 Gentlemen Prefer Blondes - With the Marilyn Monroe Collection being on sale at Amazon because the 50th anniversary of her death, I decided I check out one of her films that isn't Some Like it Hot. This wasn't anything special to write home about and I wish I could see Monroe in a more dramatic role. While she is a beautiful woman, I still have reservations about her range as an actress.
Video Games:
Nothing new to report here. I still keep visiting Persona 4 Arena and I've begun chapter 3 of The Walking Dead game.
TV:
Homeland - Finally started watching Homeland. My verdict? If it's anything like the first two episodes I've watched, it has an excellent chance of being one of my favorite seasons of television since I finished Downton Abbey Season 2. For those of you don't know the premise: A CIA operative (Claire Danes) feels uneasy about the rescue of 8 year P.O.W. Marine Sergeant Nicholas Brody. Perhaps the reason he was being kept alive is because he has become a terrorist.
Doctor Who - Trying to catch up with Season 6 before watching the premier of Season 7. Just finished the wooden doll episode and only have a few more left. I wish I could work on a TV show with this level of budget and production value. The twist at the half-season finale was unexpected and well worth the surprise. 
No Reservations - A show that is airing its finale season on the Travel Channel, Anthony Bourdain, chef, writer, traveler, visits places all around the world sampling various foods. I've loved this show for a number of years and I'm sad to see it ending. I'll be watching every week up until the finale. This week he visited Austin,TX during SXSW. It was an awesome episode since he hung out with Sleigh Bells and ate amazing BBQ.
Now it's your turn! What did you watch this weekend?