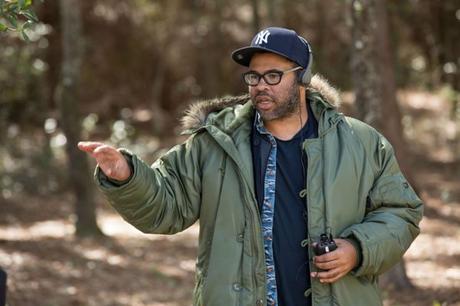 Source: Universal
When Get Out premiered last year at the Sundance Film Festival, its aspirations were modest. Producer Jason Blum did not anticipate that the film would become this iconic. Blum was hoping this strange genre film would be embraced by the midnight crowd. Get Out became far more than a modest success, it became a watershed moment for Hollywood. Jordan Peele became more than a part of Key & Peele, he had made it big time.
When news arrived that Get Out had been nominated for four Academy Awards, including a best picture, best director, and best original screenplay, Jordan Peele was ecstatic. According to the LA Times, he got on the phone with Get Out star, Daniel Kaluuya—and just broke down in tears. Neither of the men imagined that their film, made on a budget of $4.5 million, would be nominated at the Oscars. Even the subject of the film was a complete gamble. Kaluuya plays a young African American man who visits his white girlfriend's family. He suspects that this family isn't as welcoming as they seem.
Peele understands how much Get Out had to overcome. He said, "We both went from knowing we were taking this huge risk and that we could well be hated for the risk, to being here and getting the acknowledgment of our peers — peers who, by the way, we didn't even feel like we could call our peers a year ago." It's hard to imagine this happening at the Oscars, even two-years ago. The Academy was being called out on social media with the #OscarsSoWhite hashtag and African American performers and creators were being unnoticed.
Get Out has set Peele's career ablaze with new opportunities, including producing a new Twilight Zone series for CBS All-Access. Get Out has inspired those who believe their voice is being silenced. The pivotal sequence in the film, where Kaluuya is put into a trance and enters "The Sunken Place", has been the inspiration of fan art and fan theories from individuals all around the world. Peele believes that the reaction to the film is proof that "[his] cry for justice has been heard, has been magnified, and is being acknowledged by my peers and the world. Right now, today, I feel like I'm in the opposite of the sunken place."
Peele's future is bright and Get Out proved to be much more than a genre film.It became a social movement all by itself.