Every Monday we can talk about what we watched over the weekend. I'd enjoy hearing what new movies, games, or televisions shows were seen over the weekend. This is what I've been watching this weekend.
What Have You Been Watching?
October 9th 2012 Edition
Hello again. What's new this week? Besides having watched a bunch of films and finishing playing Borderlands 2, Impassionedcinema is getting ready to attend NYCC '12. While there probably won't be a lot of movie news happening there this year, we're excited to be going for our third time. I'm covering the convention as press, so expect tons of photos and thoughts regarding the convention.
I think this marks the first full month and a half since I've started really looking for work with a mission. Nothing happening yet. I'm still looking, but this week I'm not sure much progress will be made considering I'm leaving on Thursday for the convention. I'm also going to see the Broadway rendition of Catch Me If You Can tonight! I'm really looking forward to it since I, along with others, consider it the last great Steven Spielberg movie.
A special shoutout to the As You Watch Podcast.  I appeared on their show on Sunday night and we had a great time. Looking forward to being a part of the show again sometime.
On to the Entertainment!
Movies: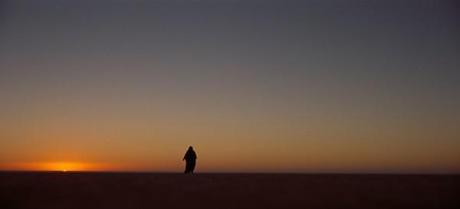 Lawrence of Arabia – I was lucky enough to attend one of the Fathom events screenings last Thursday. The movie has never looked better. I could go on and on, telling you how they don't make them like this anymore. The Blu-ray will be a must buy come November here in the US. If your in the UK, run to the store to pick up this gem.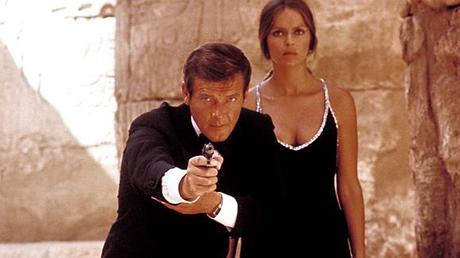 The Spy Who Loved Me – In honor of Bond 50, I decided it was time to watch a Bond movie I'd never seen before. Roger Moore never impressed me as James Bond. I think the only film I had seen that I enjoyed him in was For Your Eyes Only. If only I had seen this feature sooner! This has everything I love about James Bond; strange unique villains,compelling Bond girl, and plenty of innuendo. If your trust in Roger Moore is lacking like mine was, I really suggest watching The Spy Who Loved Me.
The Dark Knight Returns: Part 1 – I didn't know what to expect with this. I had seen Batman: Under the Red Hood on Netflix recently and really enjoyed it. I'm not familiar with this Batman story that was written in the late 80′s, but it is one of the best Batman stories I've seen. I'll probably want to review this so I won't go into too much, but it's highly recommended for fans of Batman and DC Comics animated films.
Video Games:
Borderlands 2 (week 3) – Finished the main storyline at level 33. It took a good long while to get there and it was enjoyable. While still technically not my favorite game of the year, it will probably the one I've put the most time into. I'd highly recommend it to anyone who is on the fence.
Look for thoughts on XCOM: Enemy Unknown next week.
TV:
Downton Abbey – There's something missing in this season. The magic of the earlier seasons seems missing. Don't get me wrong it's still fine television, but I don't find many of the plot beats this season interesting. They even brought back a character whose storyline was finished! Hopefully it will turn around and surprise once again.
Now it's your turn! What did you watch this weekend?