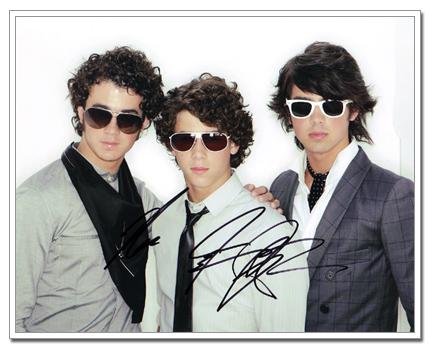 Taking care of our bodies is akin to taking care of a car: They just won't work right without proper maintenance.
In a car, the oil needs to be changed every 3,000 to 5,000 miles. It needs tune-ups, tire rotations, fresh fluids and other work that prevents mechanical breakdown. The body also needs such care: exercise, proper eating habits and regular checkups with a doctor.
That message might be lost on some people, but  chiropractic is a way of life among those who count entertainment and sports as their means of making a living.  The Jonas Brothers and MLB Two-Time All Star Johnny Damon rely on chiropractic for more than just 'fixing' problems–they rely on chiropractic to keep them in optimum shape for their respective careers.
One of the most popular music groups right now, at least among the younger generation, is the Jonas Brothers. Since forming in 2005, the three brothers from Wyckoff have become a pop-music phenomenon, releasing four albums, touring all over the world and taking over The Disney Channel.
While much of their success is attributed to natural talent and smart managing by their father, Kevin Jonas Sr., the brothers — Kevin Jr., Joe and Nick — have been aided by employing good health practices. And for years now, that has meant regularly obtaining the services of their hometown chiropractor, Dr. Albert Wolyniec.
"They make sure they get their spines adjusted regularly," Wolyniec wrote in Spring 2009 edition of The New Jersey Chiropractor, "even if they have to fly me somewhere in the country just for the day. I have even done a coast-to-coast house call solely to maintain their spines free of nerve interference."
"They use chiropractic care not for pain, but to stay healthy," Wolyniec said in a phone interview. "By keeping the nerve pathways open between the brain and the body, it keeps the pressure off the big heavy spinal nerves. When the vertebrae are kept in alignment, it translates into better health and better performance. They recognize this."
"People need to have the right idea," Clarke says. "They need to say, "I need to keep myself in the best health shape — be it for working, be it for sports or be it for just being with my family. I want to stay healthy.' "
If that's not enough, Clarke points to another worldwide icon, this one from the sports realm, as to what chiropractic can do for one's health.  "Last year, Tiger Woods said, "I just wouldn't be able to play at the potential I play at if it wasn't for my chiropractor,' " Clarke says. "We use the big names, but you also have the everyday folk who say, "I'm able to get to my job and perform or work around the house and enjoy doing things with my kids because I'm doing better with my chiropractic care.' "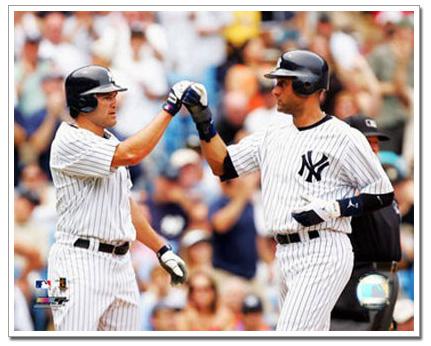 Anther Sports Phenomenon–Johnny Damon–is in the middle of what arguably is a Hall of Fame career and has been the hero for more than one team. In 2004, he helped turn back the 86-year-old curse and bring a world championship to the long-overdue Boston Red Sox. He holds dozens of MLB records dating back to his rookie year with the Kansas City Royals in 1995. With the grind of a 162-game, physically demanding season, and a highlight reel of spectacular plays demonstrating a work ethic that requires giving everything in every at-bat and with every play, how does Damon keep his health intact?
"Without chiropractic, I wouldn't be able to play consistently throughout the season," Damon said in an exclusive interview with To Your Health. "I've been under the care of a chiropractor for eight years. I first went [to a chiropractor] because my body was really out of whack from the constant grind of a 162-game schedule. Initially, I admit that I was a little freaked out about the whole neck [adjustment] thing, but now, chiropractic is a must for me." According to various news reports, Johnny Damon has not spent a single day on baseball's disabled list during his lengthy playing career.
"Maintaining your health just leads to a better way of life for each individual," Damon said. "Chiropractic, specifically, can improve your posture, your circulation and just really benefit your quality of life in the long run."
Dr. Sigmund Miller, the executive director of the Association of New Jersey Chiropractors who works closely with Clarke, believes it all comes down to a "quality of life" issue — whether people want to live with the everyday aches and pains that come with inhabiting the human body, or whether they want to be as free of those degenerative feelings as modern medical practices allow.  Miller also points out that patients seeking health care shouldn't choose between going to the doctor or going to a chiropractor. As individual finances, insurance and time permit, they should seek out both.
"It's not medical OR chiropractic," he says. "For some it might be, but it's really an AND. We want to and really should be on the menu of health care so that the patient, whether they see us first or fifth, might give chiropractic care a try because it might help them when other things might not have been as effective."
*         *      *
Here at Georgia Clinic of Chiropractic we've been blessed in being able to help our patients lead healthier, happier, more productive lives in the Augusta, Martinez and Evans communities.  Whether you have always been under regular chiropractic care, or you've recently been struggling with a health condition that won't go away and you've never been to a chiropractor before, we always welcome the opportunity to go above and beyond in making sure you're getting the best care possible.  If your condition is out of our scope of services, we will give you a professional referral.
---
This article was contributed by Jeff Weber of MyCentralJersey.com and Kathryn Feather of To Your Health Magazine.
Georgia Clinic of Chiropractic is conveniently located off Furys Ferry Rd in Martinez, Georgia and provides quality chiropractic care to the Augusta, Martinez, and Evans communities.  To schedule an appointment, call (706) 814-5053 or schedule an appointment online at www.georgia-clinic.com.