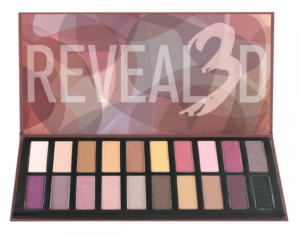 Coastal Scents Revealed 3 Palette
So Coastal Scents just released the newest product in their Revealed line, the Revealed 3 palette. I just recently got 1 and 2 and now they have the 3rd. I know that I'll pass on to this product because I told myself that I'm not going to buy anything for now, at least that's what I told myself. It's on sale for $20 just like the Revealed 1 and 2. At first glance, I knew that this is not something that I would want to buy because I'm not so much into purples. It has a mix of mattes and shimmers and light and dark colours, so one can create a daytime to nighttime look. This time, the black eyeshadow is a shimmer.
Cosmetic brands are really stepping up their game, especially the drugstores.
If you're someone who likes purples, then I think that you'll like this one.
What are your thoughts about this palette?
✽ ✽ ✽ ✽ ✽ ✽ ✽ ✽
My first impression on Revealed 1 will be up on Tuesday, March 10th and Revealed 2 the following Tuesday.