Hello everyone!
Today, I will be reviewing a Hand & Body Lotion and a Cuticle Balm by the brand, Rich Skin. The brand is owned by Nancy Richmond. According to her, she started her small business almost 3 years ago out of wanting to formulate a product that would control her horrible eczema because she has had enough of prescriptions, creams, and lotions that did not work.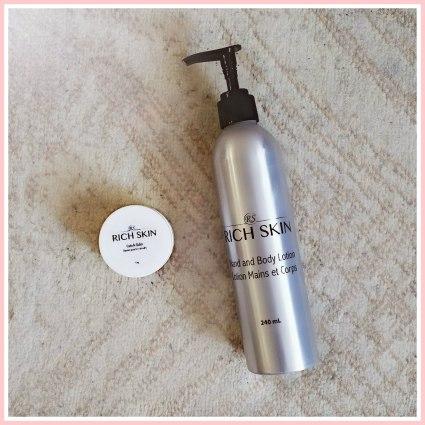 Rich Skin Hand & Body Lotion [240mL, $19.99 CAD]
This lotion is good for all skin types and is made out of quality essential oils and natural ingredients. I'm bad at describing scents but this lotion smells minty, almost like Vicks in my opinion. Definitely not my favourite, but it does the job in moisturizing the skin well.
Ingredients: water, emulsifying wax, grapefruit seed extract, fractionated coconut oil, rose water, coconut oil, carrot macerated oil, frankincense essential oil, and patchouli essential oil. 
Rich Skin Cuticle Balm [15g, $8.99 CAD]
This cuticle balm is like frozen butter; you have to scrape off the product from the container and then warm it off with your fingers before you apply it to your dry patches. I apply this on the sides of my nails and on my heels because I have pretty dry heels. I apply it on my heels on an everyday basis and it definitely helps keep it soft.
Ingredients: castor oil, emulsifying wax, cocoa butter, grapefruit seed extract, peppermint and rosemary essential oils. 
All her skincare products are proudly made in Canada!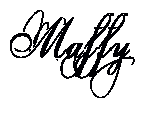 ---
Disclaimer: These products were sent to me for me to try and spread the word about the brand. All opinions are 100% honest.